One Year Ago, Winston Smith Was Killed By a Federal Task Force
Minneapolis, MN – It's been one year since sheriffs deputized as federal agents ambushed and fatally shot Winston Smith in his car in Uptown Minneapolis as his friend sat next to him. Initial claims by authorities and corporate media falsely said he was a "murder suspect" and that he "produced" a gun; the friend sitting next to him said Smith had his phone. No video of the killing was published and every officer involved refused to speak with investigators. All were cleared of any wrongdoing in October 2021.
On Friday, June 3, 2022, a gathering was organized by Families Supporting Families Against Police Violence and held at Powderhorn Park in South Minneapolis to remember Winston and to demand transparency and justice in his case. Smith's mother, sister, brother, and friend spoke during a press conference at the gathering along with other advocates, activists, and other family who've lost loved ones, to demand transparency and accountability for Smith's death.
The 32-year-old father of three and budding comedian and artist was on a lunch date at Stella's Fish House on West Lake Street when a U.S. Marshals-run North Star Fugitive Task Force targeted, stalked, surrounded, and killed Smith. Members of the task force included Anoka, Hennepin and Ramsey County sheriff's offices, the Minnesota Department of Corrections, and U.S. Immigration and Customs Enforcement.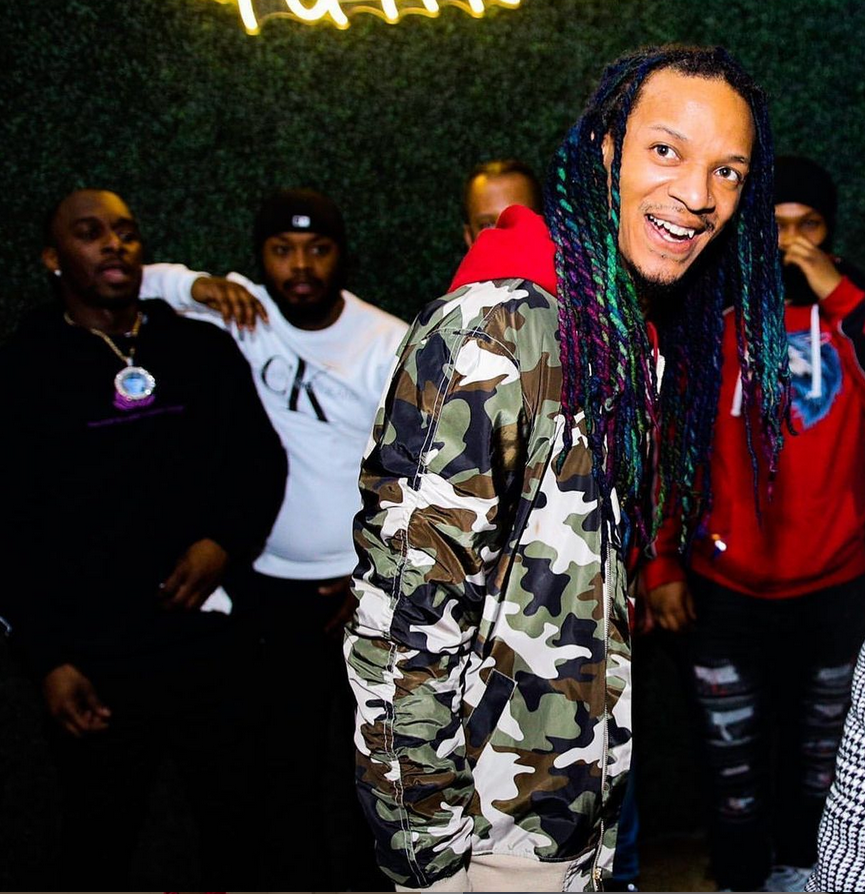 Controversy over the absence of body cameras erupted immediately and Ramsey, Hennepin, and Anoka counties pulled their agencies from the task force. The identity of the officers was never released to the public under the auspices that they were working undercover at the time. Yet, when the Minnesota Bureau of Criminal Apprehension (MN-BCA) released their investigation to the public, two names were left unredacted – Hennepin County Deputy Timothy Inglett and Ramsey County Deputy Luke Mickelson, Unicorn Riot determined.
Police Investigative Report Implicates Sheriff's Deputy in Winston Smith Shooting
Smith's killing further traumatized a grieving Twin Cities community still on edge after a recent string of deadly police interactions. On the morning of the day that Smith was killed, Minneapolis authorities attempted to forcibly reopen parts of George Floyd Square, and it was 53 days after police killed 21-year-old unarmed Daunte Wright in Brooklyn Center. Smith's killing drew comparisons to the evening-time sting operation at a gas station on December 30, 2020, where police killed 23-year-old Dolal Idd in front of dozens of people. Smith had also referenced Idd's killing in social media postings.
Authorities Kill Man, Raid Family's Home, Quickly Release Bodycam Video
After Smith was killed, fires were lit in Uptown and roves of hooded youths ransacked corporate stores after police violently arrested several protesters. Protests continued for weeks, evolving into a community garden and occupation of a vacant lot that was next to the parking ramp that Smith was killed on. Many in the community continue to call Smith's killing an "assassination," have created the website titled WinstonSmithWasAssassinated.com and have circulated the hashtag #WinstonSmithWasAssassinated.
Federal Task Force Kills Winston Smith Leading to Sustained Protests
At the site of Smith's death, prolonged protests disrupted the wealthy Uptown neighborhood and became the site of another murder when protester Deona Marie was killed by a violent attack on the protests. Nicholas Kraus, a 36-year-old white man murdered Marie, a 31-year-old white woman by using his Jeep Cherokee as a weapon and ramming at a high speed into a car protecting a crowd of Winston Smith protesters, killing Marie and injuring two others. A mainstay at the near-daily Winston Smith protests, Marie was pronounced dead from her injuries after arriving at the hospital.
Woman Killed After Driver Slams into Winston Smith Protest
The Hennepin County Attorney's Office (HCAO) has charged Kraus with second degree intentional murder and two counts of second degree assault with a dangerous weapon. According to the criminal complaint, Kraus admitted he saw that people were beyond a barricade set up to protect them and that "he floored the accelerator" in attempts to "jump the barricade." Kraus is currently incarcerated at the Hennepin County Jail with his trial beginning July 11, 2022.
Car Attacker Who Killed Deona Marie Charged With Murder
After weeks of protest and about six weeks after Smith was killed, private security firm, Conflict Resolution Group (CRG), was hired by the property owners to do armed patrols at the ramp. They then assaulted, detained, surveilled, and threatened members of the community.
Private Mercenary Group Targets, Assaults, & Detains Anti-Police Protesters in Uptown Minneapolis
Smith's family is still without Winston and the community continues its collective grief while demanding accountability for police terror. [Correction: This article initially falsely stated CRG had left the property where Smith was killed – this is untrue – they're still there.]
Videos:
Unicorn Riot's Coverage of Winston Smith:
---
Follow us on X (aka Twitter), Facebook, YouTube, Vimeo, Instagram, Mastodon, Threads, BlueSky and Patreon.
Please consider a tax-deductible donation to help sustain our horizontally-organized, non-profit media organization: