'Identity Evropa' Leader Fails To Sneakily Rebrand Neo-Nazi Group
Fairfax, VA – Following a series of Unicorn Riot investigations published last week, the neo-Nazi group Identity Evropa claims to have disbanded. However, recent statements by the group's leader Patrick Casey appear to have been deceptive in nature, and the group has merely tried to hide itself under a new name – the 'American Identity Movement'.
While Casey claims that this new group is not merely Identity Evropa (IE) with a different name, there exists ample evidence that this is exactly the case. Identity Evropa's yearly 'Leading Our People Forward' conference last weekend was suddenly changed into presenting as the 'American Identity Movement' (AIM) conference, with many known IE members photographed holding banners with the new 'AIM' group name.
While Casey's press release claimed that all existing Identity Evropa chat servers "will be shut down shortly" this was also not the case. Slack, the business productivity tool used to organize Identity Evropa, still has 'workspace' chats created by IE that are active today. All references in the Slack workspaces to 'IE' have been changed to 'AIM', further proving that it is simply the same group operating after a minor cosmetic change. For example, the URL for the Slack workspace IENorthAtlantic.Slack.com, whose contents we published last week, now shows up as 'AIM North Atlantic'. 'IE Activism' and 'IE Media' Slack channel URLs reviewed by Unicorn Riot also redirected to Slack login pages for 'AIM Activism' and 'AIM Media'.
Given this evidence, Patrick Casey's claim that the American Identity Movement " is a new organization rather than a rebrand" appears to be disingenuous at best.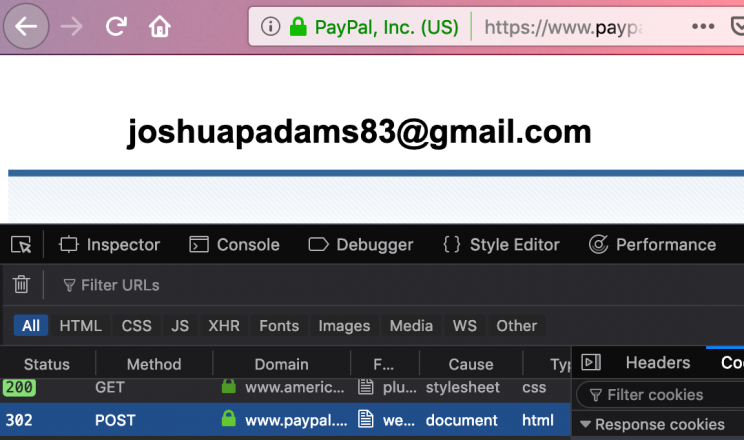 A technical review by Unicorn Riot also found that the American Identity Movement is using the same email address that Identity Evropa was using to process payments. Following the deadly Unite The Right rally in Charlottesville, many payment processors started blocking alt-right groups from using their services. Due to PayPal suspending Identity Evropa, they migrated to a new payment processor named Zelle and instructed their members to pay dues on Zelle. Identity Evropa told their members to send Zelle payments to [email protected], which is also registered to the PayPal address used by the American Identity Movement. (As of publication, the new American Identity Movement website's "Donate" button has stopped functioning, as they appear to be struggling to set up a website).
Financial woes are a constant issue for Identity Evropa, and Casey cited IE being held down by "baggage accumulated before my tenure" among his reasons for creating the new group. This is likely a reference to the 'Sines v. Kessler' civil lawsuit filed after the Unite The Right rally, which could potentially bankrupt Identity Evropa and its leadership when it heads to trial later this year.
Patrick Casey's comments appear intended to distance himself from previous Identity Evropa leaders Nathan Damigo and Eliott Kline (aka Eli Mosley), both of whom are named as defendants in civil suits filed after Unite The Right. However, Casey, who took over IE in late 2017, is also implicated in the same series of violent and racist alt-right rallies that he now seeks to dissociate from. Casey appeared alongside racist figures such as Richard Spencer and 'Baked Alaska' at rallies, and for years he produced and hosted neo-Nazi propaganda videos for the alt-right YouTube channel 'Red Ice TV'. In fact, on August 12, 2017, the morning of Unite The Right in Charlottesville, Casey can be seen in a white motorcycle helmet leading a column of Identity Evropa members marching into the park.
Identity Evropa's founder and former leader, Nathan Damigo, recently failed in his attempt to avoid financial liability in the Charlottesville lawsuit by declaring bankruptcy. It's a safe assumption that Patrick Casey is angling to avoid a similar outcome for himself.
Identity Evropa's new name, 'American Identity Movement' or 'AIM', is budging in on an acronym historically associated with the American Indian Movement, a militant indigenous rights group known from events such as the Wounded Knee occupation in 1973, which set the historical stage for massive pipeline protests at Standing Rock.
The American Indian Movement (AIM)'s Indiana-Kentucky chapter issued a statement about Identity Evropa's use of their name, saying
"AIM will be standing up to these thugs anytime they rear their klansman's hoods in the streets spreading hate. We would also advise them to pick another name."
American Indian Movement chapter leader Thomas Pierce, who wrote the statement, also cautioned that "one of the first signs that an organization is dying and losing its way is that it changes its name to run away from past misdeeds."
As of this writing, Patrick Casey has not responded to our request for comment.
Title image credit: photo by Daryle Lamont Jenkins
---

Unicorn Riot's investigative reporting on Identity Evropa: