Ruby Montoya Case Raises Questions about Cooperation and Movement Lawyering
Ruby Montoya is doing whatever she can to lighten her punishment after publicly admitting to a string of arson and sabotage attacks against the Dakota Access Pipeline (DAPL) in 2017.
According to a recent article in The Economist, "Montoya agreed to cooperate with the FBI" in fall 2020. During such FBI debriefs, agents typically attempt to solicit information on other activists and pressure co-defendants to testify against each other. (The Economist declined to reveal its source for this information, and in an email to Unicorn Riot, Montoya denied cooperating with the FBI).
Since summer 2021, Montoya's lawyer has repeatedly filed motions on her behalf asking the court to allow her to file documents under seal—a practice typically avoided by those facing political charges in an effort to be transparent about engagement with law enforcement and the courts. In a motion in federal court in August, Montoya claimed she was coerced into taking action by her co-defendant Jessica Reznicek, members of the Des Moines Catholic Worker Community and others, and that she felt forced into pleading guilty to the charges against her by her former attorney.
On June 30, Reznicek was sentenced to 8 years in prison after accepting a non-cooperating plea deal.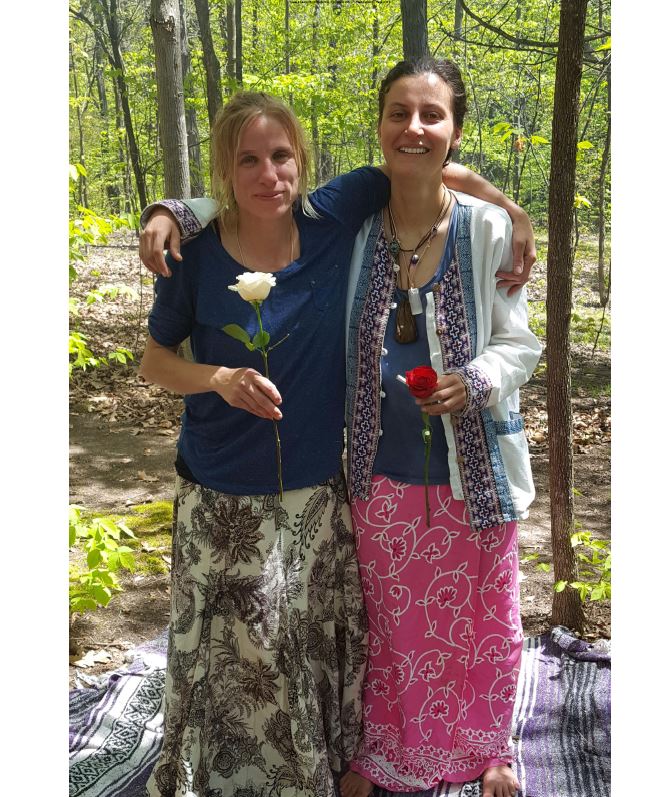 As Montoya scrambles to cast blame on others, the climate movement around her faces fundamental questions about cooperation with law enforcement and movement lawyering. Movement lawyering is a term for legal defense strategies that consider the needs of and take direction from broader political movements in its defense of individual activists.
Although there is no solid proof publicly available yet that Montoya is selling out her former comrades to the FBI, some in the movement think that the evidence is pretty clear.
"It's quacking and it has a beak so I'm thinking it's a duck," said Daniel McGowan, a former political prisoner who served 7 years in prison for eco-sabotage after refusing to cooperate with the government against his co-defendants during the Green Scare. McGowan now works as a paralegal and pays close attention to cases in which activists are charged with crimes similar to those he pleaded guilty to.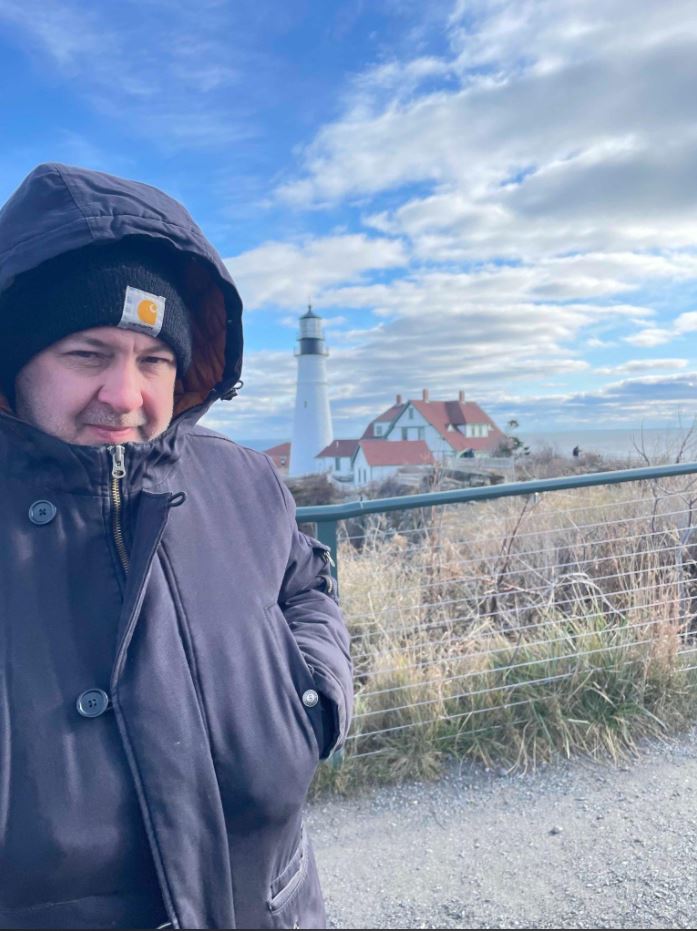 McGowan believes the sealed documents in Montoya's case demonstrate a lack of transparency.
"It's problematic because with other evidence that we've seen like The Economist article that was just published and things said in court and things said to the media, I think it's pretty apparent that Ruby Montoya is cooperating against Jessica and others and that her lawyer is facilitating that at this point."

Daniel McGowan, paralegal and former political prisoner
Montoya's current attorney, Daphne Silverman, refused to comment on whether Montoya is or has been cooperating with law enforcement. "As a lawyer representing Ruby Montoya," Silverman said, "I owe Ms. Montoya a duty to represent her interests alone, which requires me to place those interests paramount and not be held back by any conflicts of interest, including the interests of a movement or another individual."
In McGowan's case, several of his former friends chose to provide information on him and others in hopes of receiving lighter sentences. "I remember reviewing a plea bargain of my co-defendant and I had to review it in the presence of my lawyer because there was concern about leaks," McGowan said. "So I remember asking 'what part is sealed?' And my lawyer showed me the three sections and it was, of course, the sections about cooperation."
In addition to filing sealed motions with the court, Silverman struck a blow against movement lawyering in August when she filed a motion seeking to withdraw Montoya's guilty plea and accusing Montoya's former attorney, Lauren Regan, of a conflict of interest stemming from her commitment to concepts like "solidarity."
Now, a group within the National Lawyers Guild is pushing back. In an internal statement (PDF) obtained by Unicorn Riot, the National Lawyers Guild Federal Repression Taskforce condemned Silverman, who is a Guild member, for her attacks on movement lawyering and called for her expulsion from the Guild. According to the statement, the Taskforce "was formed by experienced lawyers and legal workers in the summer of 2020 to track and help respond to instances of federal law enforcement questioning, harassment, grand jury subpoenas, and other repression against social movements."
"We wrote this statement to respond to Daphne's attacks on movement lawyering," the group wrote, "and to assert that Daphne should resign from Guild membership because her professed values do not align with the Guild in crucial respects. If Daphne does not resign, we believe the Guild has a responsibility to expel her from Guild membership."
In the motion, Silverman claimed that rather than approach the case with her client's best interest in mind, Regan had coerced Montoya into accepting the plea for political reasons. "Ms. Montoya was coerced by attorney Lauren Regan," the motion read, "to accept a packaged plea deal in 'solidarity' with her 'comrade' in the 'movement', co-defendant Jessica Rae Reznicek."
Lauren Regan and the Civil Liberties Defense Center declined to comment for this article.
The Federal Repression Taskforce statement criticized Silverman for treating concepts like "solidarity" as suspect.
"Regardless of her intent, the motion implies that solidarity with co-defendants and concern for the impact to social movements are not legitimate client concerns. To the contrary, many activist-clients choose to center goals that extend beyond the direct legal outcome of their cases."

National Lawyers Guild Federal Repression Taskforce statement
The National Office of the National Lawyers Guild declined to comment on the Taskforce statement and on Silverman's criticisms, citing the sensitivity of the case due to its "wide-reaching impact and potential repercussions for protest law and Indigenous peoples' rights."
"It is outrageous that the concept of solidarity is being touted as bullying or manipulation when one is fighting for their life in the courts of the most powerful carceral system in the world. A system which is standing up for one of the wealthiest and most exploitative corporations in the world," said Garrett Fitzgerald, an activist legal worker in Minneapolis with over a decade of experience helping activists defend themselves against repression.
"Ruby has broken her solidarity with the movements for change she claimed to support. More painfully, she has broken solidarity with and betrayed Jessica. I can't imagine the hurt and heartbreak Jessica must be feeling."

Garrett Fitzgerald, activist legal worker
The Taskforce statement raises concerns about the potential broad impact of Silverman's attacks on movement lawyering. "Daphne's argument suggests that anyone holding a leadership position in—and possibly anyone who is a member of, employed by, or affiliated with—any of these or similar organizations has a conflict of interest any time they represent an individual activist," the statement reads. "This, quite plainly, has potential to bolster prosecution arguments to deny activists their chosen counsel. If the argument were to gain traction, it would undermine competent movement legal defense."
"The vision Daphne articulates is one in which activist legal representation is wholly separate from the movement, a cadre of potentially sympathetic but ultimately outside experts to call upon in times of need. Ultimately this serves the mystification and inaccessibility of the law and legal assistance, upholding a status quo in which legal technicians hold power over the communities and movements they profess to support."

National Lawyers Guild Federal Repression Taskforce statement
For McGowan, the Taskforce statement doesn't go far enough. The statement, McGowan said, "wants to defend a concept, the practice, of movement lawyering, but not defend a person that has been thrown under the bus, an actual NLG member, Lauren Regan."
"The idea that Lauren Regan is some bully that pushes people to take plea bargains, and did this with Ruby is laughable. What's worse is the silence regarding all of this. I don't understand how the NLG [Taskforce] can write this theoretical statement, defending movement lawyering, but not defending the actual people that engage in movement lawyering."

Daniel McGowan, paralegal and former political prisoner
The NLG's Federal Repression Taskforce declined to comment for this article, but did confirm that the statement was produced by their group.
In response to the Taskforce statement, Silverman filed another motion in federal court last week claiming that Regan is behind the efforts to expel her from the Guild. "Tellingly, since the filing of the motion to withdraw, Ms. Regan has sought to have undersigned counsel expelled from the National Lawyers Guild (NLG) for prioritizing Ms. Montoya's interests above the movement," the motion reads. "A faction of the Guild at the behest of Ms. Regan has taken the position that a lawyer can prioritize a movement and require a client to act in the best interest of the movement including pleading guilty and going to prison instead of investigating defenses and proceeding to trial."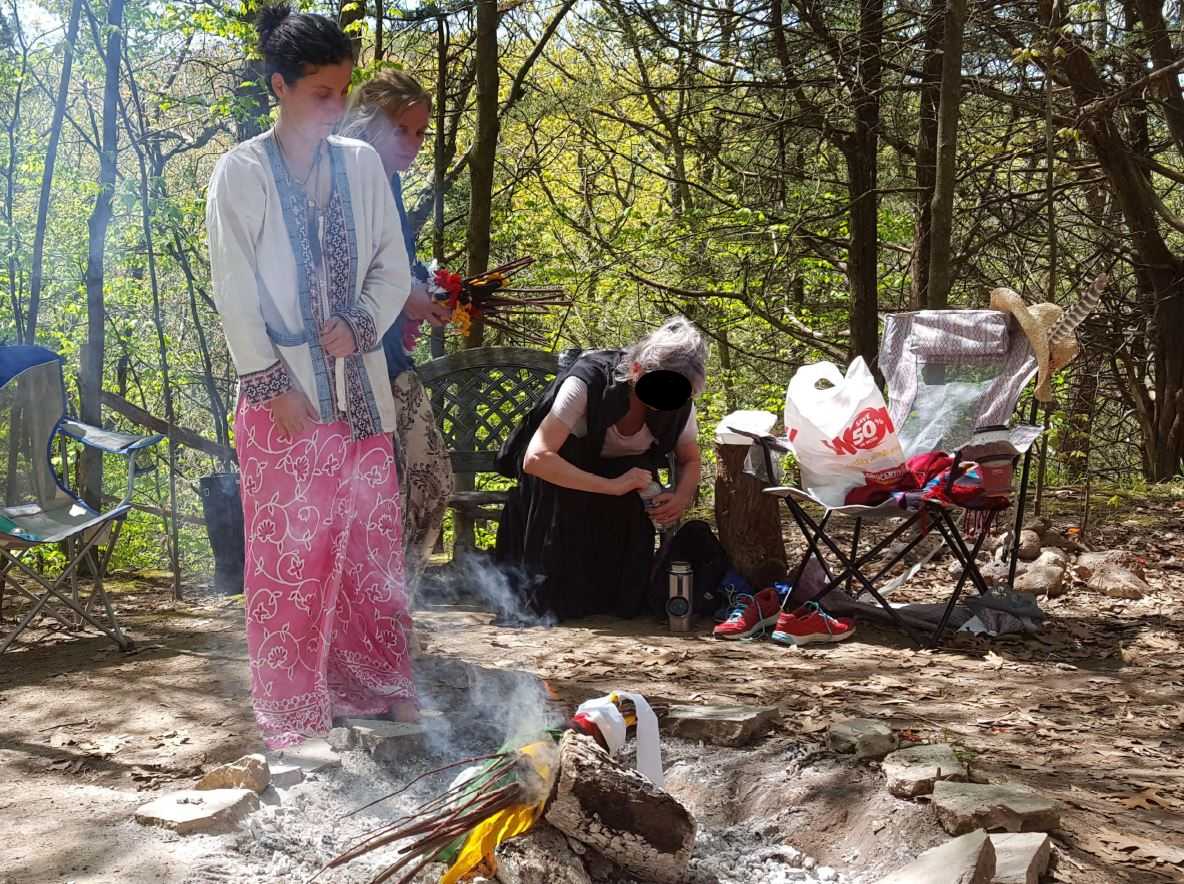 McGowan takes particular umbrage with Montoya's efforts to blame Reznicek for the pipeline sabotage they both admittedly took part in. "It just comes across as blaming everyone but Ruby for things she did," said McGowan. "And I don't want to see anyone go to prison. I certainly don't want to see Jessica in prison, but I wonder why is Ruby special? Why is Ruby special when Jessica is sitting in a bunk bed in a room of a hundred women at Waseca, basically on lockdown status, because the prison is on a COVID restriction?"
In a recent conversation with The Economist, Reznicek spoke from FCI-Waseca, a Federal women's prison in Minnesota, saying that Montoya's recent claims made her "so angry."
"I did not do what she's saying, not anything like that. Our journeys were so intertwined. Despite what she wants to claim, she was very much a part of it."

Jessica Reznicek, co-defendant of Ruby Montoya
"If Ruby Montoya and Jessica did these actions together," said McGowan, "and went on a tour doing public events talking about what they did and were fully responsible, accountable adults, then why now, when the shit hit the fan, is one of the people seeking to just get out of it? To be honest, that's how I see all these pleadings."
The recent allegations of Montoya's lack of transparency and the allegations of cooperation with the FBI has caused some within the movement to question whether they should continue to support her. In September, Chase Iron Eyes with the Lakota People's Law Project released a video in collaboration with Montoya seeking to build support for her case.
"This is a critical moment for the Indigenous and environmental justice movements," said Iron Eyes in an email to Unicorn Riot. "Our communities live on the frontlines of the climate battle, and we strongly believe that no water protector should ever be prosecuted for standing up for Mother Earth — much less convicted as a terrorist. We absolutely cannot allow that to become the status quo. It breaks my heart to see that this happened to Jessica, and it's why we initially supported Ruby when she asked for our help."
"At this stage, we have no direct knowledge of cooperation by Ruby with law enforcement. If those rumors are true, that's indefensible and precludes us from offering any further assistance. It's important that we, as justice advocates, show solidarity with one another at all times — especially when those with access to the levers of power seek to divide us."

Chase Iron Eyes, Lakota People's Law Project
Montoya also maintains a GoFundMe page to raise money for Silverman's legal representation. The campaign lists a target fundraising goal of $176,000. According to documents recently filed by Silverman in federal court, Regan and her organization, the Civil Liberties Defense Center, had previously been representing Montoya pro-bono.
McGowan says he thinks this continued support sends a confusing message to activists about how one should behave when confronted with state repression.
"There's a GoFundMe that is out there trying to raise money for the lawyer. And apparently there's water protector organizations that give money to this cause. And I don't understand it at all. I think it gives a very bad message to the movement, that at the end of the day we're going to support people who betray their co-defendants. It's not principled and it's not clear, and it's very confusing."

Daniel McGowan, paralegal and former political prisoner
Silverman's recent filings draw on the government's evidence against Montoya in the DAPL sabotage case, which reportedly contain 265 reports from the private security firm TigerSwan, including numerous reports from law enforcement.
Silverman continues to allege that Montoya and Reznicek were taught to weld by undercover operatives who sought to entrap them. "TigerSwan documented Ms. Montoya's heartfelt commitment to protecting the climate for our children," Silverman wrote in the pleading, "documented their connection to law enforcement and documented their immediate knowledge of who caused the damage to the pipes. The only way this knowledge is possible is through a provocateur informant who was present for the training."
"Montoya is a young female who appears to have been brainwashed," a TigerSwan operative wrote during the investigation, according to the pleading.
TigerSwan's involvement in the Standing Rock protests, and their investigation into Montoya and Reznicek, has been widely reported. In response to the historic protests against the Dakota Access Pipeline, TigerSwan was contracted by Energy Transfer Partners to provide additional private security to the pipeline company in the face of mounting and increasingly militant public pressure. In 2017, The Intercept obtained about 1,100 TigerSwan reports from public records requests and a leak from a private contractor, documenting the company's surveillance of anti-pipeline activists.
(Unicorn Riot interviewed Alleen Brown, one of the authors of The Intercept article, to discuss the TigerSwan documents.)
TigerSwan was the first to identify Montoya and Reznicek as the likely perpetrators of a series of arson and sabotage attacks on the pipeline. In a May 2017 report obtained by the Intercept, TigerSwan agents wrote, "The best assessment based on the known facts is that the attack was most likely conducted by Iowa activists; Jessica Reznicek and Ruby Montoya."
Over four years later, as Montoya continues to deny responsibility for the actions she took, a fragmented climate justice movement seeks to define its values. In the crucible of state repression, where concepts like "movement lawyering" and "solidarity" can define futures, the Montoya case may now be laying the groundwork for what's to come.
"Obviously, the scramble to get the shortest sentence results in the government winning and individual defendants and the movement losing," said McGowan. "I think that when people stay together and are strong and work with each other by sharing information and sharing legal resources, we come out a lot better."
Cover image composed by Alex Binder of Unicorn Riot.
---
Unicorn Riot's Coverage of DAPL Saboteurs Jessica and Ruby:
---
Follow us on X (aka Twitter), Facebook, YouTube, Vimeo, Instagram, Mastodon, Threads, BlueSky and Patreon.
Please consider a tax-deductible donation to help sustain our horizontally-organized, non-profit media organization:

---
Below is Unicorn Riot's coverage of the #NoDAPL anti-Dakota Access Pipeline struggle from early summer 2016 to present:
March - May 2016
August 2016
September 2016
October 2016
November 2016
December 2016
January 2017
February 2017
March 2017
April 2017
May 2017
June 2017
July 2017
January 2018
May 2018
July 2018
September 2019
July 2020
March 2021
April 2021
July 2021
September 2021
December 2021
July 2022
September 2022