Woman Killed After Driver Slams into Winston Smith Protest
Minneapolis, MN – A driver rammed his Jeep Cherokee at a high speed into a car protecting a crowd of Winston Smith protesters on Sunday night, killing the parked car's owner and injuring two others. A mainstay at the near-daily Winston Smith protests, 31-year-old Deona Marie was pronounced dead from her injuries after arriving to the hospital.
CONTENT WARNING – Violence, Death
Federal Task Force Kills Winston Smith Leading to Sustained Protests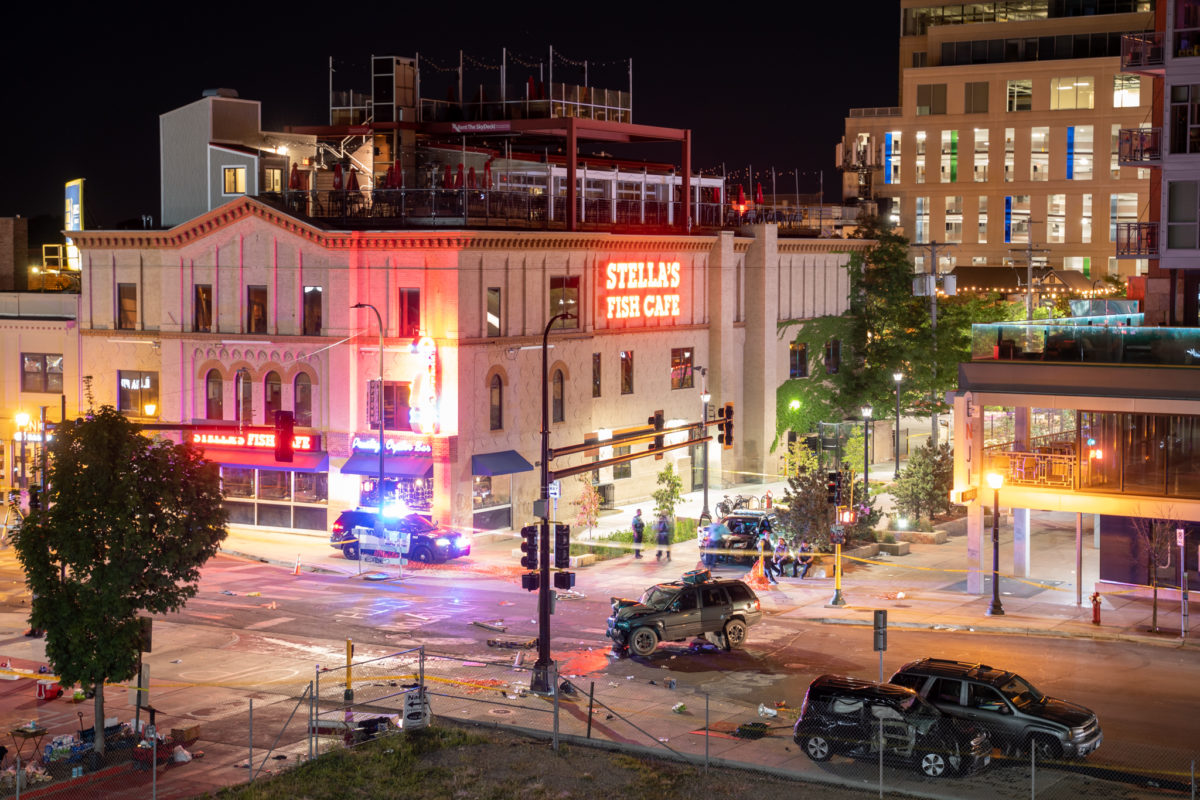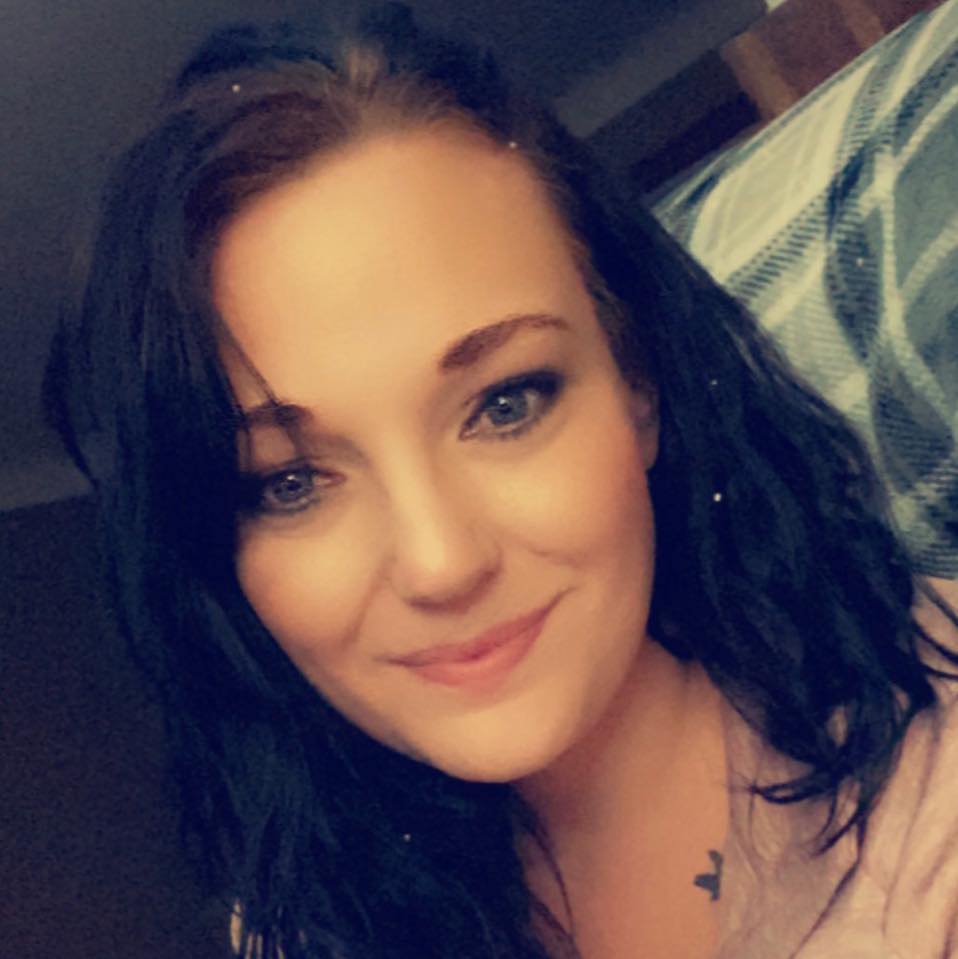 A mother of two, Marie worked as a program manager at a facility for adults with disabilities. This Wednesday was going to be her 32nd birthday and this Friday would have been a year sober for her.
The driver, 35-year-old Nicholas David Kraus from St. Paul, has been charged with vehicular homicide, giving police false information, and driving with a suspended license. Kraus' license had previously been suspended because of numerous charges of driving while impaired.
[UPDATE: On June 16, Kraus was given a second-degree intentional murder charge – Car Attacker Who Killed Deona Marie Charged With Murder]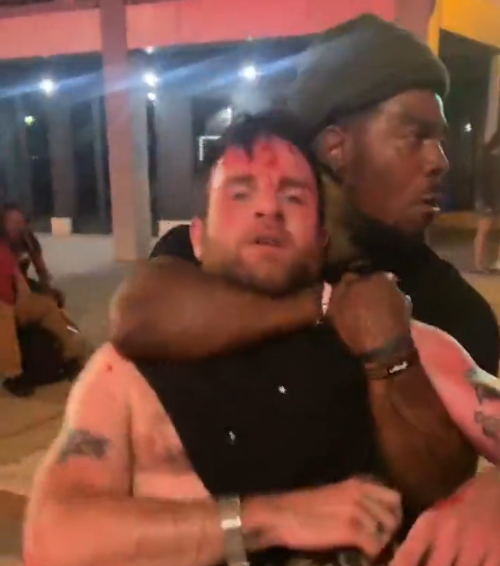 After a large protest on Sunday calling for justice for Winston Smith, dozens of activists were still taking space on Girard Ave and Lake St. in Uptown Minneapolis near the parking ramp where Smith was shot to death by federalized sheriff's deputies on June 3.
Deona Marie's car was parked on the side of the street in a way that would protect the people who were gathering. She was sitting down on the sidewalk about 15 feet from her car moments before the perpetrator smashed directly against her car at a very high speed. Witnesses say she was then hit by her car and sent flying. Street medics on the scene resuscitated her but she later died at the hospital.
Witnesses state that the driver revved his engine from a few blocks away, continued to gain speed, and revved the engine again before the fatal collision. The driver got out of his vehicle and tried to run, according to witnesses. Activist Tony Clark detained the driver and turned him over to police, who greeted protesters seeking help with pepper spray and riot gear instead of an ambulance and EMTs.
Street medics performed CPR and resuscitated her. Community apprehended the driver. Cops just showed up and threatened everyone with mace, arrests, and rubber bullets.

— Comrade B ✡︎ (@ohnolife_) June 14, 2021
Activist Lavish Mack, who like Deona Marie has been a mainstay at Winston Smith protests, streamed live from Instagram immediately after Kraus drove his car into the crowd. Mack spoke about Erickson on the livestream, saying she was one of the nicest people he'd ever met.
View this post on Instagram
Visible in Mack's stream is Kraus, the driver of the car, being detained by Clark and turned over to police, the quick reactions of the medics to attend to Deona, and the police response to the traumatized activists. Below, a clip from Mack's stream showing an officer screaming at Mack that an ambulance "would be here a lot sooner if you guys weren't in the fuckin' street." KingDemetrius Pendleton also streamed the aftermath of the car killing.
This is a very tiny clip of Lavish's live from last night that only shows an interaction with one particular cop that I thought was illuminating if unfuckingsurprising. The cop says the ambulance would arrive faster if "you weren't here" ie the protesters weren't in the street. pic.twitter.com/2zAvMP0lhO

— Rachel Bean (@colocha_rachel) June 14, 2021
Meanwhile, local media is out here being concerned about the welfare of the murderer. pic.twitter.com/nF4PWG2huB

— Ian Coldwater 📦💥 (@IanColdwater) June 14, 2021
Numerous people have been killed and dozens have been injured in recent years by vehicular attacks against anti-racist and anti-police protests. In Minneapolis, dozens of drivers have rammed into, or attempted to ram into protests in recent years.
Deona Marie is at least the third white woman, or non-binary person, who've lost their lives in the U.S. after being hit by vehicles while they were protesting against racism and police in the last four years: Heather Heyer was killed in Charlottesville in 2017 opposing white supremacists; Summer Taylor was killed in Seattle in 2020 during a march for Black femmes; and Deona Marie who was killed on June 13, 2021, in Minneapolis during a protest for Winston Smith.
Deona's family gathered at the scene today and her friends and supporters are holding the space.
A rally, march, and vigil are planned for Deona throughout Monday afternoon and evening.
Deona should be alive. pic.twitter.com/E9u3UZ0aza

— Whittier Cop Watch (@whittcopwatch) June 14, 2021
Jaylani Hussein, Executive Director of CAIR-MN said today that "Deona Marie put herself in harm's way trying to prevent her fellow protestors from being struck last night. Her heroism cost her her life. We will continue to fight for Deona, Winston, Daunte, and all of the other stolen lives."
News of the late-night death of Deona Marie reached across the world prompting a statement from an internationalist anarchist woman in the autonomous Kurdish region of Rojava, Syria, saying that "every martyr is another reason to continue" and that Deona's "choice to defend was a sacred act of love–let us all be lead by it."
"From half a world away I hear about this sacrifice, this martyrdom. I use the word sacrifice and martyrdom and not the word tragedy because I am hearing about a woman comrade who chose to defend her community, and there are few things more beautiful and free in this world than that choice.

She thought beyond herself, felt beyond her own personal safety, to defend those who struggled together side by side with her for freedom. When a life is given and taken in struggle, it's not an easy thing for those of us left to continue, it would dishonest for me to say this is not something heavy, but we do not have to let the weight of it become a burden–this is weight can give us strength and power, and with it we can continue her struggle.

Every martyr is another reason to continue, another example to hold ourselves up to. For every woman who's life they take, for every comrade, for every person who stands up to defend their community, who's light they try to extinguish, we can make sure that a hundred rise up in their place. The time when we could be separated on the basis of race, class and gender is coming to an end.

When we sacrifice for each other in this way, as comrades, as people who share a freedom struggle, the methods of our enemies turn to dust. This is the time for us to defend our communities like Deona did. Anything else and we won't have risen to her standard. Her choice to defend was a sacred act of love–let us all be lead by it."

– Statement from an internationalist anarchist woman in the Rojava Revolution
---
June 15: Police operation clears Winston Smith and Deona Marie protests
Unicorn Riot's Coverage of Winston Smith:
---
Follow us on X (aka Twitter), Facebook, YouTube, Vimeo, Instagram, Mastodon, Threads, BlueSky and Patreon.
Please consider a tax-deductible donation to help sustain our horizontally-organized, non-profit media organization: