Looking Beyond the Rubble: Aiding the Kurds After the Syria, Türkiye Earthquake
---
This article is a commentary piece reflecting lived experience, research and/or perspectives of the author. The views and opinions expressed don't necessarily represent those of Unicorn Riot.
---
"Beneath the rubble" has become a catch phrase of last February's natural disaster in Türkiye and Syria. It is a phrase which encapsulates the thousands of people killed and trapped under buildings. On Feb. 6, 2023, two major earthquakes struck Türkiye and Syria in less than 24 hours, demolishing buildings and crushing people beneath their weight. To date, more than 50,000 people have died and more than 100,000 are injured. Those numbers are still growing to this day.
What's hidden "beneath the rubble" isn't just a catastrophe of natural proportions. Thousands of people are dying — not only by being crushed beneath the weight of buildings, but because their governments refuse to save them. Among the most impacted by this neglect are the Kurds.
It has been two months since the earthquakes struck and the historically marginalized Kurdish population has barely been referenced in any mainstream coverage. It's strange, considering many of the Turkish and Syrian cities affected by the earthquake are majority-Kurdish. To anyone familiar with the situation, this should come with little surprise.
The Kurds are the fourth largest ethnic group in the Middle East. As stateless minorities in Syria and Türkiye living on resource-rich border regions, they are often targeted by their home governments. They have faced cultural genocide, massacres, drone attacks, imprisonment and torture. In the face of uneven aid distribution in Türkiye and Syria, it is hard to ignore their history of trauma and abuse.
For the Kurds and other minorities in the region, the disaster did not end with the earthquake. I wish I could say that the buildings came down and the governments of Syria and Türkiye worked together to save and protect all their citizens. Instead, discrimination and war only heightened the already-tragic situation.
In Türkiye, aid has been uneven at best. Civilians living in the Turkish cities of Diyarbakir, Adiyaman, and Maras, home to large populations of Kurds and Alevis, claimed there were no tents and no rescue efforts in the aftermath of the earthquakes. When aid eventually arrived, it was too little and too late.
In majority-Kurdish Adiyaman, five Kurdish volunteers traveled in from Diyarbakir to join a rescue team. Days later, these volunteers were found naked and bruised outside the city. They claimed that Turkish police, noticing them searching for people under the rubble, swiftly abducted and tortured them.
Today, accusations mount against Türkiye's President Recep Tayyip Erdoğan and the Justice and Development Party (AKP), suggesting they have been withholding medical supplies, rescue devices, and other assistance to Kurdish and minority regions. In response, the administration has been blocking criticism of their relief efforts on social media. The policy of the Erdoğan administration appears to be: ignore your citizens' needs and then cover it up by repressing their dissent.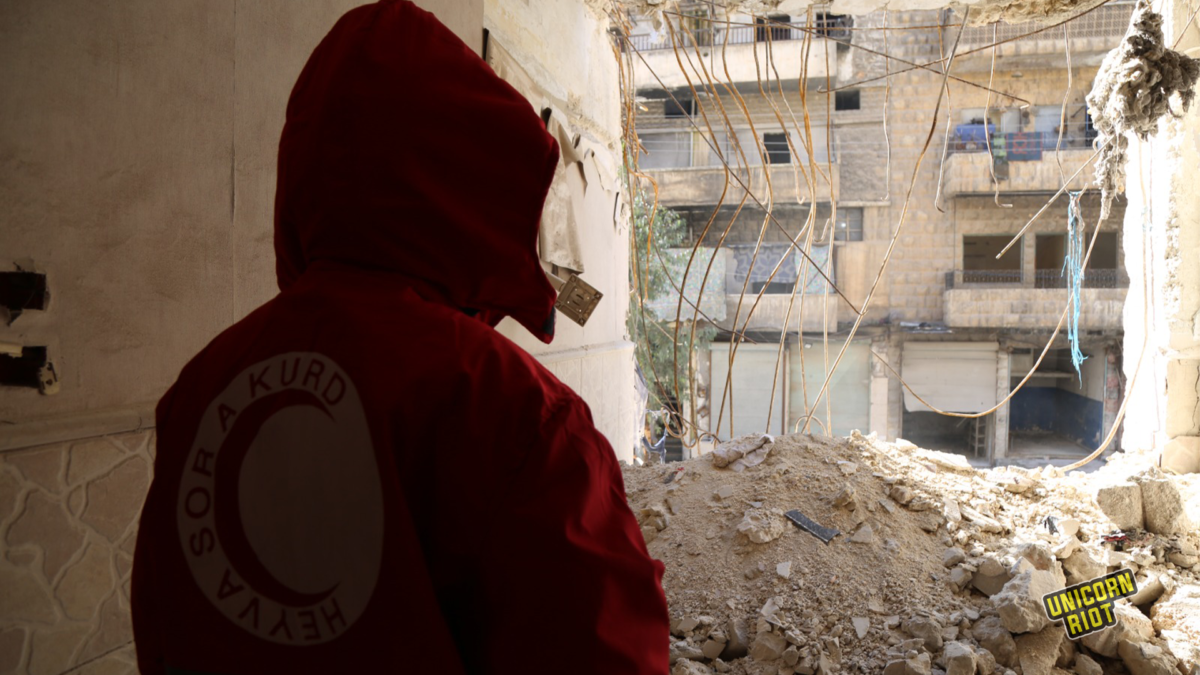 In Syria, a country drenched in war, relief efforts are even more complicated. The Baathist Syrian Government controls most of the west and south, the Autonomous Administration of North East Syria controls the northeast, and Türkiye backs Syrian militias along the border. A staff member at the Kurdish Red Crescent stationed in Syria and directly involved with aid negotiations described the situation to Unicorn Riot through text messages. When asked which cities were receiving the least amount of aid, she said:
"In Jindires it's horrible, in Afrin it's bad, and in Aleppo it's a disaster."
Today, Aleppo is controlled by the Syrian government. Once an epicenter of the Syrian Civil War, it has not only been devastated by combat, but by the Syrian government's response to earthquake relief. Children lack milk, civilians lack tents and everyone lacks heating. But getting relief into Aleppo has been a long and laborious process.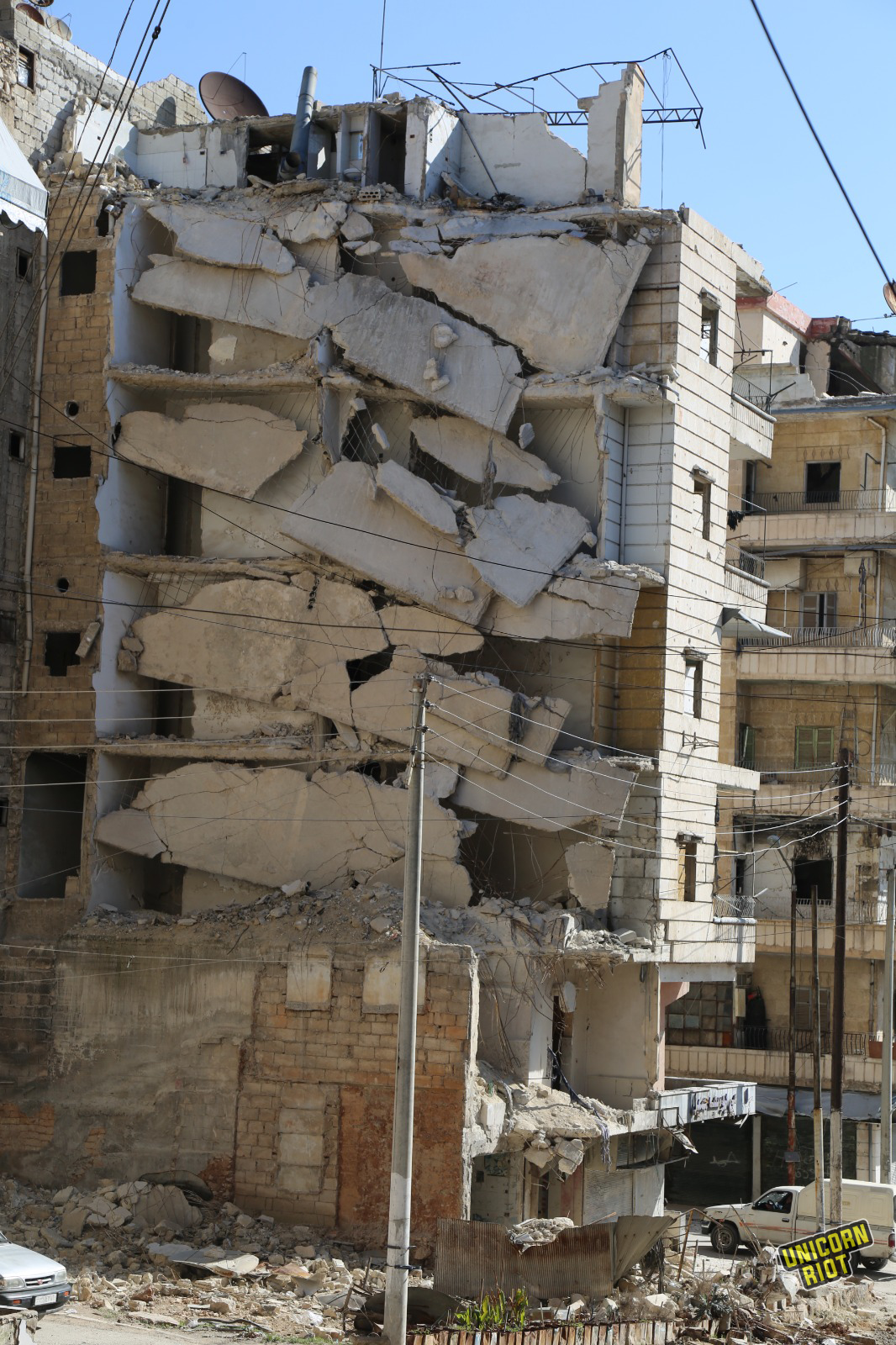 "Our team is waiting," the Kurdish Red Crescent staff member said. After the earthquake, Kurdish Red Crescent relief workers were not allowed to enter Aleppo. For 16 days, the Syrian government negotiated their entry into a single neighborhood. During that time, Crescent staff waited outside the border, aid in hand. The medical team expected that some of their aid would be seized by the Syrian Government when they crossed the border. Unfortunately, confiscation of aid is a common reality in Syria and Türkiye.
However, some aid is better than nothing. On Feb. 22, more than two weeks after the earthquakes, the Syrian Government finally allowed the Kurdish Red Crescent to cross the border. Today, they are treating victims in the Sheikh Maqsood neighborhood. This is progress.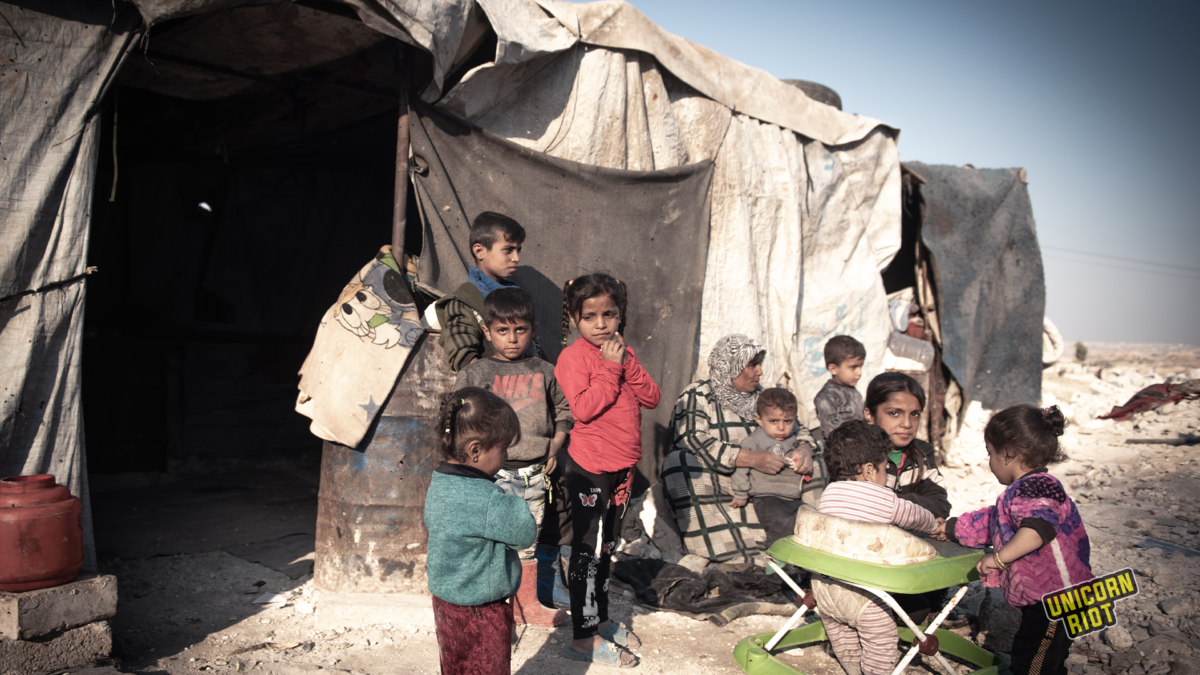 Outside of Aleppo, in nearby Al-Shahba, the source claimed aid arrived more quickly. This is because Al-Shahba is run by the Autonomous Administration of North and East Syria (sometimes known as Rojava). Unlike the Syrian government, the Autonomous Administration allowed aid to enter their territory immediately. Al-Shahba is home to many internally displaced people.
After Türkiye invaded Syria in 2018, many people fled to the refugee site from Afrin. Now, years later, the site found itself in yet another refugee crisis. 3,000 families from Aleppo, devastated and displaced by the earthquake, streamed into Al-Shahba. However, the Kurdish Red Crescent was able to enter right away, bringing tents, blankets and medical staff. While the team outside of Aleppo waited, portions of nearby Al-Shahba improved.
But not all of the Autonomous Administration is so fortunate. The Autonomous Administration has been a victim of Turkish aggression and interventions for many years. Less than a week after the disaster, sources believe a Turkish drone attacked Kobane, one of the Autonomous Administration-controlled cities affected by the earthquake. During a natural disaster, one would think Türkiye has better things to do. They are still struggling to help their own people. And yet, when it came to attacking the Autonomous Administration, Türkiye found the time and resources.
Türkiye targets this young democratic government because it is diverse, composed of many minority groups like Kurds and Christians. Türkiye has a long history of discrimination against these groups, especially the Kurds, seeing their unique identities as a threat rather than an asset.
Türkiye's war against the Autonomous Administration is simply the newest chapter in a pre-existing battle against ethnic and religious minorities in this region. As part of their 2018 campaign, Türkiye invaded the Autonomous Administration-run cities of Afrin and Jindires. They ousted the democratic governments in these cities. In their place, Türkiye supported Hayat Tahrir al-Sham (HTS), a political organization formerly tied to Al-Qaeda.
Today, amidst the devastation of the earthquake, Afrin and Jindires are not receiving any outside aid. The Turkish Republic currently controls their borders, deciding what comes in and what comes out.
Something needs to change. Millions of dollars have been sent to the Turkish government and global charities for earthquake relief. However, these funds and supplies are not reaching the minority regions. The Kurdish Red Crescent or Heyva Sor Kurdistane is an NGO providing healthcare and humanitarian relief to Kurdish majority sections of Syria, Iraq, and Türkiye. They are considered to be one of the few organizations capable of bringing aid to the Kurdish regions in Türkiye and Syria. Since day one, the Kurdish Red Crescent has been on the frontlines of this disaster. To bring aid to these neglected areas, the world must support humanitarian organizations which can actually reach them.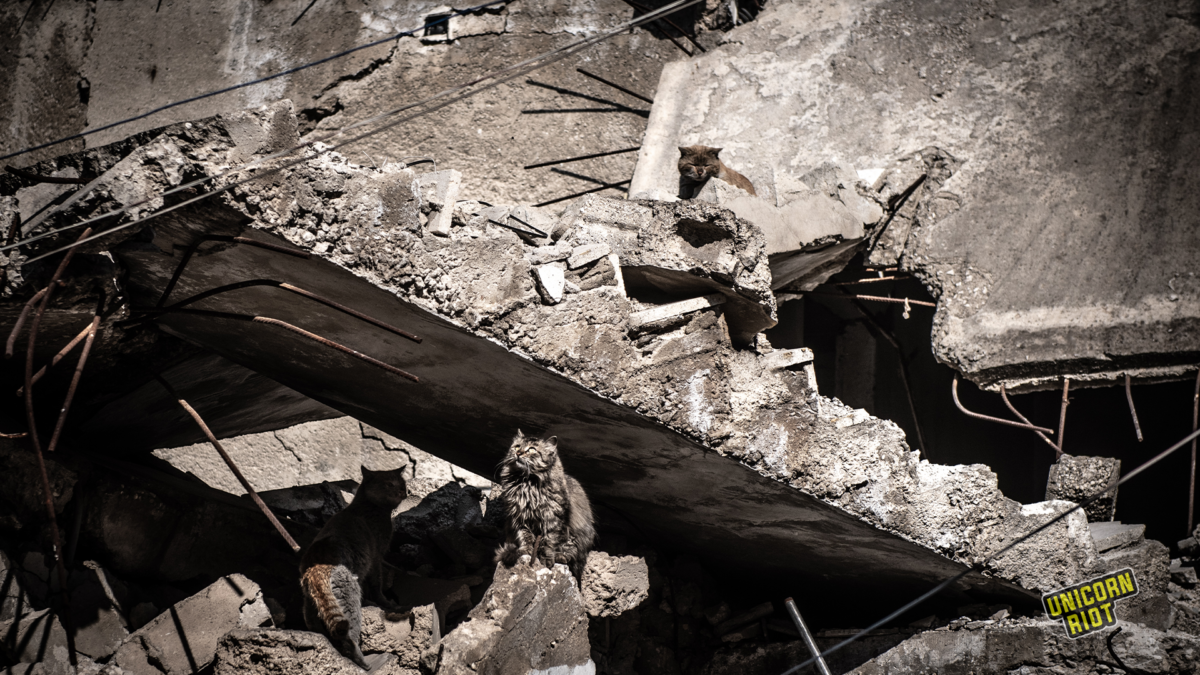 The natural disaster in Türkiye and Syria has been one of many man-made errors. The massive cracks in Türkiye and Syria weren't just physical, they were political too. It started with the cheaply constructed Turkish buildings and continued with the half-hearted rescue efforts of the Syrian and Turkish governments.
But this crisis isn't over. Beyond the rubble there is hope. Sometimes it takes a tragedy to unearth discrimination and corruption. But with aid, attention and accessible borders, we can begin to make repairs.
*04.25.23 edit: Earthquake initially occurred on Feb. 6, 2023, not Feb. 1.
---
Unicorn Riot original reporting on Syria:
Follow us on X (aka Twitter), Facebook, YouTube, Vimeo, Instagram, Mastodon, Threads, BlueSky and Patreon.
Please consider a tax-deductible donation to help sustain our horizontally-organized, non-profit media organization: