The Mothers Podcast is a 10-episode series that puts a spotlight on mothers from across the U.S. whose children have been killed by police violence. Becoming members of a club that NO ONE would wish to join, these mothers' stories go beyond the headlines of each case, dissecting the pain, aftermath and the struggle for accountability for the killing of their child. This exploration unveils mothers supporting mothers to overcome grief and create change within their communities all across the country.
The Mothers Podcast features the work of Unicorn Riot interviews going back to 2018 and is a precursor to Unicorn Riot's upcoming full-length documentary film, 'The Mothers.' Starting on Mother's Day 2022, episodes were released weekly leading up to the annual banquet that Kim Handy-Jones holds that brings mothers of stolen lives together for a weekend. Listen to all of the episodes in the player below or scroll down the page for specific episodes.
---
---
The podcast series is hosted by independent journalist Georgia Fort and Niko Georgiades of Unicorn Riot. Each episode is edited and mixed by DJ Skizz who provides original music along with original songs by MC Longshot and recorded and engineered by Malcolm Wells, along with editing and producing by Tarik Thornton (Different Worlds Music Group).
Listen to the soundtrack of The Mothers Podcast below in our YouTube playlist.
---
DOROTHY COPP ELLIOTT X ARCHIE ELLIOTT III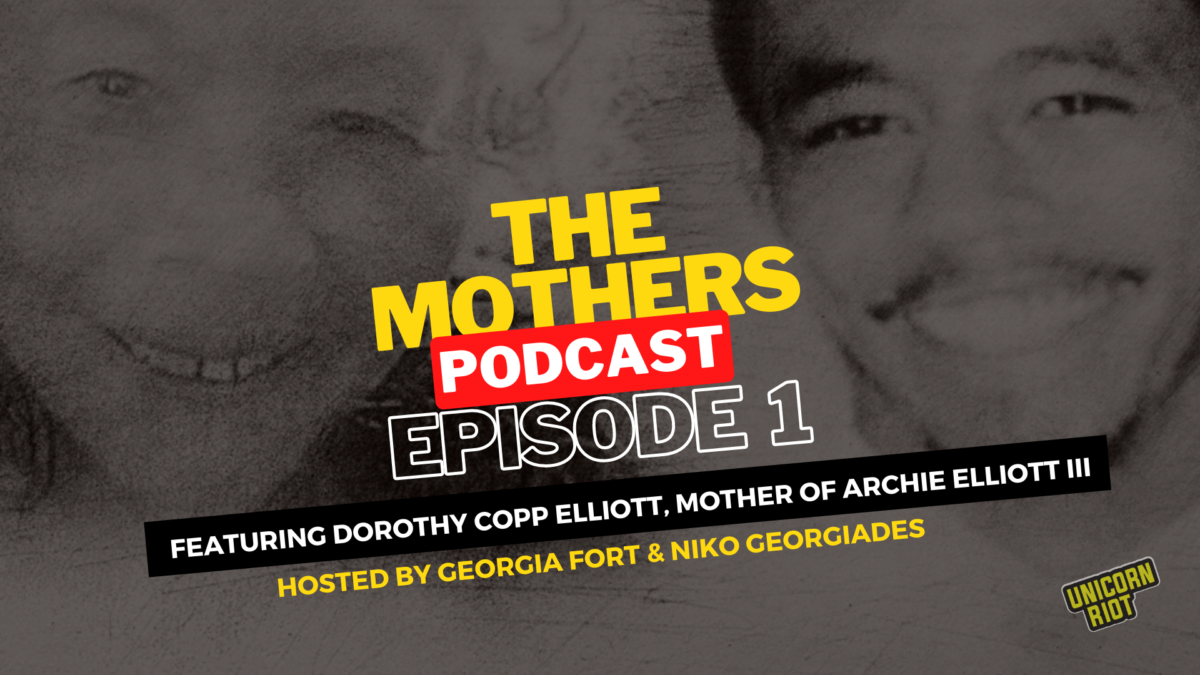 Dorothy Copp Elliott, a Maryland schoolteacher and the mother of Archie Elliott III reflects back to 1993 when Prince George's County Police Officers Jason Leavitt and Wayne Cheney fatally shot her 24-year-old son 14 times during a traffic stop. At the time Elliott was killed, his hands were still cuffed behind his back as he sat in a patrol car. All officers involved were cleared of any wrongdoing. The case was re-examined in 2021.
In this ~21 minute episode we explore how policing in the '90s was different without the use of body cameras and we take a look at the new developments of this case.
Listen/watch Episode 1 with captioning below:
---
MARION GRAY HOPKINS X GARY HOPKINS JR.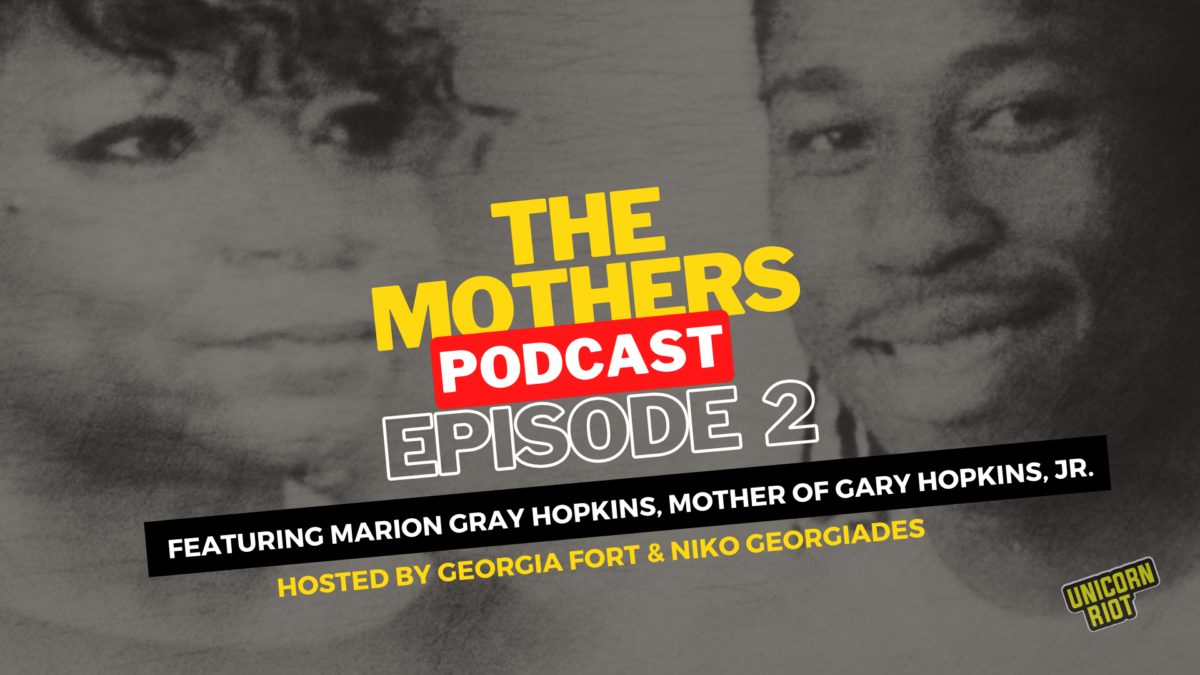 In episode 2 we interview Marion Gray Hopkins, mother of Gary Hopkins, Jr. Gary was killed by police when he was 19-years-old. If you listened to episode one about the police killing Archie Elliott III in 1993, then you are familiar with Prince George's County – that's the same county where Gary was killed by police officers on November 27 in 1999.
At a time when body cameras didn't exist Marion shares with us her painful journey of uncovering what happened to her son and how she's worked to turn that pain into power helping mothers across the country 20 years later with her organization Coalition of Concerned Mothers.
Listen/watch Episode 2 with captioning below:
---
YOLANDA MCNAIR X ADAISHA MILLER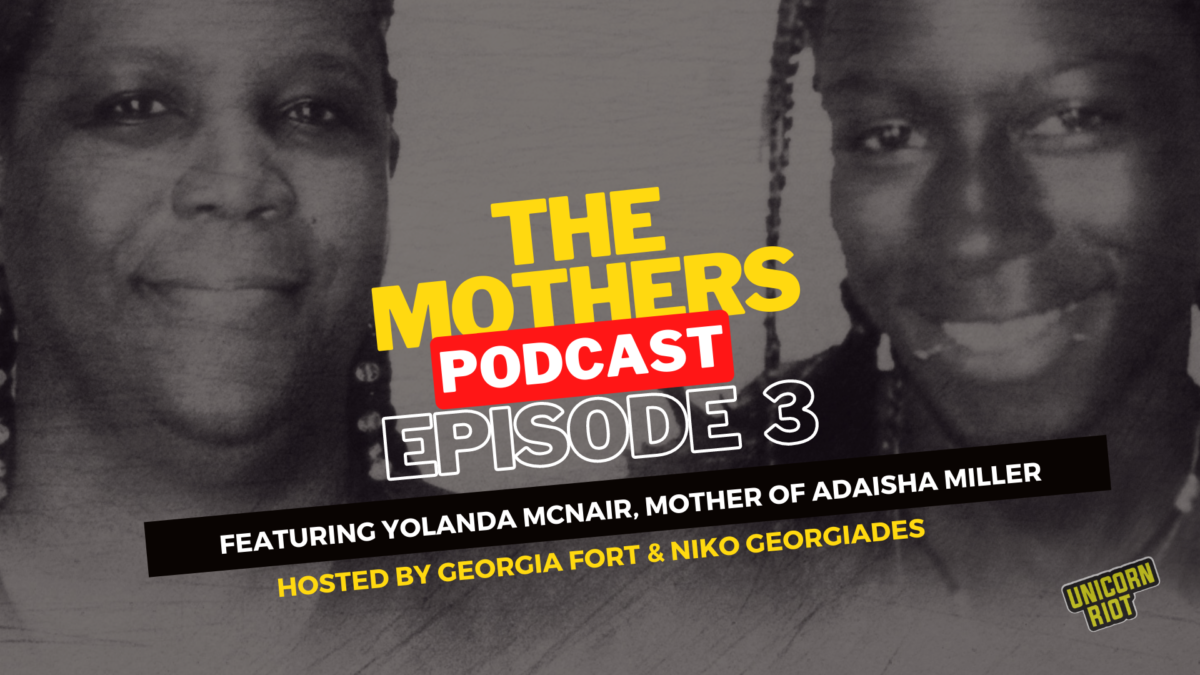 Featured in episode 3 of The Mothers Podcast is Yolanda McNair, the mother of Adaisha Miller who was killed in 2012 by off-duty Detroit Police Officer Issac Parrish while at his home during a party. Since 2012, at least 500 women have been reported as killed by police in America.
Yolanda shares with us her journey for justice, how starting her own organization (Protect Our Stolen Treasures, P.O.S.T.) helped turn her pain into power and how she's activated women all across the country to do the same.
Listen/watch Episode 3 with captioning below:
---
MONTYE BENJAMIN X JAYVIS BENJAMIN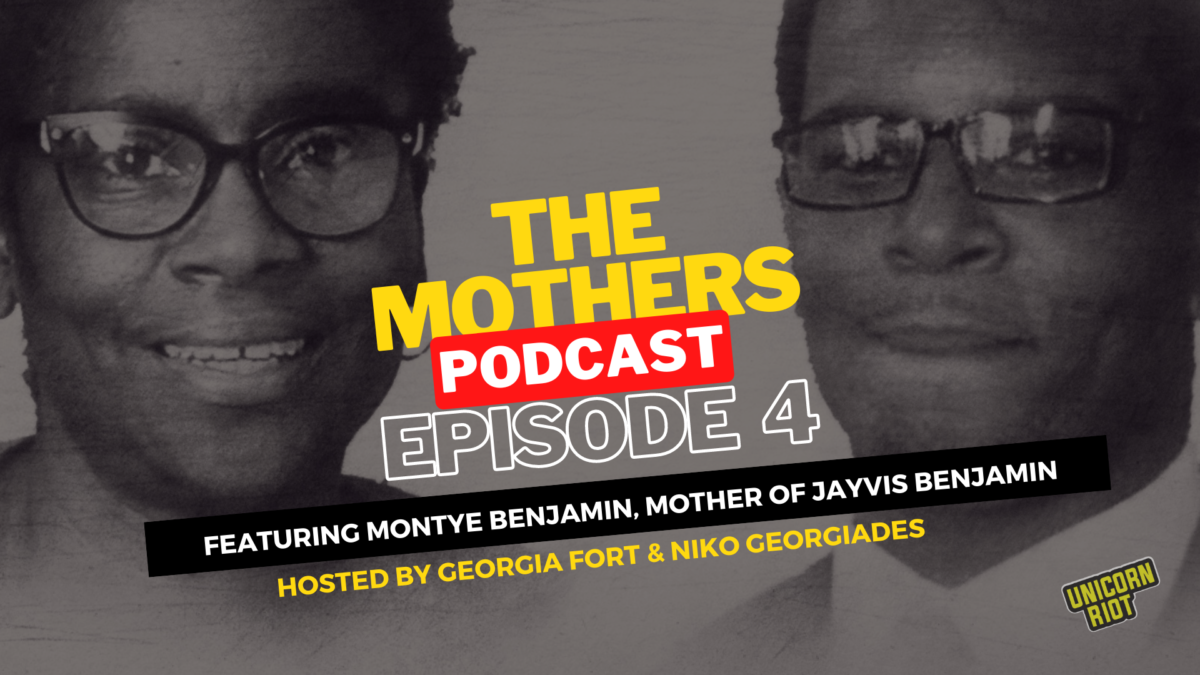 In episode 4 of The Mothers Podcast, Montye Benjamin recounts the story of her son, Jayvis Benjamin, who was killed by Avondale Estates Police Officer Lynn Thomas in 2013. Benjamin was involved in a car crash that Thomas responded to and was unarmed when Thomas fatally shot him. Benjamin, 20, was a youth worker, artist, and audio engineer for his church.
Many of the trademarks involved in many police killings across the country were prevalent in Benjamin's case: 'fear of the Black man,' demonization the victim, no accountability and a promotion for the officer involved (Thomas was promoted to police chief, only to have recently been forced to retire after his department failed to pass accreditation).
Montye told us who her son was and spoke about her quest for accountability that she has yet to see. Jayvis Benjamin's case was one of 43 police killings heard during the United Nations' International Commission Inquiry on Systemic Racist Police Violence Against People of African Descent in the United States of America and the testimony of Patrick Megaro, Benjamin's attorney, is also featured in this episode.
Listen/watch Episode 4 with captioning below:
---
TONI BIEGERT X JOSEPH BIEGERT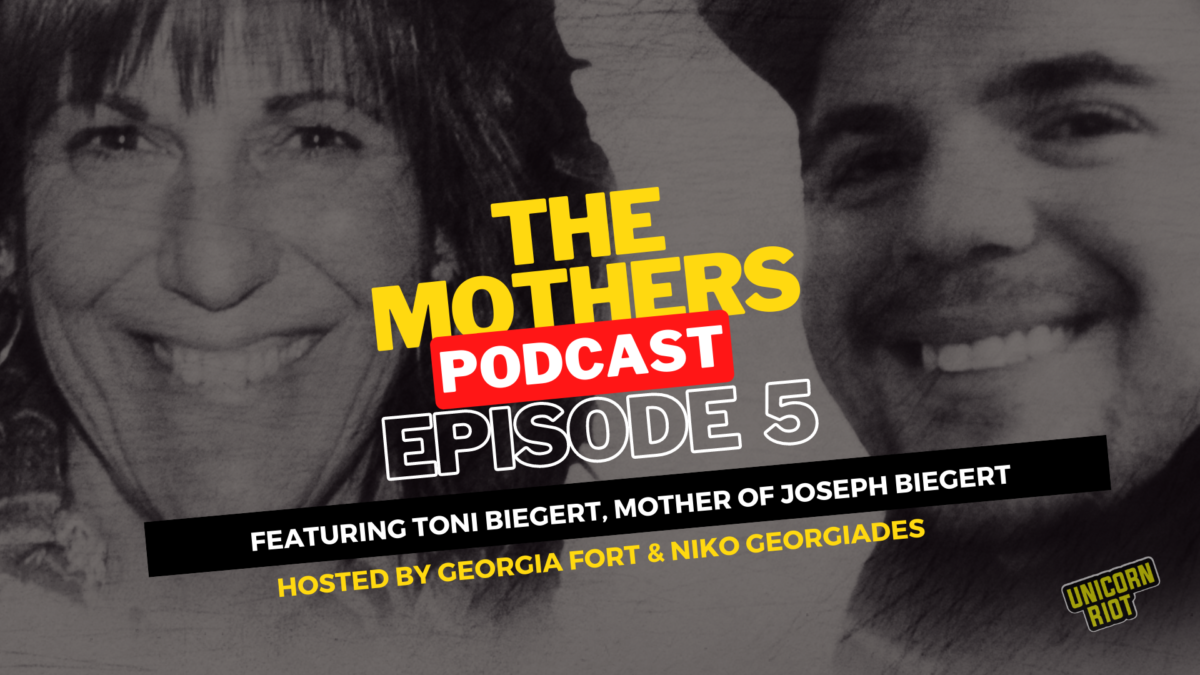 Toni Biegert visits the site of where her son was killed by police in episode 5 of The Mothers Podcast. Joseph Biegert, a 30-year-old white man, was killed by Green Bay Police Officers Matthew Dunn and Brian Krueger in 2015 as they served a wellness check after Toni had called the police concerned that he was having a mental crisis and wanting to make sure he got the help he needed.
Police claim when they arrived a struggle ensued, that Joseph grabbed a knife and they feared for their lives. Toni said the police beat him, tased him, and then shot him 9 times, including once in the head. Toni brought us to his apartment and then to a park where she purchased a bench with a plaque in honor of her son. Toni has turned her pain into purpose by working to add crisis intervention training for police officers in Wisconsin among other things.
Listen/watch Episode 5 with captioning below:
---
KIMBERLY DAVIS X KIMONI DAVIS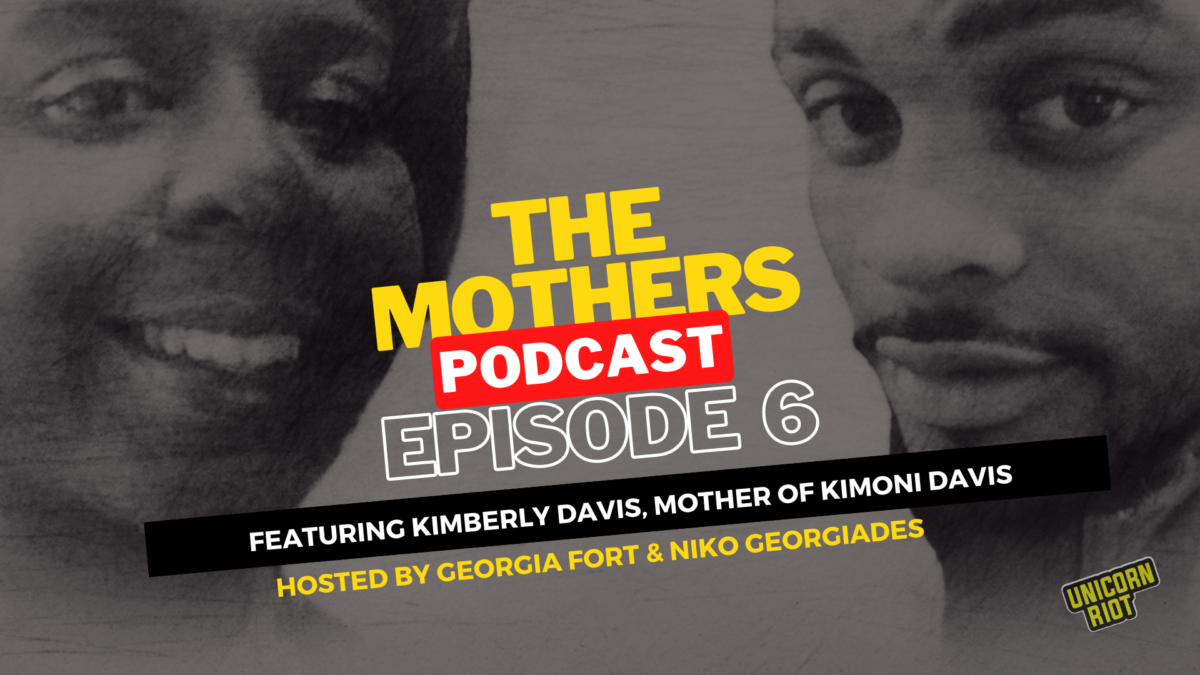 Kimberly Davis is a part of a national organization (P.O.S.T.) that is mobilizing families all across the country who have lost a loved one to police. Her motivation stems from her own loss. In Ohio, Kimberly's 20-year-old son Kimoni was killed during a high speed pursuit in 2015 by Damon Caruso, a Hanging Rock Officer. In this episode she shares the horrific details that led to her son's death and how she's using her own experience to help other families across the country.
Listen/watch Episode 6 with captioning below:
---
MATILDA SMITH X JAFFORT SMITH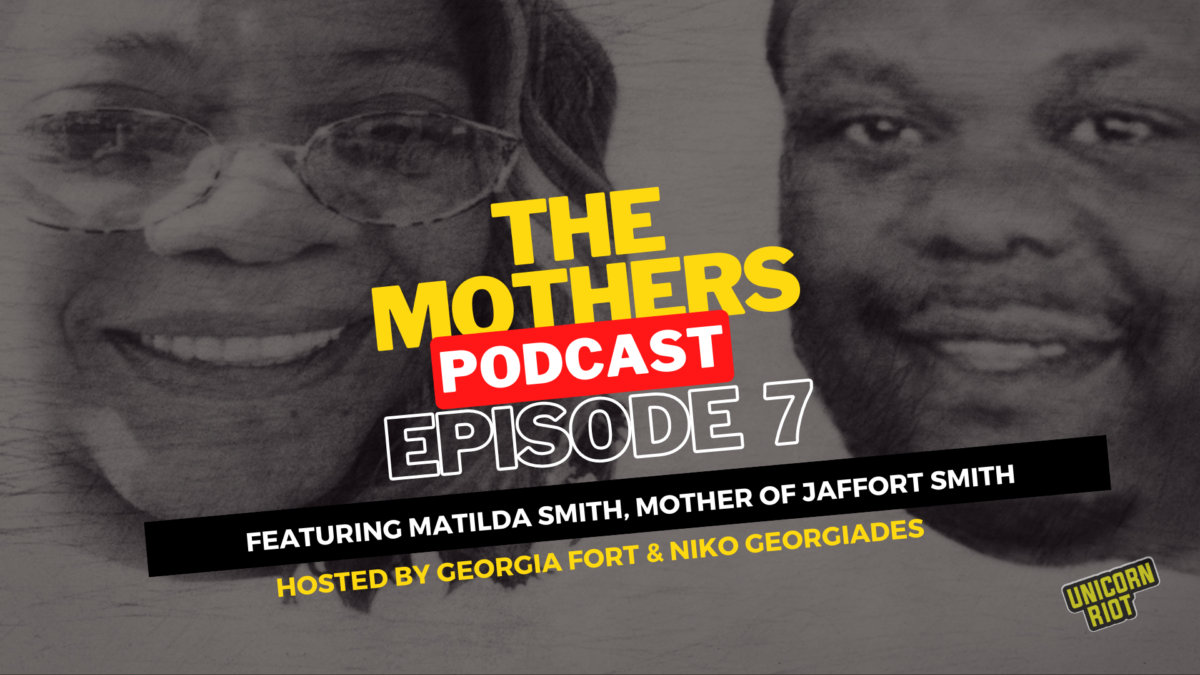 George Floyd's murder at the hands of Minneapolis police was the most high-profile Minnesota law enforcement killing in a long history. In May 2016, St. Paul police, who have killed more people than Minneapolis officers, killed Jaffort Smith in the North End. In this episode of The Mothers Podcast Matilda Smith speaks about her son, Jaffort, who was 33-years-old when he was killed by a flurry of around 50 shots from St. Paul police officers John Corcoran, Mark Grundhauser, Jeffery Korus and Michael Tschida.
This episode features a short interview from Kay Smith, Jaffort's wife, who spoke about how the police and city handled the case and why it's important to support other impacted families. Tragically, in the aftermath of Jaffort's death, Kay committed suicide in late 2020.
Listen/watch Episode 7 with captioning below:
---
HOPE COLEMAN X TERRENCE COLEMAN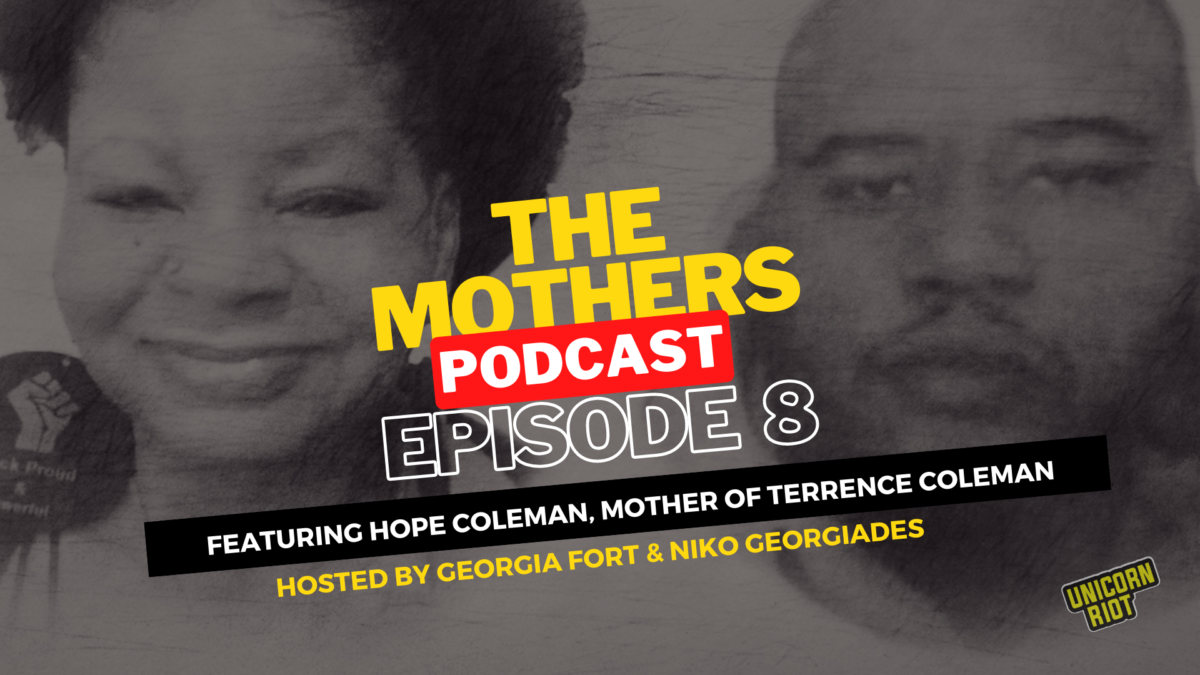 Terrence Coleman, 31, was fatally shot by Boston Police Officer Garrett Boyle at his mother's apartment in 2016. In episode eight of The Mothers Podcast we hear from his mother, Hope Coleman, who shares the horrific details of her son being killed after calling for help for him.
Diagnosed with schizophrenic paranoia as a child, Terrence is one of several victims killed by police in the first season of The Mothers Podcast who was dealing with mental illness and was having a bad day. As stated in episode seven, one in four people killed by police have a mental illness and as we heard in episode five with Toni Biegert, Hope now lives with the regret of calling 911 for help. In March 2022, Hope's legal team filed a motion to compel discovery against Boston and the officers involved.
Listen/watch Episode 8 with captioning below:
---
LISA SIMPSON X RICHARD RISHER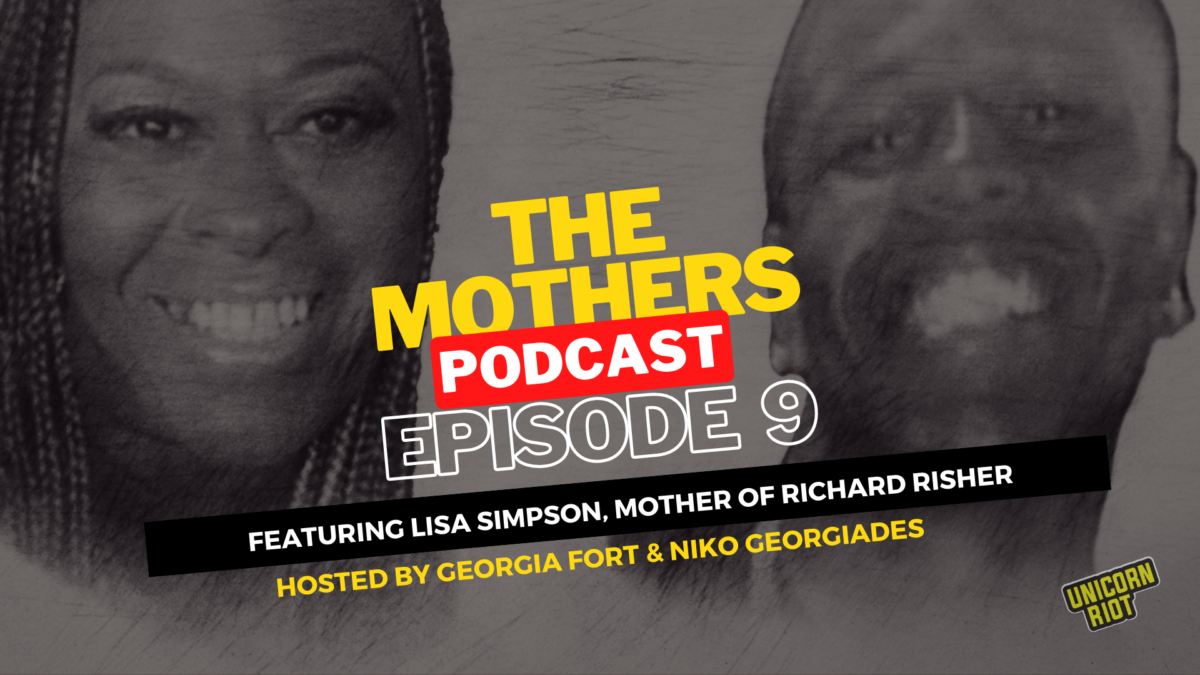 During episode nine of The Mothers Podcast we hear from Lisa Simpson whose 18-year-old son, Richard Risher, was killed in 2016 by Los Angeles Police Officer Francisco Zaragoza in the Nickerson Gardens Housing Development. Police fired over 70 shots at Risher, 35 hitting his body.
Simpson said the police and media created a narrative to demonize her son and spoke about abolition of the police forces over police reform. She spoke candidly about how she was "robbed" by Black Lives Matter Los Angeles in the form of them fundraising in her son's name and never giving her any of the funds and how orgs are supported over moms who are left struggling.
Listen/watch Episode 9 with captioning below:
---
KIMBERLY HANDY-JONES X CORDALE HANDY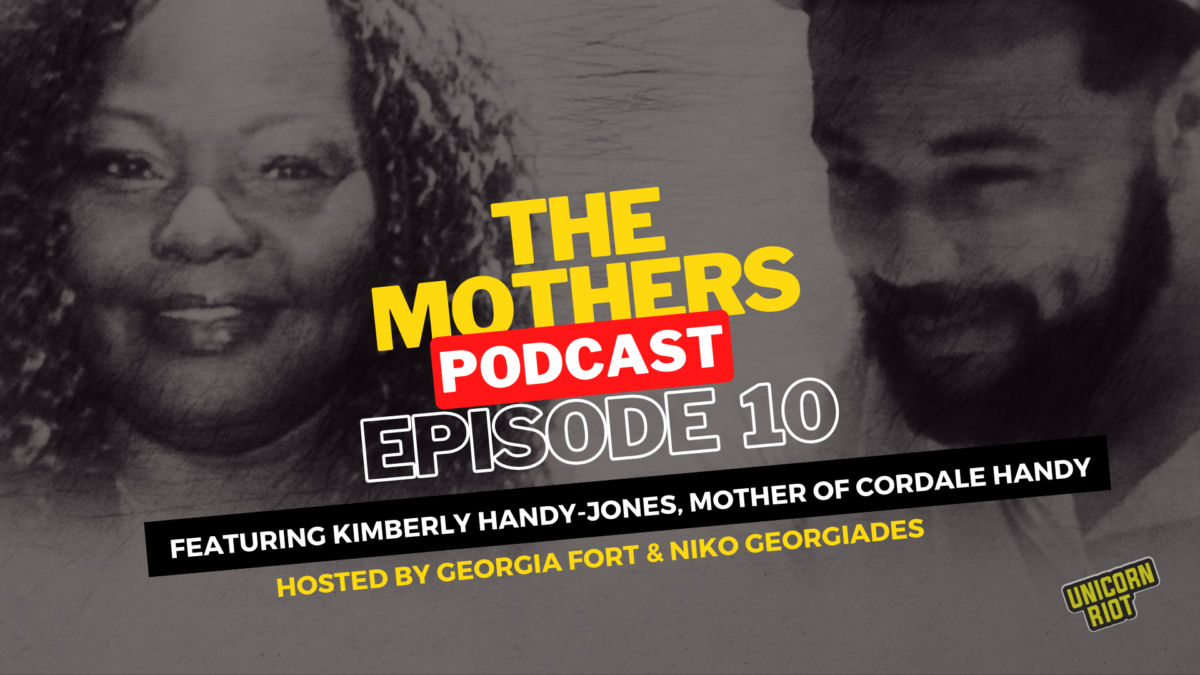 Kimberly Handy-Jones, affectionately known as "Mama Handy," is a pillar in the fight for justice among mothers whose children have been killed by police. For five years she has held an annual banquet summoning mothers from all across the country to gather and honor their children. Her inspiration for creating this community of grieving mothers is rooted in her own grief: in 2017 her own son, Cordale Handy, was fatally shot by Saint Paul Police Officers Mikko Norman and Nathaniel Younce.
We close out season one of The Mothers Podcast with episode ten featuring a woman who helped make it all happen. As part of our larger video documentary project, Handy-Jones played an instrumental role in allowing Unicorn Riot the access and ability to hear dozens of mothers' stories during the weekend of her events.
Listen/watch Episode 10 with captioning below:
---
Part of the funding for this podcast is made possible by the voters of Minnesota through a grant from the Metropolitan Regional Arts Council, thanks to a legislative appropriation from the arts and cultural heritage fund.
---

---
Follow us on X (aka Twitter), Facebook, YouTube, Vimeo, Instagram, Mastodon, Threads, BlueSky and Patreon.
Please consider a tax-deductible donation to help sustain our horizontally-organized, non-profit media organization: