Minnesota Police Kill Local Hip Hop Artist After Pursuit
Richfield, MN – Brian Quinones was shot and killed by police after he exited his car with a short knife on Saturday night. Following a car pursuit across two Minneapolis suburbs, Quinones live streamed to Facebook while driving and captured audio of his death in the almost two-hour live stream.
After running several red lights and being followed by police for less than ten minutes, Quinones stopped his car, got out, and was shot to death in less than 15 seconds.
Edina and Richfield police officers can be heard in the video and police dispatch yelling for Brian to "
Drop the knife
". According to the live stream footage, police gave Quinones less than a second to comply with their command before shooting an estimated 15 bullets at him.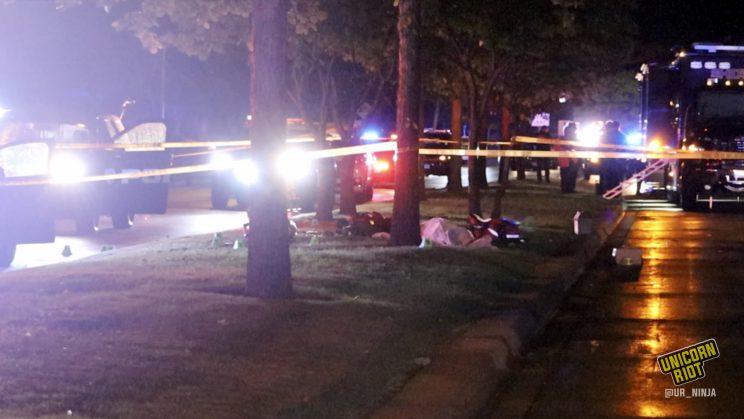 For over six hours, Quinones lifeless body laid on the median of 77th St. near 10th Ave. in Richfield, Minnesota, a southern suburb of Minneapolis. Around 4:30 AM, the Medical Examiner's Office put Brian's body on a stretcher, wrapped in a sheet and a blue tarp, and drove off.
Distraught family members of Quinones gathered at the site of the killing along with dozens of angry neighbors. Many residents of nearby apartment buildings heard the shots and immediately came to investigate.
Moms were at the scene asking where their sons were, hoping and praying it wasn't one of theirs killed. Many of Brian Quinones' family members were there throughout the rainy night consoling each other and looking on in disbelief.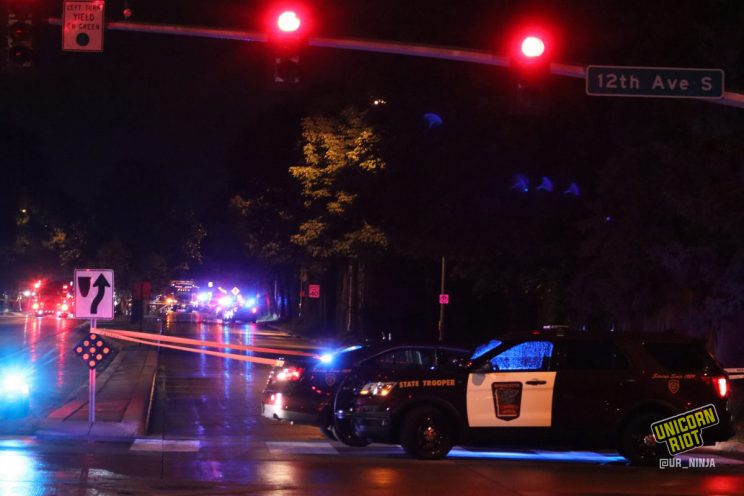 Around 100 officers from around the area flocked to the scene as calls for crowd control backup went through dispatch. As the community expressed its dismay and anger, the police formed a line behind the police tape. The main qualm from the neighborhood was the police's use of deadly force.
A large blue tarp was used by the authorities to shield the view of Quinones' body from the vantage point of the back of the apartment complex where people had gathered.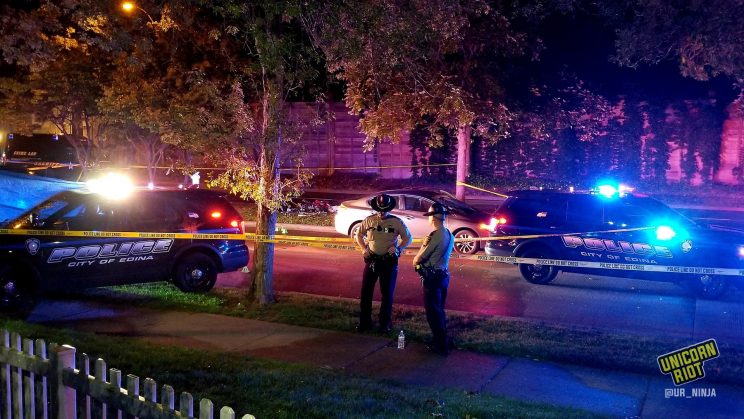 Police tape could be seen for blocks down 77th and the street was closed while the Hennepin County Sheriffs Office started their investigation of the shooting.
Officers from agencies such as the Minnesota State Patrol, Edina Police, Bloomington Police, Hennepin County Sheriffs Department, Hennepin County Crime Lab, and Hennepin County Medical Examiner's Office responded to the scene.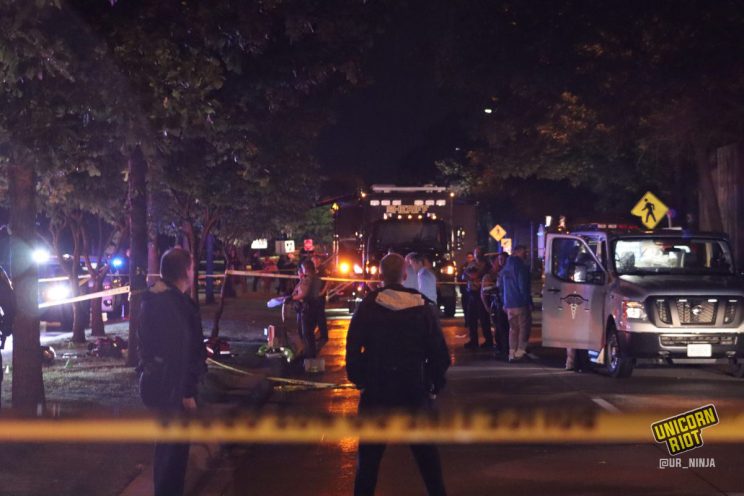 When the staff from the Medical Examiner's Office put Brian on the stretcher and into their vehicle, his family could be heard yelling to be careful with and respect his body.
Three and a half hours after the shooting, Edina Police tweeted that officers from both "Edina and Richfield Police departments" took part in Quinones' killing.
This police shooting adds to the ever-growing number of those lost to law enforcement killings. There has been over 624 uses of fatal force by police officers across the United States since the beginning of 2019.
Sixteen people have been reportedly killed by police officers in Minnesota so far in 2019, according to Communities United Against Police Brutality (the number of "sixteen" deaths is updated from our earlier version of this article which read "eight"). Of those sixteen, three killings are from suburban police forces: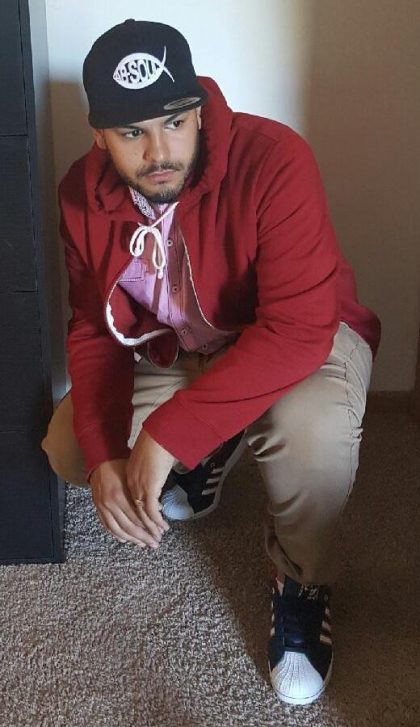 Brian Quinones was described by his family as a kind, loving person. He was Puerto Rican, a father to a 12-year-old, a barber, and an artist who also worked at General Mills and lived in the Twin Cities. Quinones went by Blessed The MC, and dropped a new album called T.I.M.E. (This Is My Everything) yesterday, the same day he died.
A candlelight vigil to honor Brian was held the next day, September 8, 2019. See the live stream below and our report here, Vigil for Police Shooting Victim Shuts Down Interstate.
---
Unicorn Riot's Coverage of the Police Killing of Brian Quinones-Rosario: