Decision Rescinded, Police Back Out of Releasing Footage of Brian Quinones' Killing
Minneapolis, MN – After initially agreeing to release footage of the police killing Brian Quinones, city officials in Edina and Richfield have reversed their decision and will not release the videos. This flip-flop comes after the Quinones family was allowed to view select portions of the dash cam video in a private meeting with the City of Edina on Wednesday.
On Thursday, both the City of Edina and Richfield stated they won't make videos public until an investigation is done.
A Friday evening emergency protest called for justice for Brian, transparency from Richfield and Edina, and for the five officers involved in killing Brian to be fired and criminally charged. Unicorn Riot covered the Minneapolis protest.
We spoke with the family of Brian Quinones two weeks ago at a Richfield City Council meeting.
Members of Brian's family and of other families whose loved ones were killed by police, including the siblings of Isak Aden, have been actively attending city council meetings, pushing city governments to release the evidence in Brian's killing. This push helped them secure their private meeting with Edina on Wednesday.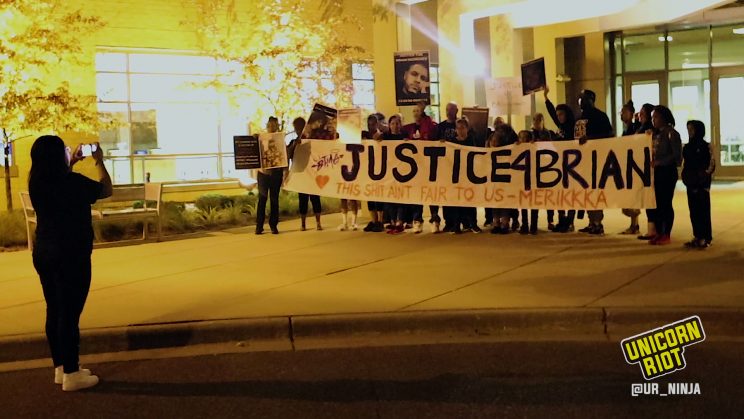 Yet, these efforts were not enough to get Richfield or Edina to provide quick transparency in this case. Both suburbs cite an ongoing investigation by the Hennepin County Sheriff as justification for withholding the videos.
This decision comes despite Richfield Lt. Drayna stating he would release the videos "in the near future" and Edina telling the Quinones family they'd be releasing the videos publicly after their viewing.
The status quo for police shootings is that all official evidence is released after the investigation is over. Recently, however, footage from two recent police killings in St. Paul (Billy Hughes and Ronald Davis) was released in less than ten days. Edina and Richfield have since chosen to stick with 'no release until the investigation is over'.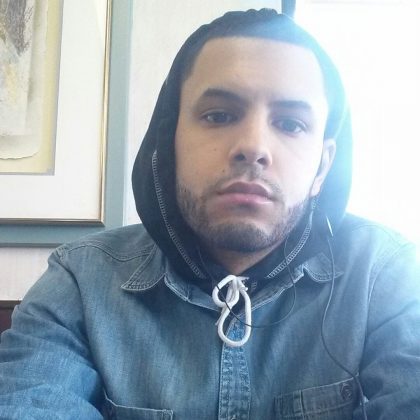 A statement released Thursday, October 24 on the website of the City of Edina, saying the City had held a private meeting "with the Quinones family and their attorneys to share some portions of video from Edina's squad cars during the Sept. 7 officer-involved shooting in Richfield." The statement continued,
"Because the City does not want to jeopardize Hennepin County's investigation, the videos will not be made public at this time. After consulting with attorneys, City of Edina staff determined the circumstances presented to them met the requirements of State Statute 13.82. Subd. 15 for allowing portions of the video to be privately viewed by the family. Other responding agencies may make different determinations based on the information they have.

Because this is an active investigation, the City of Edina cannot comment or give more specific details of the incident."
Brian Quinones was a husband and father to one 12-year-old child. He was also a budding Hip Hop artist named Blessed The MC and had released an album called T.I.M.E. (This Is My Everything) the same day he was killed, September 7.
The night of September 7, Quinones led Edina and Richfield police on a short pursuit after running red lights, stopped near 77th and Portland Ave. where he got out of his vehicle with what seemed to be a small pocket knife. Quinones streamed this encounter via Facebook live.
Quinones was confronted by police who shot at least 15 rounds at him after giving him less than one second's time to obey their command to "drop the knife."
Quinones was the sixteenth person killed by police in Minnesota in 2019.
The five officers that took part in shooting Quinones have been allowed back on duty after a short period of paid leave. Ashley Quinones, Brian's wife, questioned how the officers were able to return to work so quickly and said that she hopes to see the officers at the very least fired and charged.
Ashley, who had been with Brian since they were 14, witnessed the shooting from feet away while she was with their son. She told Unicorn Riot, "we lost everything." Ever since, Quinones has been seeking accountability for her husbands death; "He should still be alive."
The argument that Brian Quinones did not have to die is bolstered by the fact that police have various non-lethal ways to subdue and arrest persons of interest. Just last week in Little Falls, MN, police were shot at with lethal rounds yet managed to bring in the suspect without shooting back a single live round themselves.
Unicorn Riot's Coverage of the Police Killing of Brian Quinones-Rosario: