Vigil for Police Shooting Victim Shuts Down Interstate
Richfield, MN – On Sunday evening Interstate 494 was shut down by community members protesting Brian Quinones' death at the hands of police. Hundreds attended an emotional vigil at the site where Quinones was shot and killed a night earlier. Mothers, children, elders, and neighbors marched onto the interstate and took space for over half an hour. No arrests were made.

Unicorn Riot was live during the vigil and the entirety of the interstate shutdown.
Faith leaders, organizers, and community members shared emotional prayers and speeches, often through tears, during the vigil.
Many family members of other people killed by police were in attendance, providing each other solace and support. Those present included relatives of at least half a dozen police murder victims such as Map Kong, Paul Castaway, Marcus Golden, Cordale Handy, Justin Teigen, and Isak Aden.
Dozens of Quinones' family were at tonight's vigil and march, crying & consoling each other.

Niko: "This is a community that has built itself out of pain. A lot of these mothers & these family members of police victims continue to support other family members of police victims." pic.twitter.com/ACJb3Ew9wi

— Unicorn Riot (@UR_Ninja) September 9, 2019
Kimberly Handy-Jones, who lost her son Cordale Handy to a St. Paul police shooting in 2017 and has since started a foundation in his memory, spoke with the Quinones family. She traveled to the Twin Cities area all the way from Chicago to personally lend support, encouragement, and love.
While embracing Brian's 12-year-old son, Kim told him she loved him and to always tell his truths of who his father was.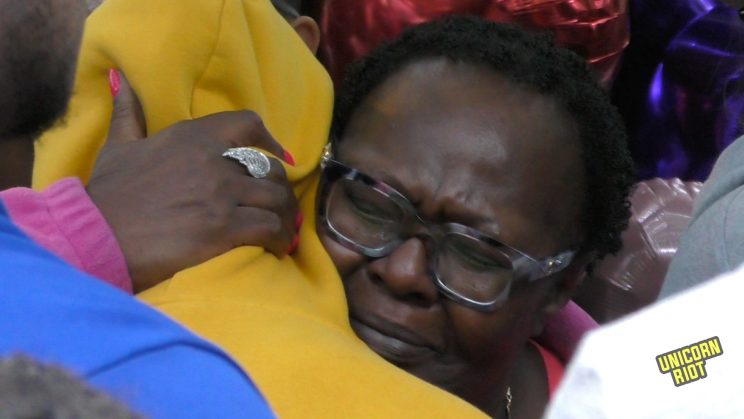 During the vigil, Nekima Levy Armstrong, professor, lawyer, and ex-President of the Minneapolis NAACP, gave four demands:
An independent investigation; "We do not trust the Hennepin County Sheriffs Office"
The immediate release of the names and professional history of the officers who killed Brian Quinones
Prompt release of video footage of the killing, to the family first
An independent inquiry "to determine whether or not the use of deadly force was justified"
Mrs. Armstrong spoke about the widely-held distrust of police investigatory bodies which overwhelmingly clear officers involved in shootings. She said "agencies that rubber-stamp the behavior of killer cops" are "not credible when it comes to investigating a police shooting case."
"We wanna know who did this. We wanna know their background and their track record, to shoot and kill somebody within 14 seconds of encountering them." — Nekima Levy Armstrong
Armstrong compared the length of time of the police interaction with Quinones, which ended with officers shooting and killing him, to the similarly brief police interactions in the shootings of Tamir Rice and Jamar Clark. She also spoke about the de-escalation strategies that police are supposed to be trained to utilize before resorting to deadly force.
She encouraged the crowd as constituents to pressure their elected representatives, including Minnesota Governor Tim Walz who "controls the Minnesota Department of Public Safety, who has authority over the police forces in Minnesota."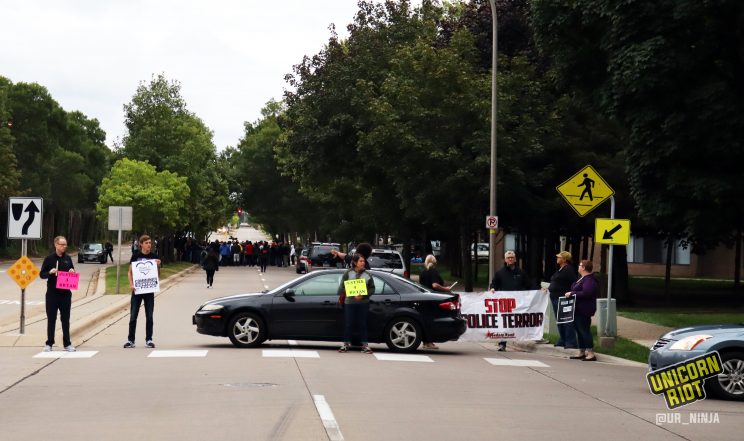 The evening of Saturday, September 7, Quinones was shot to death by Edina and Richfield police less than 15 seconds after he exited his vehicle, following a short pursuit for a traffic violation.
At 10:07 PM on Saturday night, Quinones began a livestream from his vehicle that would record the last 13 minutes of his life. He ran several red lights and led police on a short pursuit from Edina to Richfield. After he stopped his car and hopped out with a short knife on 77th Street near 10th Avenue, police fired about 15 shots at him.
The Facebook live stream has since been taken down.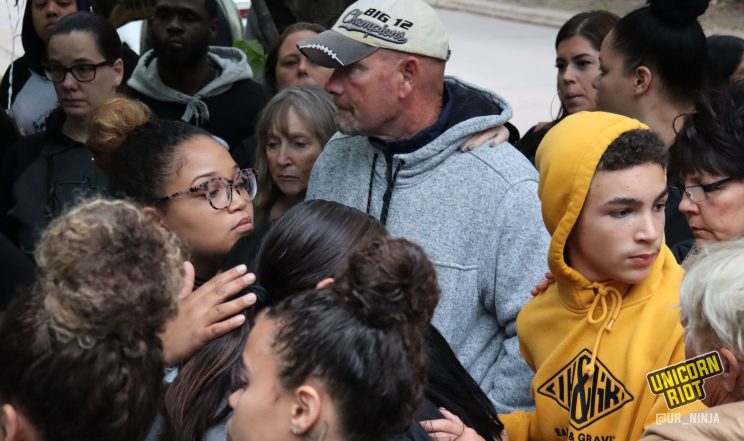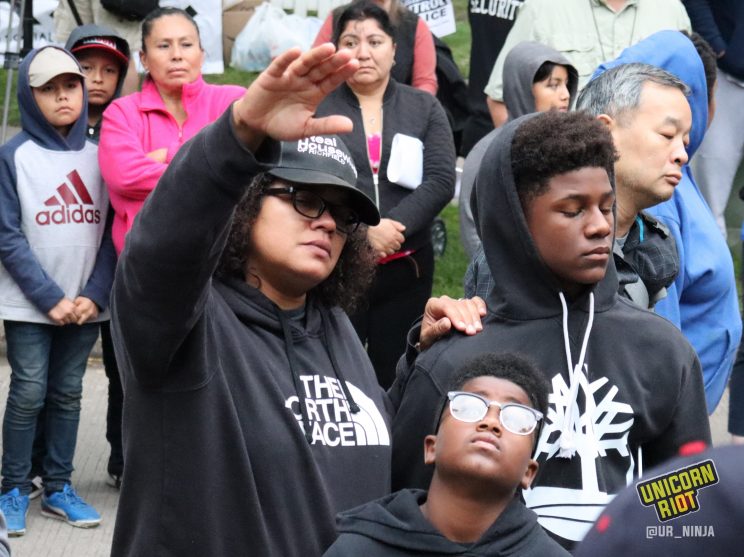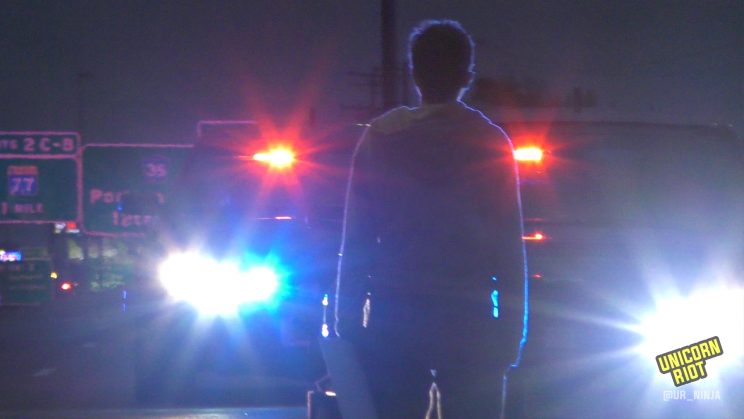 Quinones was a father, husband, and loving family member. He was a hip hop artist that went by the name Blessed The MC.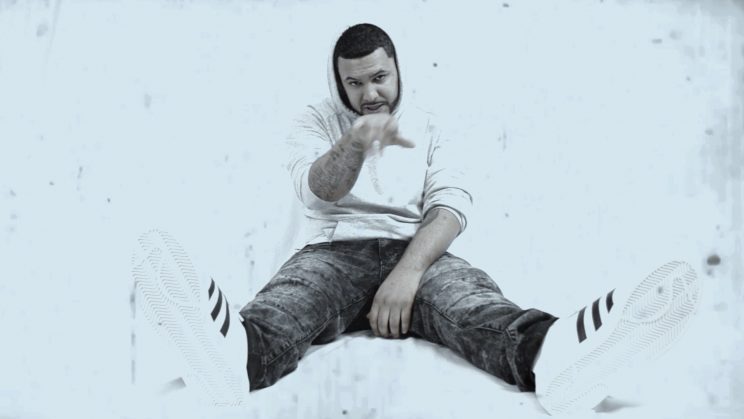 He released a new album called T.I.M.E. (This Is My Everything) on September 7, the day he died. A fundraiser has been established to help pay for Brian's funeral costs.
Unicorn Riot's Coverage of the Police Killing of Brian Quinones-Rosario: