Aerial Surveillance in Twin Cities Frustrates, Alarms Residents
When protests broke out several weeks ago in a Minneapolis, Minnesota suburb over the police killing of Daunte Wright, tensions were already high thanks to the trial of Derek Chauvin, the police officer found guilty of murdering George Floyd. State and local authorities were ready for the unrest — and so were their federal partners. Armored vehicles and soldiers from the Minnesota National Guard became a symbol of the militarized crackdown.
Other less visible federal forces were also at work. Thousands of feet overhead, Department of Homeland Security surveillance planes and helicopters circled Brooklyn Center, Minneapolis and surrounding areas, according to Air Traffic Control records and flight data. Aircraft call signs "OMAHA49," "TROY49," "TROY127," and "TROY236" have been active in the Twin Cities on a near-daily basis since the day after unarmed 20-year-old Daunte Wright was killed by former Brooklyn Center police officer Kim Potter. These call signs are associated with two AS350 helicopters and a Cessna spy plane.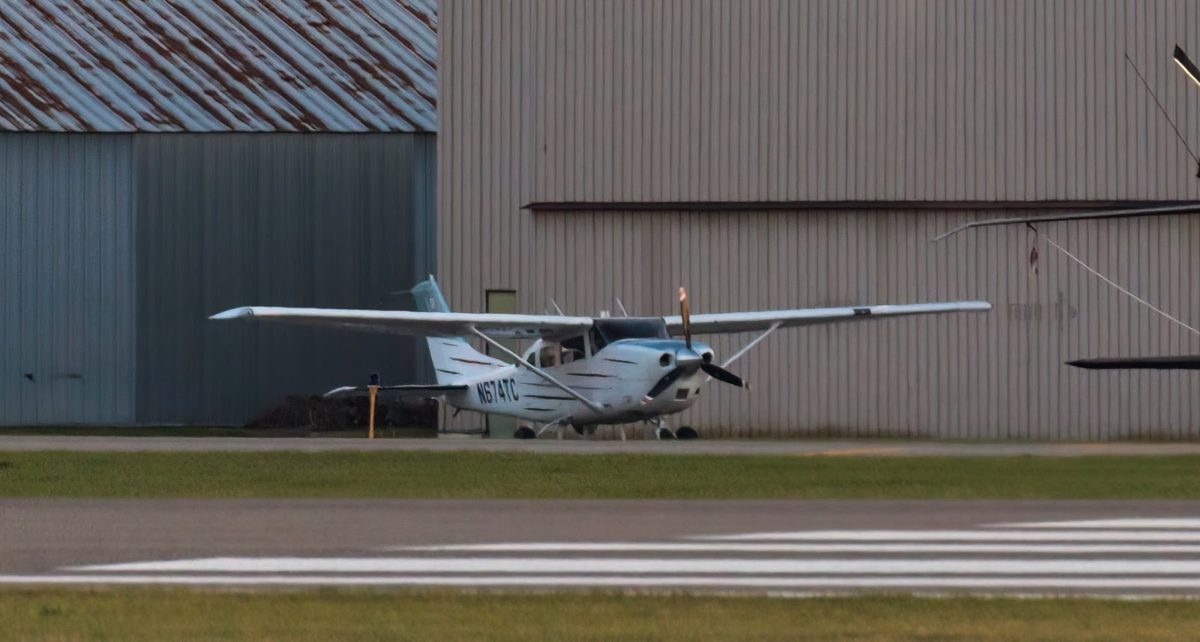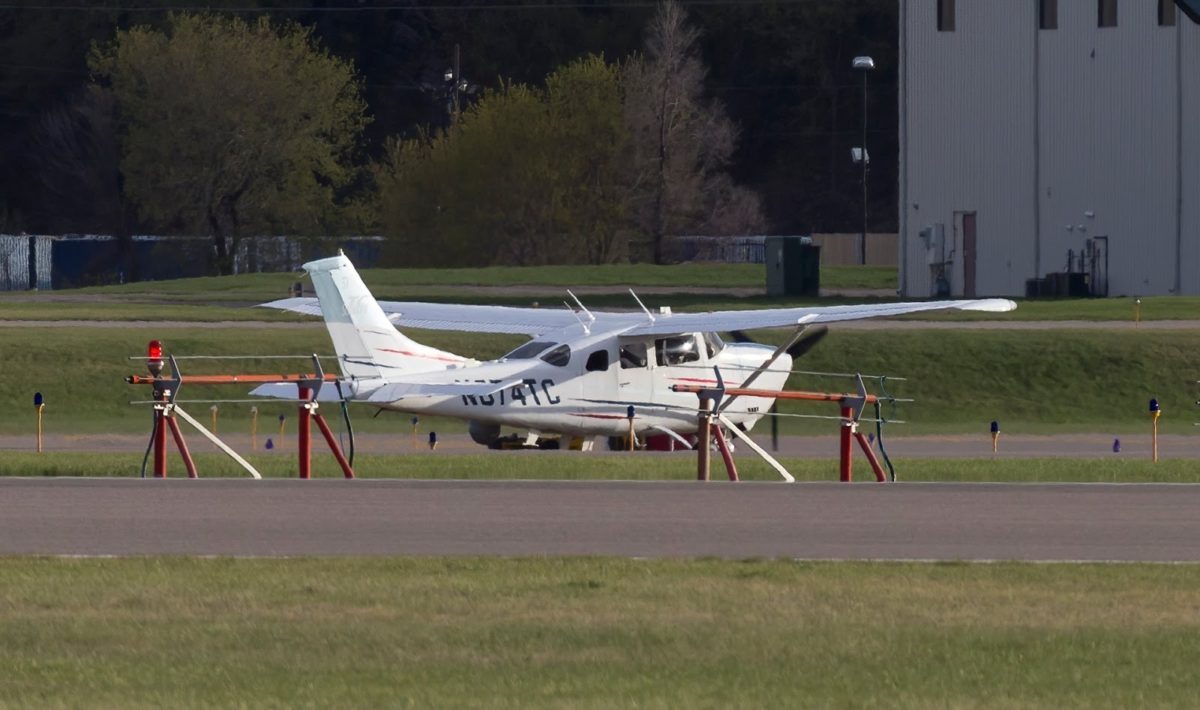 Authorities have been keeping a constant eye on the Twin Cities since protests began following the murder of George Floyd last May. On a virtually unending basis, some government agency — ranging from the Federal Bureau of Investigation to the Minnesota State Patrol — has operated surveillance flights over Minneapolis, St. Paul and surrounding areas. Even Border Patrol drones like those used for drone strikes overseas made their presence known above the unrest last year.
A review of Minnesota State Patrol flight records, including their spy plane and two helicopters, shows activity on 213 days, leaving only 31 days from April 2020 to April 2021 without State Patrol flight activity. Poor weather may have been a factor for a large number of the days in which no State Patrol flights were logged.
The number of flights would increase as tension built around events like Derek Chauvin's recent trial. The aerial surveillance is part of a broad, harsh crackdown against racial justice protests. The increase in the number of flights, especially by low-flying helicopters, have become an unwelcome presence in local residents' lives.
"These flights – both helicopters and planes – often last for hours. It's intrusive and unnerving," said Camille Gage, a Minneapolis resident.
"It's hard to concentrate while trying to work. I've been in the middle of Covid-safe, backyard gatherings when a helicopter will start circling over and over. It's incredibly disruptive."

@CamilleGage1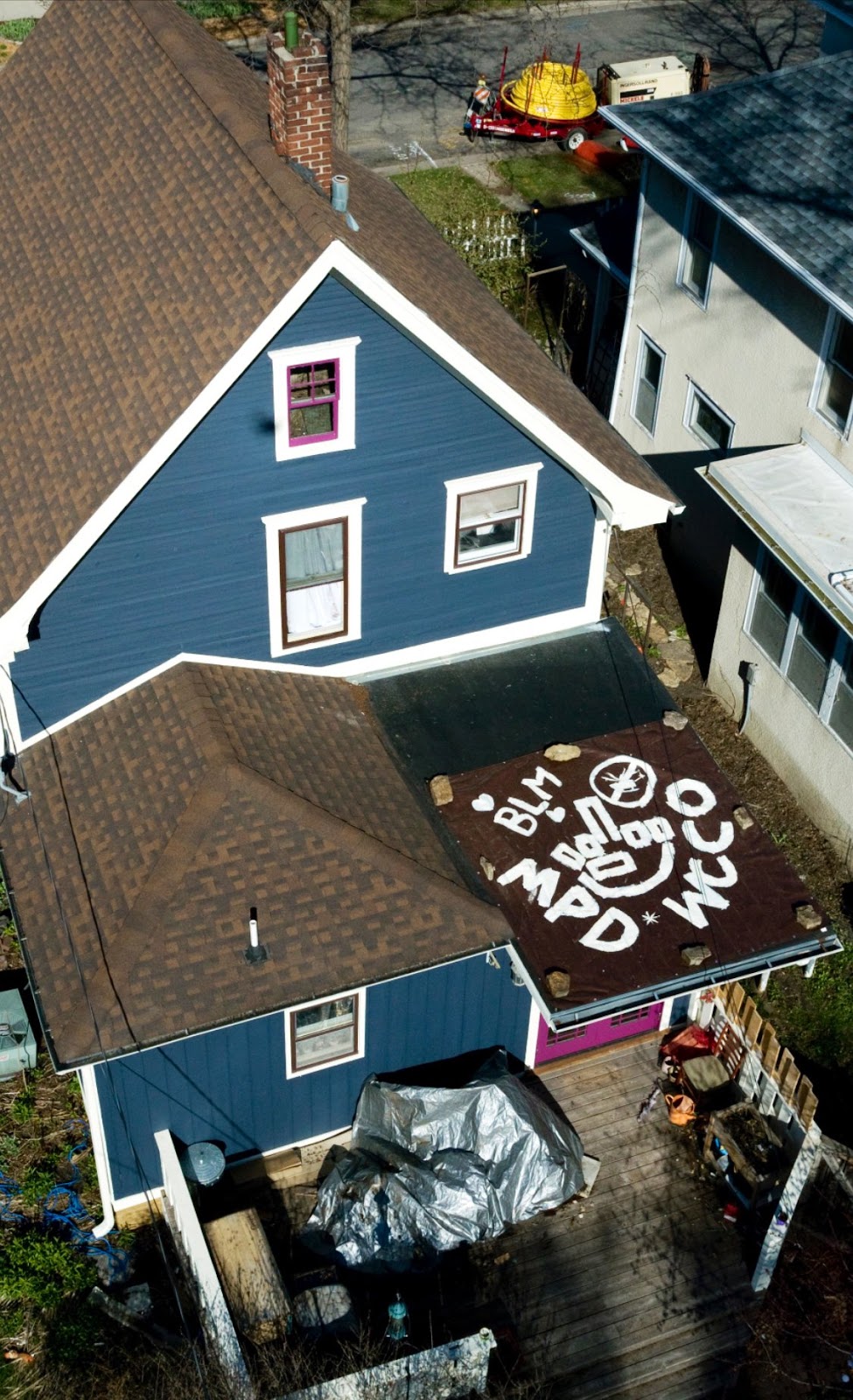 Asked for total costs associated with these flights, the State Patrol admitted to spending $137,000 on helicopter fuel, and $209,000 on maintenance for about 650 hours of flight time between April and November 2020.

Even Minnesota's Department of Natural Resources (DNR) used their aviation assets in support of law enforcement crowd control on the ground. Forestry aircraft were deployed to report the locations of fires set during the unrest last year which were relayed to UH-60 Blackhawk helicopters equipped with buckets. The DNR also flew out to Wyoming multiple times to ship in thousands of pounds of riot munitions from defense contractor Safariland during George Floyd protests in May 2020.
An email from the DNR's chief pilot outlined a max cargo capacity for their Kodiak aircraft: "Steve will be able to load 1600 pounds of cargo." The DNR's chief pilot then communicated by text on May 30, 2020 that law enforcement authorities on the ground would be reinforced by a semi truck load of cargo, as well as by a C-130 military transport aircraft and Bemidji Aviation, a charter airline.
In a report on use of National Guard spy aircraft over racial justice protests last year, the Inspector General of the U.S. Air Force said, "Minnesota State Police transmitted their helicopter images … and noted the police imagery was much better quality" than RC-26 spy planes operated by the military. This rapid advance in domestic aerial surveillance technology and deployment against protesters did not go unnoticed by politicians.
U.S. Rep. Ilhan Omar (DFL-MN5), who represents Minneapolis, said,
"No one in the 5th District should have their entire neighborhood surveilled. Period. And we know that throughout American history, surveillance has been used to intimidate and victimize communities of color. It has been clear from conversations with my constituents that aerial surveillance and disruption is a serious problem in my district—particularly South Minneapolis. My team and I have raised these concerns directly with the Minnesota Commissioner of Public Safety, the Minnesota State Patrol, the Minneapolis Chief of Police, and the Minneapolis Mayor's office. We are continuing to monitor the situation to ensure that all residents feel safe and have their civil liberties protected."

– Ilhan Omar, Congresswoman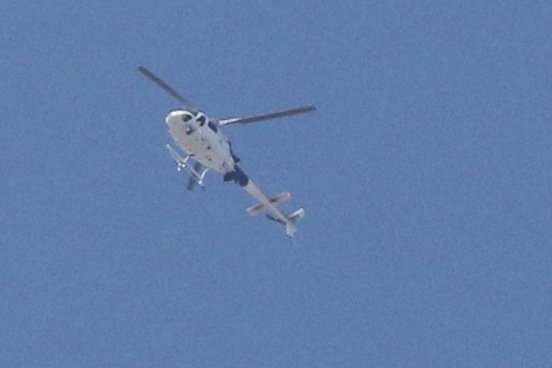 The U.S. Department of Homeland Security took advantage of unconventional landing sites for their helicopters. One Air Traffic Control transmission explained that an AS350 helicopter would be making an uncontrolled landing on the east side of the Mississippi River, in an industrial park just north of a Minneapolis Police Department (MPD) facility used as a staging area.
That facility is known as the Emergency Operations Training Facility (EOTF); the EOTF includes the Strategic Information Center (SIC). The SIC functions as a fusion center where police monitor news broadcasts, surveil social media, and coordinate their response to events like natural disasters or social unrest and protests. In 2019, Unicorn Riot exposed that the Strategic Information Center under its then-leader, MPD Lt. Jeff Rugel, was using fake social media accounts to monitor 2015 protests after Jamar Clark was killed by police in North Minneapolis. On March 31, 2021, Rugel testified during Derek Chauvin's trial about his current role leading MPD's Business Technology Unit and working with the city's surveillance camera network.
Operating helicopters in such a semi-covert fashion allowed for quick access to skies above both Brooklyn Center and Minneapolis, with a lack of housing in the area preventing residents from noticing helicopters take off and land.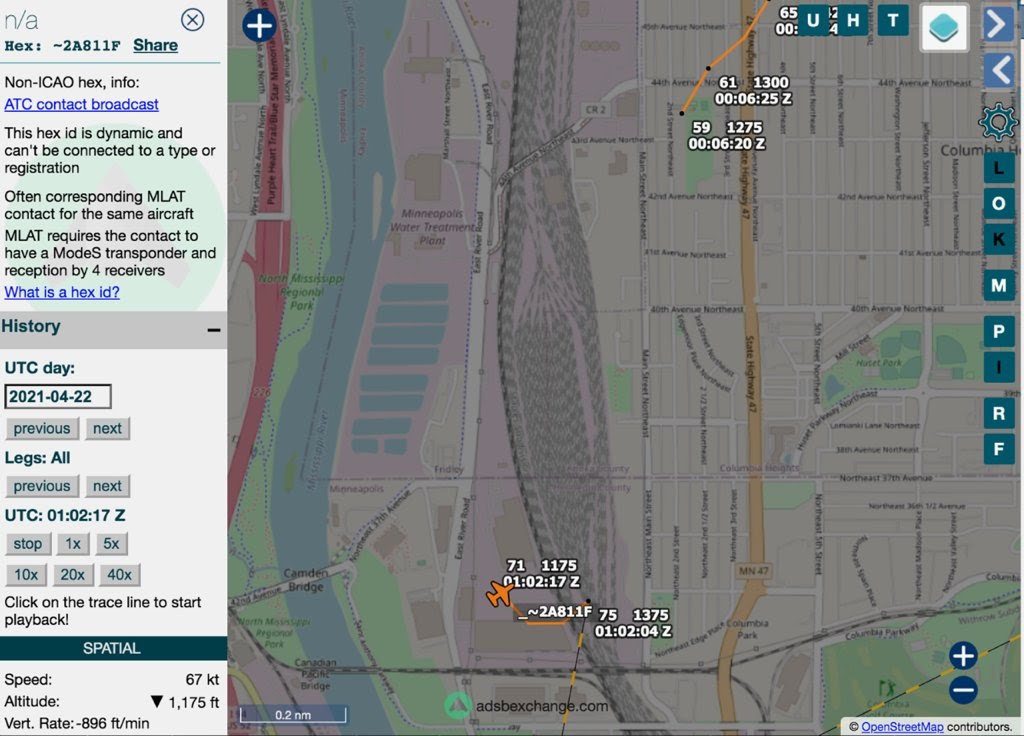 Molly Priesmeyer, a vocal opponent of these flights, explained,
"It's terrifying that this is a constant presence in our community and that there is zero oversight or accountability for any of it… While the helicopters and planes are ever present in our community, our leaders are absent. Despite calls for months for a public meeting to address our questions and concerns, Mayor Frey and the MPD have not responded. New policies can't keep up fast enough with the speed of surveillance technology. That means Minneapolis Police can use surveillance tools without any process for approval, oversight nor accountability. They can continue, unabated to infringe upon people's civil liberties and First Amendment rights to peacefully assemble and demand justice."

@mollypeonies
Asa Lory, who assisted with anaylsis of Air Traffic Control communications, said,
"It's very important to watch law enforcement activity. I still get amazed by how elaborate it all is. The activity around the Twin Cities is another example of increasing law enforcement militarization as well as attempts to keep it under wraps."

@TheAsa
The Minneapolis Police Department, Governor Tim Walz, the U.S. Department of Homeland Security and Minneapolis Mayor Jacob Frey did not respond to requests for comment. Public records requests for video and other information have been submitted to the Minnesota State Patrol; these records will be made public once obtained.
Update 18 May 2021 //
The Department of Homeland Security circled tightly over South Minneapolis neighborhoods this afternoon, May 18. Photos taken as the DHS AS350 helicopter lifted off from Holman Field (KSTP) in St. Paul confirm the Department has yet to reduce their presence in the area following the end of Operation Safety Net as some anticipated.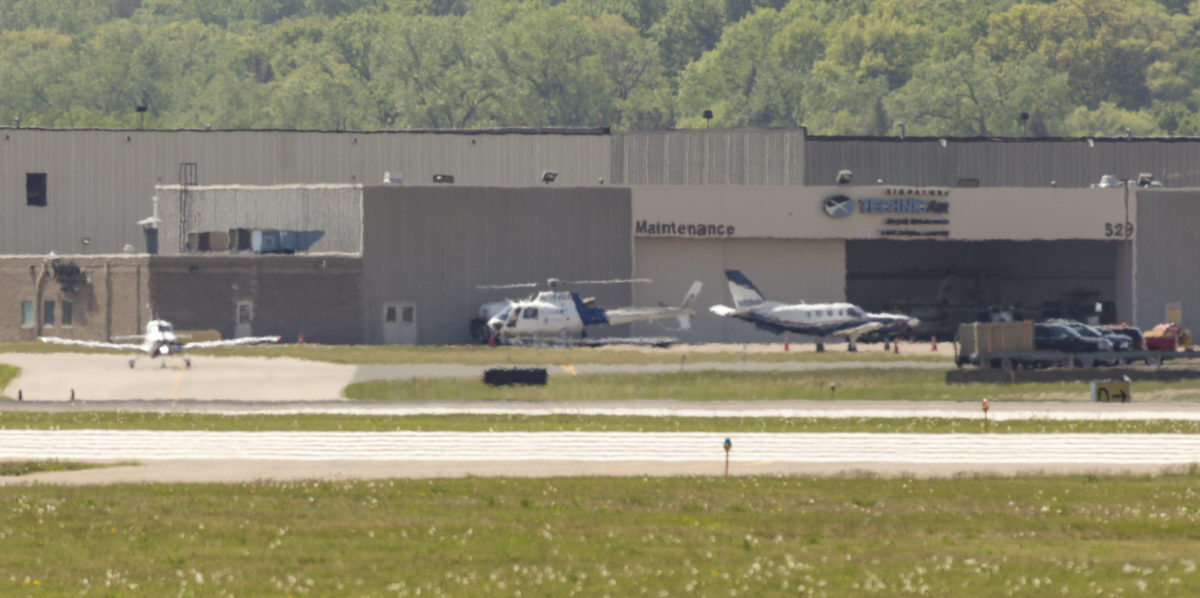 Numerous residents of South Minneapolis clearly saw the white and blue clad helicopter as it loudly entered the airspace and made the connection to Homeland Security. One such eyewitness on the ground quickly connected the (now fairly iconic) paint job of the helicopter to DHS:
These flights have been in support of police activity on the ground as has become the norm since police brutality and anti-racism protests swept the nation last year. Following the record breaking participation in those protest movements, federal and local police have dramatically increased aerial surveillance operations in cities where community-police relations are already highly strained. The flights seem to confirm that on the Department's agenda is to increase their aviation activity in and around the Twin Cities and reportedly relocate pilots and aircraft to assist that effort.
When reached for comment Mayor Frey's office declined to comment. John Elder, spokesman for the MPD explained he was, "not aware of anything [the DHS helicopter] would be doing with us."
A spokesperson with DHS said, "U.S. Customs and Border Protection (CBP) routinely supports federal, state, local, tribal, and international law enforcement agencies. In order to maintain operational security, CBP does not comment…"
Police and City of Minneapolis officials are keenly aware of the looming one-year anniversary of the murder of George Floyd by former officer Derek Chauvin and the corresponding year long occupation of the intersection in which Floyd was killed. Worrying residents and activists is the anticipation that these helicopters and other federal assets are preparing for a law enforcement raid aimed at ending the autonomy of George Floyd Square.
Freedom of Information requests have been submitted and this is obviously an on-going story. Check back for updates and stay tuned for reports examining the outcome of these and other investigations. //
Cover image via Nick Benson.
---
Follow us on X (aka Twitter), Facebook, YouTube, Vimeo, Instagram, Mastodon, Threads, BlueSky and Patreon.
Please consider a tax-deductible donation to help sustain our horizontally-organized, non-profit media organization: