Durban Warehouse Fire Leads to Chemical Leak and Criminal Investigation
On July 12, 2021, a warehouse owned by India-based agricultural chemical giant UPL Limited was set on fire near Durban, South Africa. The fire was allegedly started by arsonists, as part of a week-long insurrection which left hundreds of people dead, thousands arrested and billions of dollars in economic damage. This warehouse was located in "Cornubia City," a "special economic zone" (SEZ) some 10km (6 miles) north of Durban's city center, bordering the affluent suburbs of Umhlanga and an informal settlement known as Blackburn.
It was later revealed that the warehouse contained some 5 thousand tons of various herbicides, insecticides and fungicides, some of which included fatal neurotoxins and suspected carcinogens. The fire would go on to burn for 10 days straight before it could finally be put down. The air and water pollution caused by the fire led the government to close all affected beaches including large parts of the Umhlanga Nature Reserve.
Firefighters found themselves ill-prepared to deal with the raging chemical fire, in large part due to UPL's failure to properly inform the firefighters and surrounding community about the highly dangerous chemicals contained within the warehouse.
Furthermore, firefighters were not supplied with the recommended person protective equipment (PPE) needed to filter the highly toxic chemical fumes. As a result, they were instructed by the eThekwini Municipality (Durban) to undergo a "occupational health assessment just to ensure the fireman haven't been impacted on." Although no firefighters have reported ill-symptoms to date, experts warn that symptoms for some people can take years to manifest.
UPL claims that it sent out a warning to the "general Cornubia/Umhlanga community" on the first day of the fire; however, the distribution of that list appeared to be limited as many residents said they never received it. That message also avoided disclosing exactly how much and what kinds of chemicals were in the warehouse, simply advising residents to "remain inside if they're in the area of the smoke cloud" and to "to cover their eyes and nose by wearing an ordinary mask and glasses over their eyes."
As the fire burned, many local residents of the nearby Blackburn Village, Izinga, Umhlanga, Mount Edgecombe, Prestondale and Phoenix communities reported smelling a very strong 'sulfur' like smell. Some would later develop strong adverse reactions to the chemical fumes reporting such symptoms as nausea, vomiting, rash etc.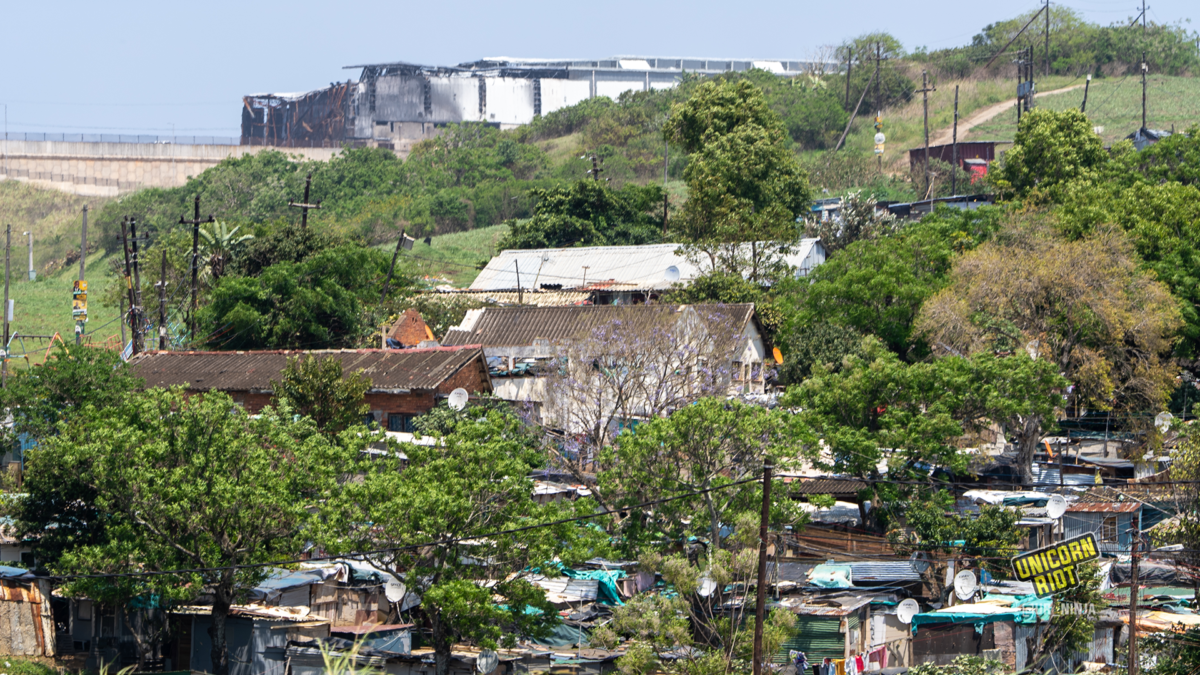 Chemical Runoff Spills into Local River
When fighting chemical fires, UPL's own safety data sheet explicitly states: "Do not use direct jet of water. Avoid water coming in contact with the product. Contain water used for firefighting for later disposal. Avoid the accumulation of polluted run-off from the site."
This is exactly what happened as "excess water from the fire operations overwhelmed the containment system and escaped into the environment." This toxic chemical runoff would end up seeping into the soil around the warehouse as well as the nearby Ohlanga River which flows eastward, into Umhlanga Lagoon Nature Reserve and the Indian Ocean.
UPL provided these data sheets to the fire firefighters but the sheets only mentioned three out of the hundreds of highly toxic chemicals later discovered to be inside the warehouse. Fire chief, Bheki Hadebe pointed out that this lack of information effected their overall approach to dealing with the fire stating, "If they [UPL] had declared all the chemicals in the warehouse, we might have taken a different approach, in terms of the strategy."
In the immediate aftermath of the disaster, UPL continued to downplay the severity the incident while refusing to release a full inventory of the chemicals stored in the warehouse at the time of the fire. They stated that they had consulted with their paid expert, Dr. Gerhard Verdoorn, who told them:
"There is a minimal risk of any long-terms effects to the health of people exposed to smoke from the warehouse. However, exposure in the short term to some of the chemicals contained in the crop solution products may result in dermal, eye and respiratory irritation."

UPL Press Statement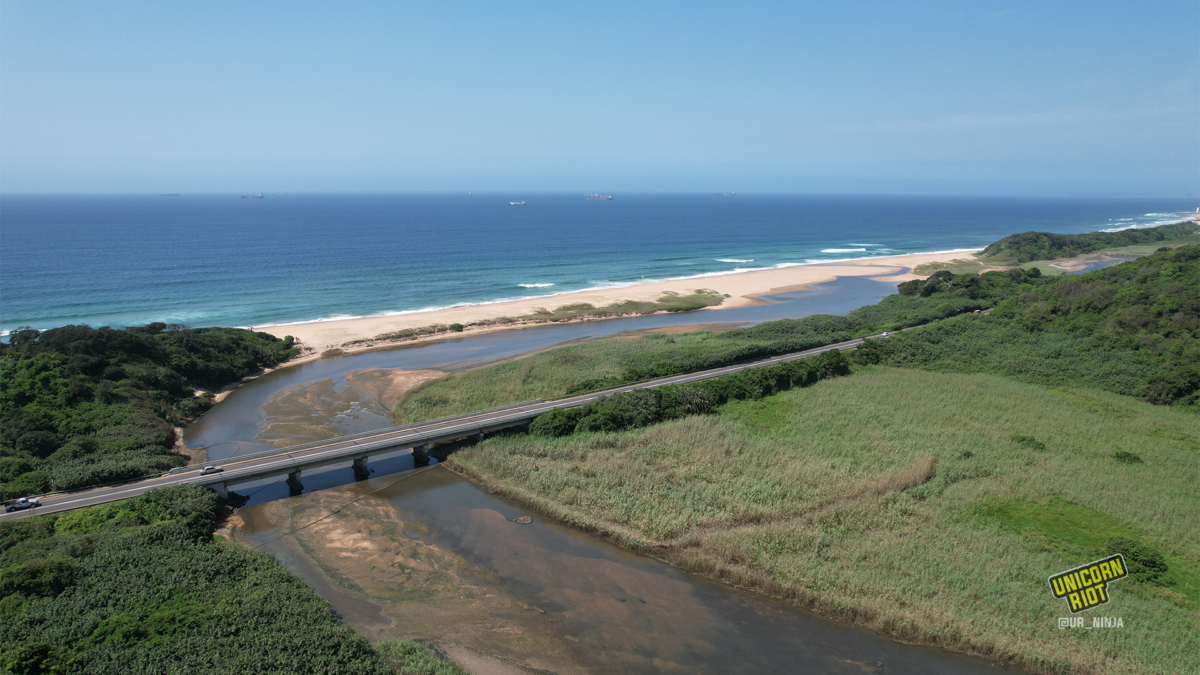 Both UPL and the local eThekwini municipality proceeded to hire their own experts and clean-up teams to collect samples and coordinate separate clean-up efforts. Despite public pressure on the company to release the full inventory of what was stored in the warehouse, UPL refused to so. Three weeks would pass before the company finally provided that list to local government, which was then leaked to the public via the amaBhungane Center for Investigative Journalism.
The leaked list shows that over 700 chemical products or approximately 2.5 million litres of pesticides and another 3.8 million kgs in solid form was stored inside UPL's Cornubia warehouse at the time of the fire. This included several dangerous chemicals which are banned in other countries but not in South Africa.
Soil and water samples collected two weeks after the fire revealed "extremely high concentrations" of pesticides and arsenic. This includes numerous suspected carcinogens like chloroform and naphthalene as well as a chemical called 1,2,4-trimethylbenzene which is classified as being "toxic to aquatic life with long lasting effects." True to its word, these chemicals have had an devastating effect on local aquatic life resulting in more than 3 tons of dead fish being removed from the Ohlanga River and surrounding beaches to date.
Public anger and pressure against UPL would only increase after it was discovered that UPL did not have the legal clearance to store some of the highly dangerous chemicals at its Cornubia warehouse. As a result an ongoing criminal investigation was been opened which is headed by South Africa's Environmental Management Inspectorate (EMI) otherwise known as the "Green Scorpions."
Although no civil cases have been lodged against UPL to date, affected workers and residents are considering legal action as a way to recoup some of the money lost due to the beach closures along with other health-related costs. Local environmentalist groups have also cranked up the pressure against UPL. The South Durban Community Environmental Alliance (SDCEA) has initiated several protests against UPL, demanding the company provide more internal documents about its Cornubia warehouse to the public. The alliance also seeks to have the "polluter pays" principle applied to UPL to assist local residents who have been severely impacted by the disaster.
"A disaster fund must be set in motion and the company must be held responsible to set aside money in case of damages of this nature because this is gonna take years, but critically, the immediate need is that there has been no clinics and no health medication provided to the local people who have been effected."

Desmond D'Sa, Coordinator for South Durban Community Environmental Alliance
UPL's Infamous Record Back Home
This would not be the first time that UPL has been under public scrutiny for mass pollution and disregarding local regulations. Back in February of this year, one of its chemical plants in the Indian state of Gujarat exploded killing 3 workers and injuring dozens. UPL was taken to court over the incident and just last month the Supreme Court of New Delhi fined the company ₹ 10 crores ($1.3M) for "operating a major plant for decades without valid environmental authorization."
In that very same state, back in 1995, a UPL chemical plant in the city of Vapi, also came under scrutiny. Otherwise known as the "City of Chemicals," Vapi is a city with a notorious reputation for being one of the most polluted areas in the world. Numerous chemical companies including UPL have set up shop in Vapi, taking advantage of the general lack of local regulatory enforcement.
Indian journalist Shailendra Yashwant "wrote about the high levels of pollution and poor handling of untreated waste in the chemical industrial units at Vapi and how toxic waste was dumped into the river Daman Ganga."
For their efforts, Yashwant along with editors and publishers of the article were immediately hit with a defamation lawsuit filed by UPL. That lawsuit would drag on for 22 years before the court finally acquitted the journalists of all charges on August 4, 2018.
"The said article in good faith conveys for the public good a caution on the adverse environmental impacts by the import of such obsolete technology and its operation in the country."

KG Paldewar, Mumbai Metropolitan Magistrate
---
How Was a Chemical Warehouse Allowed to be Here?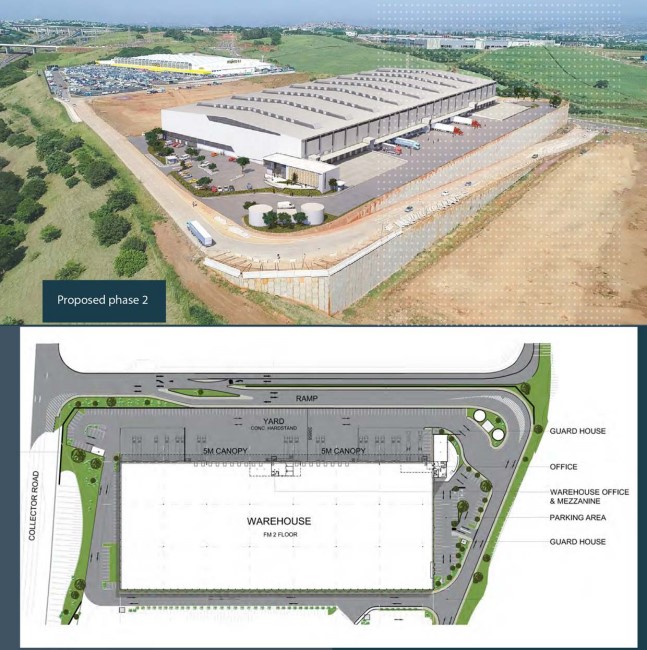 UPL insisted on building in this location despite the fact that the warehouse was located in close proximity to residential areas, a school and local water sources, This may have been due to the fact that the warehouse was built within a 'Special Economic Zone' (SEZ) known as "Cornubia city."
SEZ's are defined as areas where "business and trade laws are different from the rest of the country." In order to attract corporate investment governments will often lower corporate tax rates or cut back/eliminate certain labor and environmental regulations within these zones.
Strategically positioned halfway between King Shaka International Airport and Durban, Cornubia first broke ground back in 2012 as a "partnership between the eThekwini Metropolitan Municipality and Tongaat Hulett."
Tongaat Hulett is a South African multi-billion dollar agricultural company which focuses on sugarcane and maize production. As majority land owner in the area, Tungaat Hulett has allowed the government to construct brand new mixed-income housing units on land it owns close to the airport in exchange for designating the new area as an SEZ.
This makes Cornubia especially valuable real-estate for corporations looking to get around local tax and environmental regulations. Tongaat Hulett proceeded to sell several parcels of this land to private developers, including the new UPL warehouse site to a real estate company called 'Fortress REIT Limited' on November 1, 2016. Fortress then leased this land out to UPL back in December of 2020 some 4 months before the warehouse officially opened.
UPL's Cornubia warehouse was also built as part of a joint government/privately funded 'fast track' investment program worth an estimated R340 billion ($23B) in total. The investment program was announced by President Cyril Ramaphosa back in October 2020 in response to the economic recession caused by ongoing coronavirus lockdown measures. In his speech the President explained:
"The next six months will also see the fast-tracking of implementation of gazetted strategic infrastructure projects through the approval of credit enhancing instruments, the provision of bulk infrastructure, and the speedy processing of water-use licences, environmental-impact assessments and township establishment."

Cyril Ramaphosa, South African President
Despite the government's own effort to assist UPL by 'fast tracking' the regulatory process the company would still fail to do the required environmental impact assessment (EIA). The company now finds itself in the middle of a government investigation where one of the central questions may come down to just exactly how these regulations were to be 'fast tracked'.
---
What Happens Now?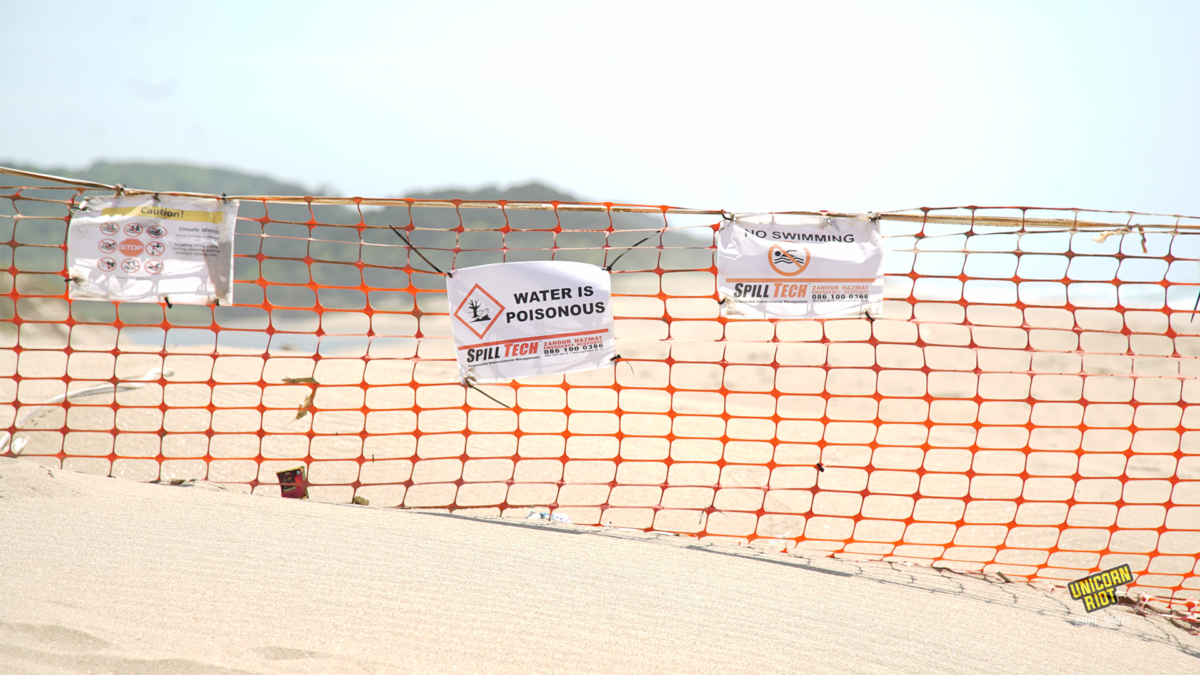 Having sustained tremendous damage to its finances and public reputation, UPL has continued its attempts to downplay and contain the crisis. Only two months after the fire, on September 23 the company announced that its "experts give all clear for beaches to open."
On the very same day, the eThekwini Municipality announced that it was closing more local beaches due to an unrelated sewage pipe leak which led to high levels of E-coli being detected around Durban's central beaches. These leaks are not rare as the city has struggled for years to properly maintain its public infrastructure.
For this leak, the municipality claims that three of its water pumps were "vandalized," causing an unspecified amount of raw sewage to leak into the ocean. Just this week it was announced that the damaged pumps had been repaired and that beaches affected by this E-coli leak we're now 'safe'. The Municipality would also reiterate that beaches still believed to be affected by the UPL leak, north of Durban's 'blue lagoon' would remain closed.
On October 20, UPL sent a letter to the municipality expressing frustration over why these beaches remained closed. The municipality countered with it's own statement on October 21 describing UPL's assessment as: "irresponsbile in light of the toxic chemicals that had entered tributaries and the oHlanga river, the Umhlanda estuary and the sea." The government would go on to reiterate that these affected areas remain closed until independent peer review studies showed that beaches were safe enough to open back up.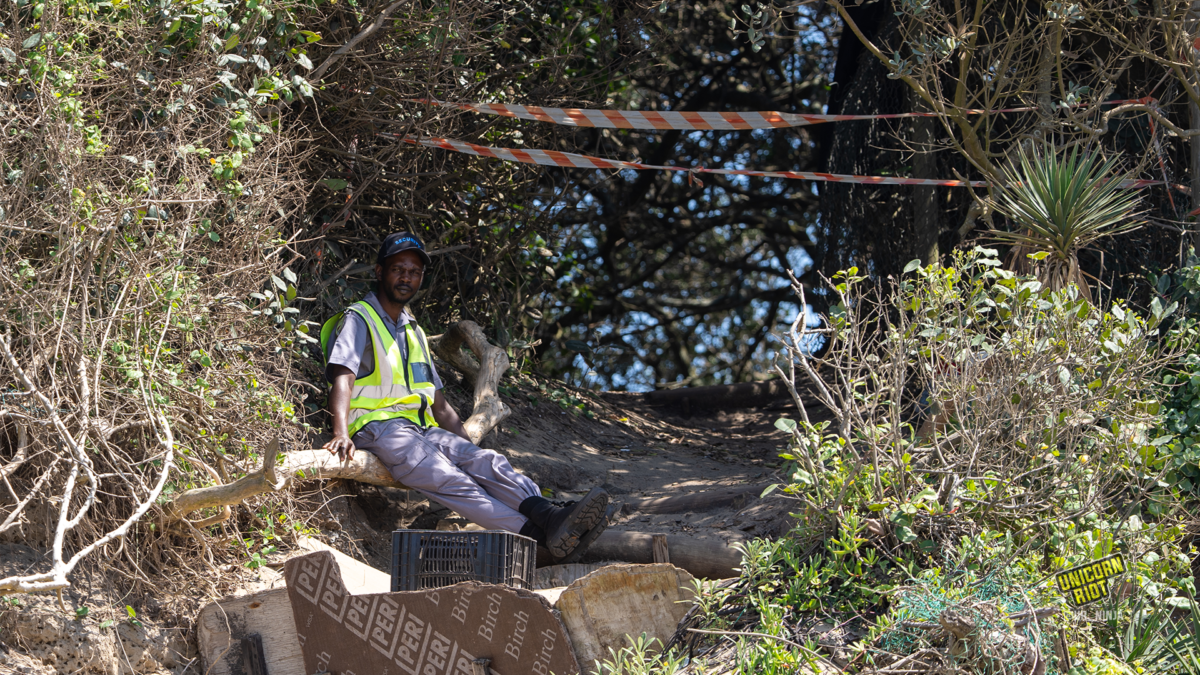 Having failed to achieve a quick and easy PR solution, UPL has now retreated to a defensive posture invoking their legal 'right to silence' and 'right against self-incrimination' in response to several Public Access to Information Act (PAIA) requests. These requests have been filed by UPL Cornubia Fire Civil Society Action Group, an umbrella group of concerned residents, academics and researchers who are dedicated towards finding, disseminating and sharing information relating to the disaster. The group has since made multiple requests for internal documents relating to the company's regulatory compliance and safety measures, all of which have been rejected by UPL.
Furthermore, on October 23, KwaZulu-Natal MEC for Economic Development, Tourism and Environmental Affairs (Edtea), Ravi Pillay, established the Cornubia Multi-Stakeholder Forum as way to "disseminate crucial information between the company and concerned citizens."
Forestry, Fisheries and Environment Minister Barbara Creecy had also asked UPL to fund the establishment and operations of the forum. Once again UPL has rejected these requests, stating that they would not be participating in this forum due to what it calls the "overly broad mandate that was proposed for the forum and the extensive powers accorded to it."
Regardless of what may or may not happen in the courts, the consequences of this leak will likely hang over affected communities for years if not decades to come. The disaster has also led to a community-based push for more environmental protections and sustainability. Time will only tell if that momentum can be sustained and lead to real progress in protecting South Africa's rich and constantly endangered environment. In the meantime, affected residents continue their demand for environmental justice in the hopes of preventing yet another environmental disaster.
[EDIT 11.01.21] 'Ohlanga' river was where polluted run-off leaked into not the 'Umdloti' River as previously written. Also, 'Choppertown' refers to an area further north of Blackburn
---
Please consider a tax-deductible donation to help sustain our horizontally-organized, non-profit media organization:

Follow us on X (aka Twitter), Facebook, YouTube, Vimeo, Instagram, Mastodon, Threads, BlueSky and Patreon.
Unicorn Riot's South Africa Coverage: