#FeesMustFall – South Africa's Student Movement for Free Education
Durban, South Africa – Beginning in October of 2015, South Africa's #FeesMustFall movement has gone on to send shockwaves through a country struggling with the ever persistent issues of shrinking public budgets, mass unemployment and poverty. As a result, almost every year since, tens of thousands of students take to the streets to demand the right to free education.
This year is no different as tensions have once again ignited between students and public universities around the nation, over the ever-increasing issue of rising tuition fees and the thousands of youth who are denied a proper education.
Origins of the 'Fees Must Fall' Movement
Though Fees Must Fall originally appeared back in April 2015, mass protests against excessive student tuition fees and debt in South Africa are not a new phenomenon, as these protests have been on a steady rise ever since the country's official transition to democracy in 1994. More recently this movement's initial inspiration can be traced back to "Rhodes Must Fall," an anti-colonial student movement which began some six months before the inception of Fees Must Fall at the University of Cape Town (UCT).
The Rhodes Must Fall movement appeared back in March of 2015 at UCT as a simple singular demand: to remove the UCT's infamous statue of British Imperialist and white-supremacist, Cecil Rhodes. Through a campaign of coordinated direct action, that demand was ultimately successful and the statue was removed from the UCT campus a month later on April 2016.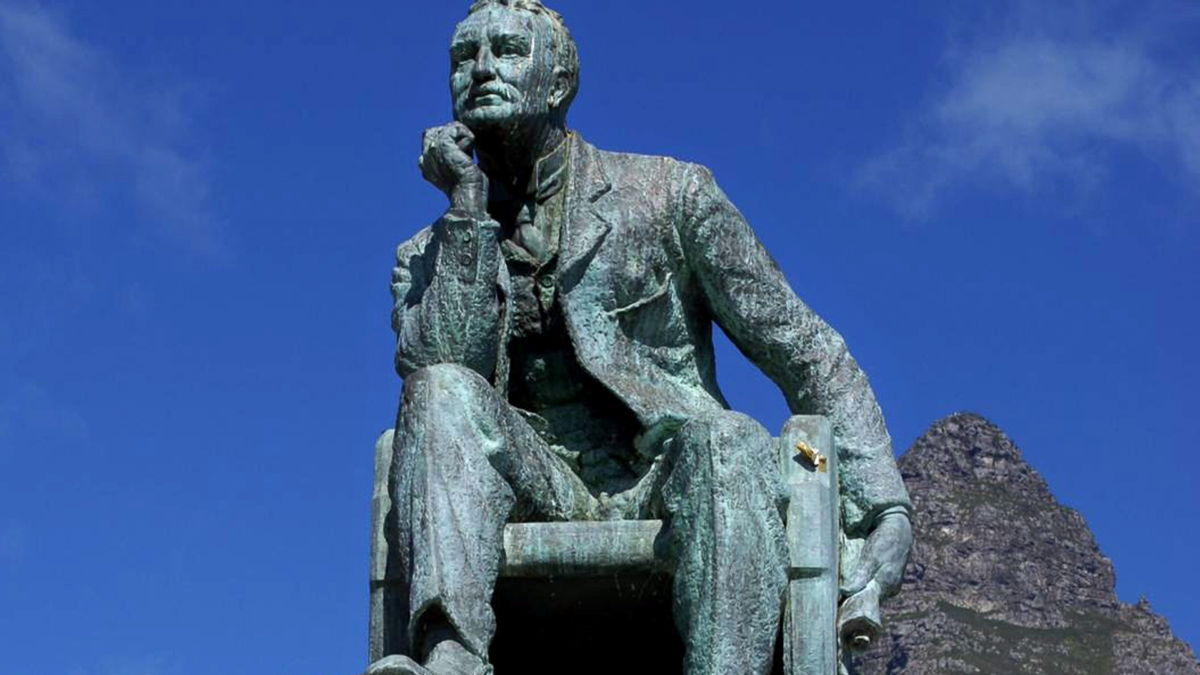 The successful employment of direct action would go on to inspire other student groups across the country to begin organizing their own demonstrations, calling for the wholesale decolonization of the educational system. It would even go on to inspire similar decolonization efforts at other prestigious universities around the world including Harvard Law School and Oxford.
Six months later, students at Johannesburg's University of Witwatersrand would follow this example by launching an arguably even more ambitious student-led campaign — securing free education for all.
Originally founded in 1896 in the city of Kimberley as the South African School of Mines, the University of Witwatersrand, (otherwise known as 'Wits') is South Africa's third oldest university institution. Along with UCT, it is generally recognized to be the top university on the continent of Africa and consistently ranks as one of the world's most prestigious. Wits University also has a long and rich history of political activism dating all the way back to resistance against the government's adoption of racist Apartheid laws in 1948.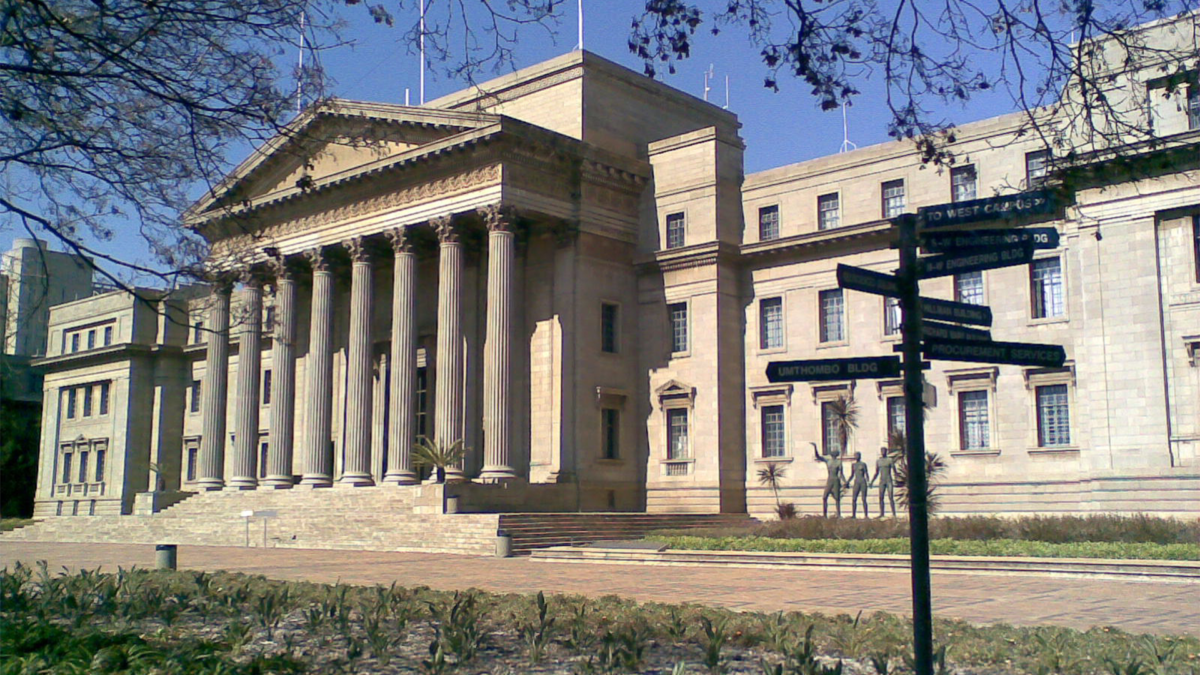 Fast forward to 2015 and Wits once again became the sight of a massive socio-economic struggle. The 2015 Wits protests began after the university announced that tuition fees would be increasing by 10.5%. The justification for these increases revolved around rising rates of inflation, salary increases for staff as well as the drop in value of the South Africa Rand against the U.S. Dollar.
Protesters countered that these financial burdens should not be passed on to the students, as many of them were already struggling to pay their bills even before the planned increases. Some also pointed the finger at institutional corruption and overall general mismanagement of public funds as playing a major role for the public sector's budgetary issues.
Following the announcement of tuition hikes, a coordinated sit-in and lockdown was initiated by Wits University students, staff and supporters on October 15, 2015. These protests were initially successful as just two days later Wits agreed to suspend the fee increases and negotiate with the protesters.
In the following days, other students throughout the country began organizing their own protests issuing the same demand to cut tuition fees. While numbers are hard to come by, its estimated that tens of thousands of students participated in the protests around the country making the 2015 fees must fall protests the largest student led rebellion in the country since the historic 1976 Soweto uprising.
The widespread economic disruption caused by these protests was at the time estimated to be around R800BN or roughly $59M. As a result, then-President Jacob Zuma would announce in October of that year that there would be no tuition fee increases for the following 2016 academic year.
---
Government Strikes Back: Protests Resume
While at the time, Zuma's announcement represented a major victory for the movement, it would not last. In the following year, the Council on Higher Education stated that 0% fee increases were "unsustainable" and recommended that government immediately reinstate the fee hikes.
Despite these recommendations, top government officials would continue to state that fee increases were not on the table, yet some student protesters had already predicted that government was on the cusp of reversing its decision. As a result, the Fees Must Fall movement would see a resurgence as protest action would resume in Aug. 2016. One month later, Minister of Higher Education, Blade Nzimande confirmed that university fees would indeed be increasing for the year 2017, with the caveat that these increases would be capped at 8% this time instead of the previous 10%.
Following this announcement, the protesters response was swift and immediate as yet another demonstration was organized to take place in front of Wits University's iconic "Great Hall." Those demonstrators were met by a heavy contingent of riot police who blocked the protesters from entering the area, ultimately leading to violent clashes which resulted in at least two injured and 11 arrested.
On Oct. 20, 2016, one student was killed and six injured at a protest against the Tshwana University of Technology (TUT) after a motorist plowed into them. The deceased was later confirmed to be 23-year-old Benjamin Lesidi Phela, a student protest leader who was also a member of the university's student representative council (SRC).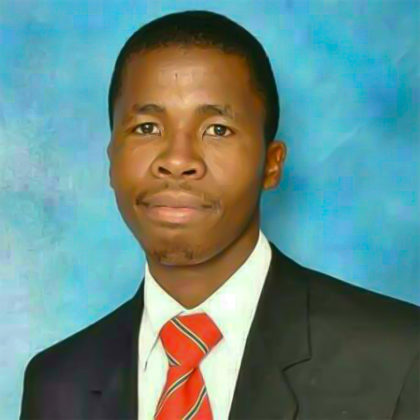 The university would later issue a statement claiming the motorist "lost control" of the vehicle and that police investigation was underway to look into the incident. Eyewitness accounts contradict these statements claiming the motorist was in control of the vehicle the entire time. Police would later reveal that the driver had been charged with "culpable homicide" and that they had filed a case of malicious damage to property after protesters allegedly pelted their car and house with rocks. The driver's name was never released to the public and no one has been prosecuted in Phela's death to date.
While the 2016 revival of Fees Must Fall would see participation from students at the University of Pretoria, University of the Free State, UCT and Wits, among others, the comparative turnout was much lower than it had been the previous year. Many blamed this on increasing internal divisions within the movement. Some also pointed out the increased levels of police violence and the alleged infiltration of the movement by state actors as having a chilling effect on the movement. As a result, in 2017 the tuition hike proposals would go on to be successfully enacted, delivering a tremendous blow to the movement's momentum.
---
Current State of Affairs
Despite the steady decline of Fees Must Fall over the past few years, the memory of the initial 2015 protests remain strong in the hearts and minds of many of the country's youth. To date, every year around March-April, protests continue to flare up at South Africa's various public universities. This is generally in response to sudden announcements at the beginning of the year by public universities that hundreds of thousands nationwide wont be able to initiate or resume their studies for the new school year due to student debt and ongoing budgetary issues.
The same pattern occurred again this year at Wits University when the administration announced that some 14,000 students wouldn't be unable to register for the 2023 school year due to outstanding debts. In response, Wits University's Student Representative Council (SRC), the student wing of Economic Freedom Fighters (EFF) and elements of the National Education, Health and Allied Workers' Union (NEHAWU) joined forces to lead protest actions at Wits Great Hall campus on March 3, 2023.
Yet again, violent clashes broke out when university security and police were deployed to violently keep students out of the Great Hall interior.
Members of the media were also forcibly removed from the public area by campus security guards, who were reportedly acting on orders issued by Wits management and were concerned that the media presence was "instigating and fueling" the protests.
Security officers at Wits university allegedly manhandled members of the media on Friday after barring them from entering the campus to report on the student protest. Nomshado Lubisi from Media Monitoring Africa weighs in.

Watch: https://t.co/cuZ7KZyf4q#Newzroom405 pic.twitter.com/mVBGLmaIwB

— Newzroom Afrika (@Newzroom405) March 4, 2023
In the aftermath of the protests, Wits University would engage in yet another round of negotiations with the SRC to discuss the students demands while simultaneously filing a lawsuit against them. The university would go on to agree to several demands, except one key demand that would allow those that owe the university less than R150,000 ($8,000) to continue their studies.
As negotiations at Wits faltered, follow up actions would take place on March 5, where Wits students conducted a nighttime march to vice-chancellor, Zeblon Vilakazi's home. Some even camped outside of his home in order to draw attention to the thousands of houseless students throughout the country, many of whom have resorted to sleeping on campus.
JUST IN : Homeless students in need of accommodation have decided to peacefully sleep outside the Vice Chancellor's house in a bid to demonstrate the state of hopelessness and how dire the situation is. pic.twitter.com/hGkguginuz

— Wits SRC101 (@Wits_SRC) March 5, 2023
To date, negotiations between Wits University and its SRC continue even as the university served an ongoing suspension notice against SRC president Aphiwe Mnyamana for his alleged role in leading "violent protests" on campus.
Though protests actions at Wits have since died down, on March 10, 2023, students from UCT joined in the action launching their own protest against rising fees. This happened despite UCT labelling said protests as "unlawful" due to a court ruling passed by the Western Cape high court in Feb. 2023.
---
Future Outlook
Long ago, the ruling party ANC helped craft a document known as the "Freedom Charter," a manifesto and set of core principles which bluntly stated that "Education shall be free, compulsory, universal and equal for all children." Almost 30 years has passed since the racist Apartheid system fell and the ANC took power, yet this core demand among many others in the charter have yet to be fulfilled.
For many years, activists have been vocal in their opposition to the continued commercialization of education because it increasingly benefits the most economically and racially privileged classes. While the current authorities continue to claim that there simply isn't enough money available to forgive student loan debt let alone offer free education for all, others have countered that the resources are there and that the primary issue is in how those resources are managed and distributed.
A 2021 study conducted by Stellenbosch University showed that between 2014-2019 South Africa had lost an estimated R1.5 trillion or roughly $13 billion annually to government corruption. Furthermore, a feasibility study commissioned by students at Wits University looked into the estimated annual cost of implementing a free education program which only amounted to R60 billion, less than a quarter of the estimated amount of money lost to corruption every year.
It's clear that South Africa's ongoing issues with government corruption is a huge factor in the ever-shrinking public sector budget. The lack of funds in the public treasury will only exacerbate the increasing levels of youth unemployment and endemic poverty in South Africa.
If the country were ever to get a hold on these particular issues, then it could potentially provide massive economic relief for millions of struggling students. For the time being, these issues remain a daily reality, and as the overall economy falters and more underclass students are denied their education, it seems likely that the struggle for free education won't be ending anytime soon.
---
Unicorn Riot's South Africa Coverage: