South African Military to Guard Power Stations After Record Power Outages
Durban, South Africa – As the ongoing South African Energy Crisis enters its sixteenth straight year, continued substation breakdowns coupled by widespread sabotage and corruption at the nation's virtual energy monopoly, ESKOM, has resulted in an unprecedented surge of rolling blackouts. As a result South Africa has experienced more power outages this year than all other years in the energy crises combined.
As ESKOM's aging coal-dependent infrastructure decays, substation breakdowns at various coal plants have become the norm, forcing the company to increase the duration of pre-planned power outages in a process called "loadshedding."
Corruption and political infighting at the public utility has also become normalized leading to the recent resignation of the company's CEO André de Ruyter in December 2022. Soon after De Ruyter's resignation, it was announced that the South African National Defense Force (SANDF) would be deployed indefinitely to guard at least four different unspecified ESKOM sites.
---
Substation Breakdowns and Sabotage
As explained in our previous report detailing the history of ESKOM, the South Africa's Energy Crisis began back in 2007 and was predicted before then in a 1998 government white paper. However, due to political infighting, seeming lack of public funds and the resulting government inaction, ESKOM was unable to secure the necessary funding to upgrade its ailing infrastructure. As a result, the energy crisis occurred exactly as predicted forcing government scrambling to build more power plants.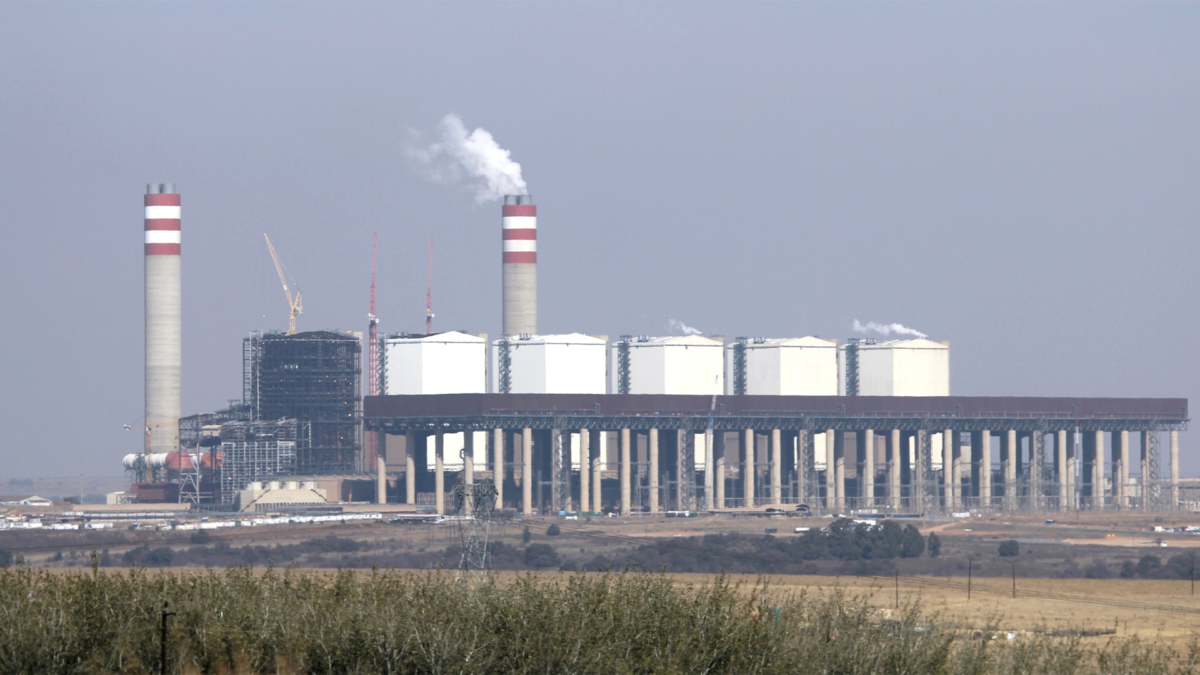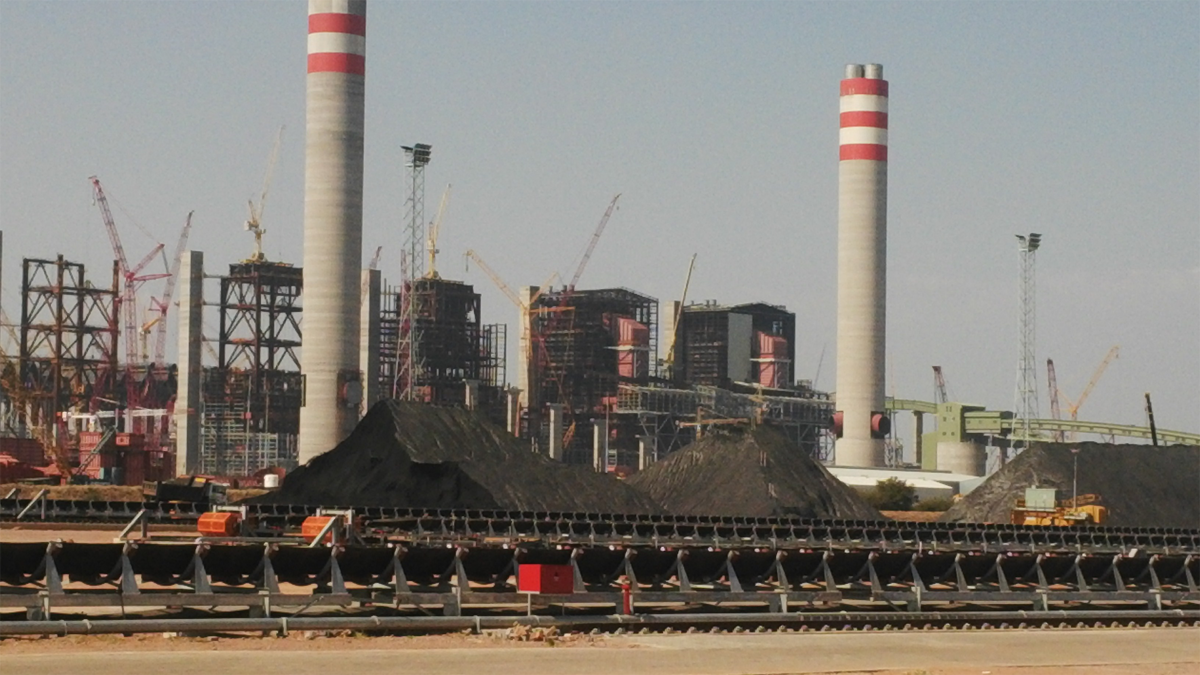 "The reality is that the power stations are too old and the new power stations (Medupi and Kusile) are performing like old power stations."

Chris Yelland, managing director of EE Business Intelligence
Two of the government's biggest post-crisis construction projects were named the "Kusile" and "Medupi" power stations, both of which were initially planned to be completed by April 2011 whereby they would supply around 25% of South Africa's total energy needs. However, serious design deficits led to consistent breakdowns, coupled with multiple labor disputes and several high-profile corruption scandals meant that both projects would fall well behind schedule and grossly over-budget. When a portion of Kusile's generators were finally brought online back in Sept. 2021, less than a month later on Aug. 9, 2021, a massive accidental explosion wrecked the facility causing further damage and repair costs — no lives were lost in the explosion. Currently both projects are still incomplete and are roughly projected to be 300 billion rand ($17.6 billion) over budget and rising.
While the construction delays, ever expanding budget and poor performance of Kusile and Medupi continue to disappoint, the performance of ESKOM's older coal-fired plants is getting worse by the year. Combine all of this with a steadily increasing global energy demand and it isn't hard to see why South Africa has experienced record-breaking levels of power outages.
The economic and political pressures caused by the energy crisis has sent massive shockwaves throughout the country, forcing ESKOM into a nonstop cycle of reshuffling its leadership positions. The most recent reshuffling came on the heels of this year's unprecedented rolling blackouts which extended deep into the holiday season, a crucial time for the South African economy. As a result, back in September the government appointed a new ESKOM board of directors and in early December its CEO André de Ruyter officially resigned from his post, making him the eleventh boss to have quit or been removed from the position since the energy crisis began.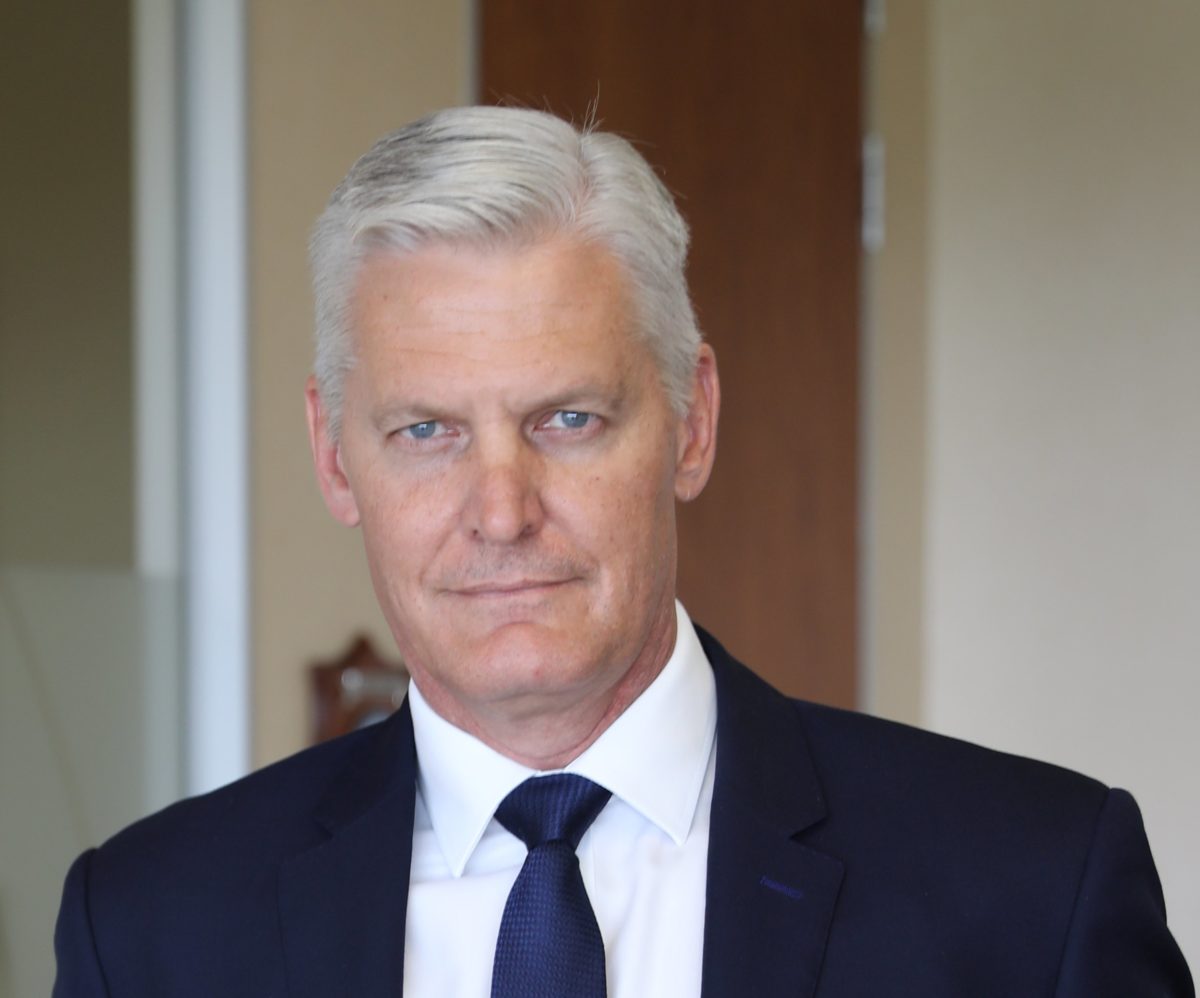 At the time of de Ruyter's appointment he was viewed by some as the perfect man for the job and perhaps ESKOM's last hope for a quick and desperately needed turnaround. This was due to his enthusiasm and reputation for taking command of struggling business projects, particularly at South African based billion-dollar corporations, Sasol and Nampak.
At Sasol, he would succeed in taking the helm of one the company's struggling subsidiaries in Germany and making it profitable again. He wasn't able to achieve the same success at Nampak but he would at the very least reduce its overall debt and notably outperformed his peers during his tenure there. Additionally, he obtained a master's degree in business administration from Nijenrode University in the Netherlands and is known to be a very amiable people person who is well traveled and can speak several languages. It was these traits which pushed de Ruyter to the top of a massive 143-person hiring pool, a decision which was not embraced by all but was enough to secure the endorsement of several key high-ranking ANC officials, including Gwede Mantashe.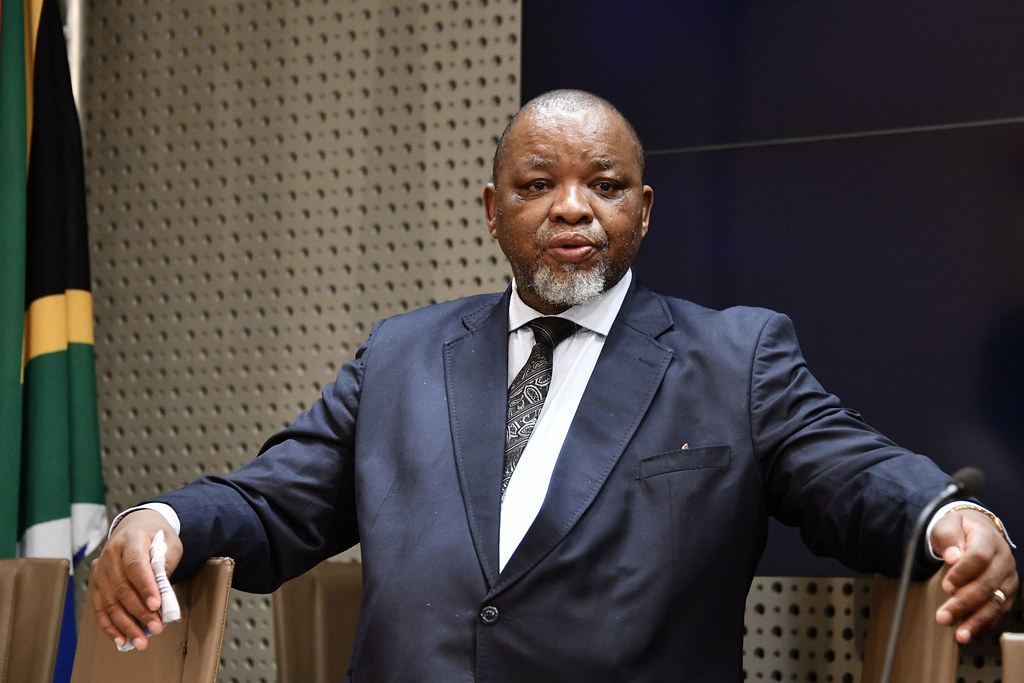 Mantashe currently serves as the national chairperson of South Africa's ruling-party African National Congress (ANC) and the Minister of Mineral Resources and Energy. As such, he is one of the key people who gave de Ruyter the nod for the job back in 2019 and ironically one of the same people who would later push him out. As head of Mineral Resources and Energy, Mantashe's department is responsible for managing the country's energy policy, which ESKOM is obligated to follow. Mantashe's previous record as a prolific leader for the nation's single largest and most powerful labor union, the National Union of Mineworkers (NUM) also made his endorsement a key one for de Ruyter as NUM commands the largest share of ESKOM's unionized workforce.
NUM still opposed de Ruyter's appointment on the grounds that it was a setback for other qualified black professionals who were arguably just as qualified if not more so for the job. The union was also decisively against government plans to restructure ESKOM by dividing it into three different parts: distribution, transmission, and generation. NUM opposes the restructuring plan because it believes it will lead to privatization and therefore further job losses and reduced benefits for workers.
At the start of his term, de Ruyter attempted to ride a tight rope between his government bosses and NUM's divergent interests, stating his broad support for the restructuring plan while at the same time saying the plan must be done slowly and carefully stating, "what we are careful of is with a precipitous unbundling to create risks that may end up causing us to have a less stable system."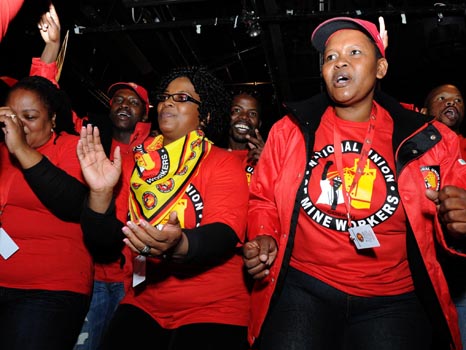 Despite its early criticism of De Ruyter's appointment to CEO, NUM announced that it would be willing to work with him provided that he would halt the government's restructuring plans. As time went on however, de Ruyter would only continue to agitate NUM by launching numerous internal investigations intended to root out corruption and chronic mismanagement within ESKOM. The results of these purges were suspensions and other disciplinary actions taken against several high-ranking NUM members and ESKOM employees.
These disputes along with a host of others over worker's wages and benefits led NUM and other unions to begin publicly calling for de Ruyter's dismissal in 2021. De Ruyter ignored these calls until his former backer Mantashe publicly came out against him, perhaps providing the final nail in his coffin by criticizing de Ruyter for "acting like a policeman" and accusing him and ESKOM of "agitating to overthrow the state."
---
SANDF Deployment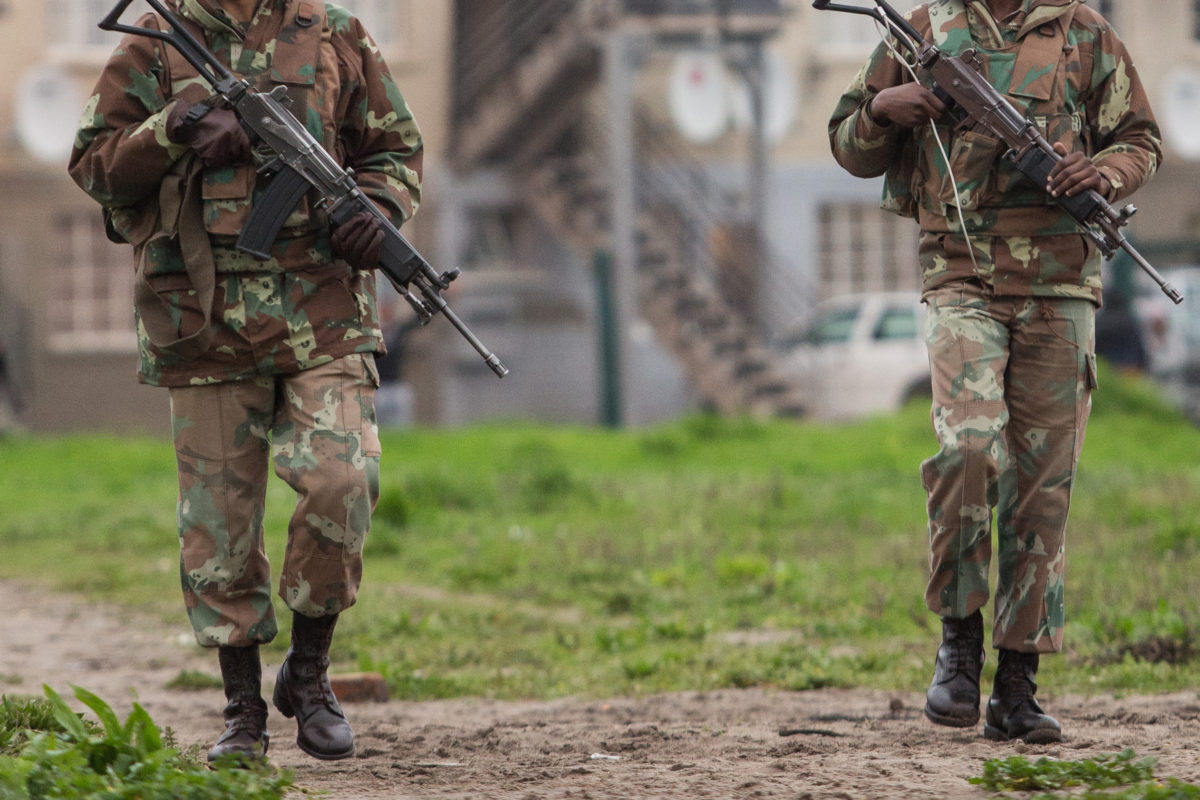 Shortly after De Ruyter's resignation, the South Africa National Defence Force (SANDF) announced that it would be deployed to at least four different unspecified ESKOM sites in order to combat the growing prevalence of coal theft and sabotage.
For years, ESKOM has been plagued by constant theft of coal and diesel fuel supplies, organized by criminal syndicates who pay ESKOM employees to swap higher grade supplies for lower-grade supplies, in transit. These stolen high-grade coal and fuel supplies are later sold in the black market for enormous profits while ESKOM's power plants are duped into using lower-grade supplies, leading to more frequent generator breakdowns. Additionally crime syndicates have been accused of employing workers to intentionally sabotage essential equipment so that their various subcontracting front companies can then be paid to fix the very same technical problems they caused.
ESKOM's labor unions have also been accused of employing sabotage as a tactic to disrupt business as usual and achieve various workplace demands. However, it was reportedly a more recent tip-off from the South African intelligence community warning of an escalated risk of sabotage to critical infrastructure that caused President Cyril Ramaphosa to deploy the SANDF.
The SANDF deployment has been greeted with mixed reactions, with some believing that it is an unfortunate but long overdue step needed to secure South Africa's national key points – especially its power plants. Others are more skeptical of the SANDF ability to police such large and complex facilities, arguing that this task should be the job of South Africa's various law enforcement agencies in coordination with the wider South African intelligence community.
Nevertheless, President Ramaphosa has authorized the SANDF to continue Operation PROSPER until a satisfactory drop in coal theft and sabotage is achieved. While it's currently unknown exactly how many soldiers will be dedicated to this deployment, recent reports say around 200 soldiers will be made available, with a minimum of 10 soldiers available at each designated site. Critics say that this small number is well short of the number required to establish a proper security perimeter at any of ESKOM's 19 coal-powered sites. Some analysts therefore believe that the recent army deployment is merely a show of force, intended to show criminal syndicates that "the government is getting serious now." Just how long that seriousness will last is anyone's guess.
---
When Will it End?
As affected Africans continue to languish in the dark, there are no definitive answers as to when it will end, and whether it will get worse before it gets better. But as older plants decay, newly constructed plants falter, and energy demand rises, it appears likely to get worse. Meanwhile, government officials continue reshuffling leadership and drafting more ambitious recovery plans in the hopes that a total energy collapse can be averted. But even if a collapse can be averted by building more coal fired stations it will likely increase the ever more pressing issue of global climate change.
Some counter that building new coal facilities is the only way to bring about the quickest end to the energy crisis since renewable energy sources currently produce much less electricity than coal. But as the government's new state of the art coal facilities fail to meet expectations, many are beginning question the logic of this strategy in the current context. Though, if there is one thing that all sides seem to agree on it would be the lack of honesty and transparency from government officials. Indeed if there had been more bitter honesty about the reality of South Africa's rapidly dwindling energy reserves starting in 1998, the country may have never been in this position to begin with.
---
Unicorn Riot's South Africa Coverage: