Banner Drops for Isak Aden, Killed by Police Three Years Ago
Bloomington, MN – Three years to the day after Isak Aden, 23, was killed by police, activists dropped two banners in Bloomington reading "Bloomington Police killed Isak Aden."
Stated in an e-mail sent to a press list by an autonomous collective called "Your Friends," overpass bridges on Xerxes Avenue on Interstate 494 and 86th Street on Interstate 35 "were chosen [for the banner drop] strategically to remind residents of Bloomington that this city has blood on its hands."
"As long as individuals and groups find their power and claim their autonomy, we can make sure Bloomington never forgets, and one day bring an end to racial capitalist state violence."

"Your Friends"
Along with attaching several images of the banners on the over passes, a statement was sent.
---
Statement from the autonomous collective "Your Friends"
On July 2nd, 2019, officers from the Bloomington and Eagan Police Departments murdered Isak Aden in Eagan. Isak was 23 years old when he was murdered, his life cut short by torture and isolation and subsequent execution by the armed enforcers of racist state violence.
On that day, Isak was cornered by 90 cops, armored vehicles, and snipers. They claim it was a "stand off" but how can 90 police officers be in a stand off with one person?
Once again, white supremacy did its job: to torture, isolate, and murder Black folk, all while terrorizing their community.
Isak's murderers have names: Jacob Peterson from Eagan PD, Matthew Ryan, Anthony Kiehl, Adam Stier and Daniel Nelson from Bloomington PD.
They were cleared from any wrong doing, with one of the Bloomington police officers recently winning "officer of the year". While we know the carceral system in this country will never bring our dead back to life or make anything right, it is a perversion of justice that so many of our Black, Brown, and Indigenous siblings and relatives are in jail cells on minor crimes and even false crimes while murderous cops still walk our streets, armed to the teeth.
We refuse to allow the murder of Isak to go unspoken. Bloomington has tried its best to ignore any mention of its involvement in this murder. But as long as we are around, this will never be possible. As long as fellow members of our community take action in the name of Isak, this will never be possible. If the courts cannot give the justice that Isak Aden deserves, then surely actions and solidarity will.
Love and Rage,
Your Friends
---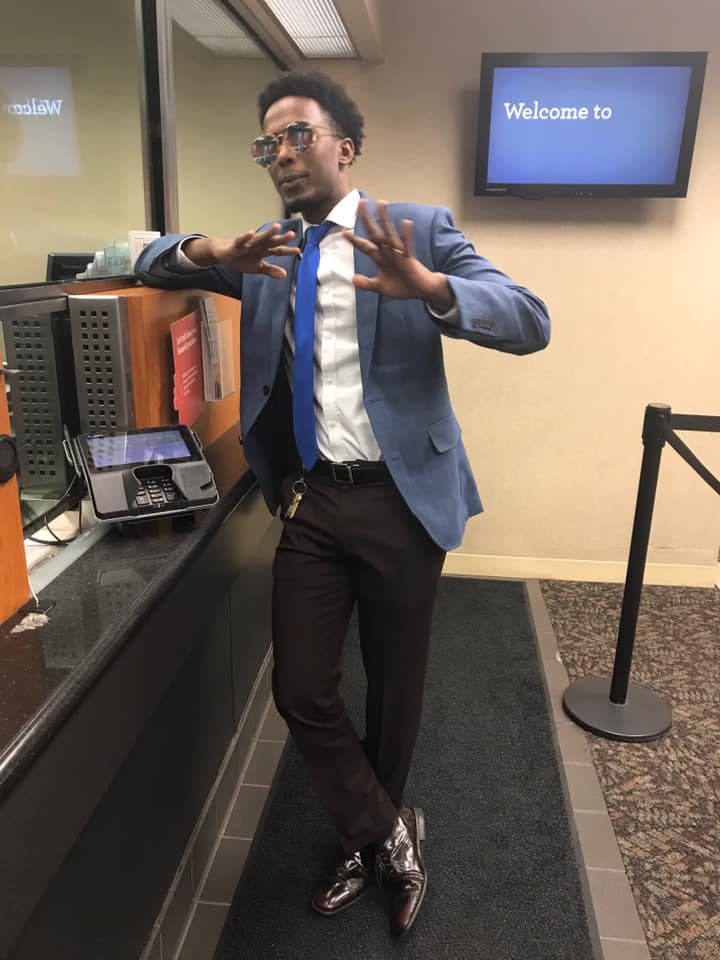 Isak Aden, a college student and entrepreneurial business owner with a promising future, was killed by two snipers and three other officers from a tactical unit during a standoff in Eagan, Minnesota, on July 2, 2019.
The tactical unit that killed Aden had responded to a disputed domestic disturbance call, which led to a standoff with nearly 100 officers from a slew of police departments (Bloomington, Burnsville, Eagan, and Edina) – including the South Metro SWAT unit – surrounding Aden in a parking lot. Four hours later and an hour into phone negotiations, officers shot Aden with 11 bullets, killing him on the spot.
All officers were exonerated of any criminal wrongdoing by the Dakota County Attorney's Office in November 2019. See our past coverage on Isak Aden below.
Unicorn Riot's Isak Aden Coverage:
---
Follow us on X (aka Twitter), Facebook, YouTube, Vimeo, Instagram, Mastodon, Threads, BlueSky and Patreon.
Please consider a tax-deductible donation to help sustain our horizontally-organized, non-profit media organization: