Protest Outside Judge's Home Calls For Cameras in Courtroom During Kim Potter Trial
Minneapolis, MN – A protest demanding justice for Daunte Wright and transparency in the courtroom was held outside the residence of Judge Regina Chu on Saturday, November 6. Community members and friends and family of Wright called on Judge Chu, who is presiding over the Kim Potter case, to allow cameras in the court during the trial, which is set to start November 30. [UPDATE: Judge Regina Chu reversed her decision on November 9 and ruled that video and audio will be available for the media.]
Daunte Wright was 20 years old when he was shot to death by former Brooklyn Center police officer Kim Potter during a traffic stop on April 11, 2021. Video from a body camera released in the aftermath showed Potter shooting Wright with her firearm as she was yelling "Taser!"
After the killing, Potter was fired and a few days later was charged with second-degree manslaughter (culpable negligence creating unreasonable risk). Potter was booked into jail and bonded out within a few hours, and had law enforcement acting as personal security at her barricaded home in the immediate aftermath.
In late May, the office of Minnesota Attorney General Keith Ellison accepted the request from Hennepin County Attorney Mike Freeman to lead the prosecution in the death of Daunte Wright. On September 2, Potter was given an additional felony, first-degree manslaughter predicated on reckless use/handling of a firearm.
Potter had decades of experience as an officer – she was a training officer and a representative of the police union. She has tapped attorney Earl Gray to defend her. Gray is also representing former Minneapolis police officer Thomas Lane in the death of George Floyd.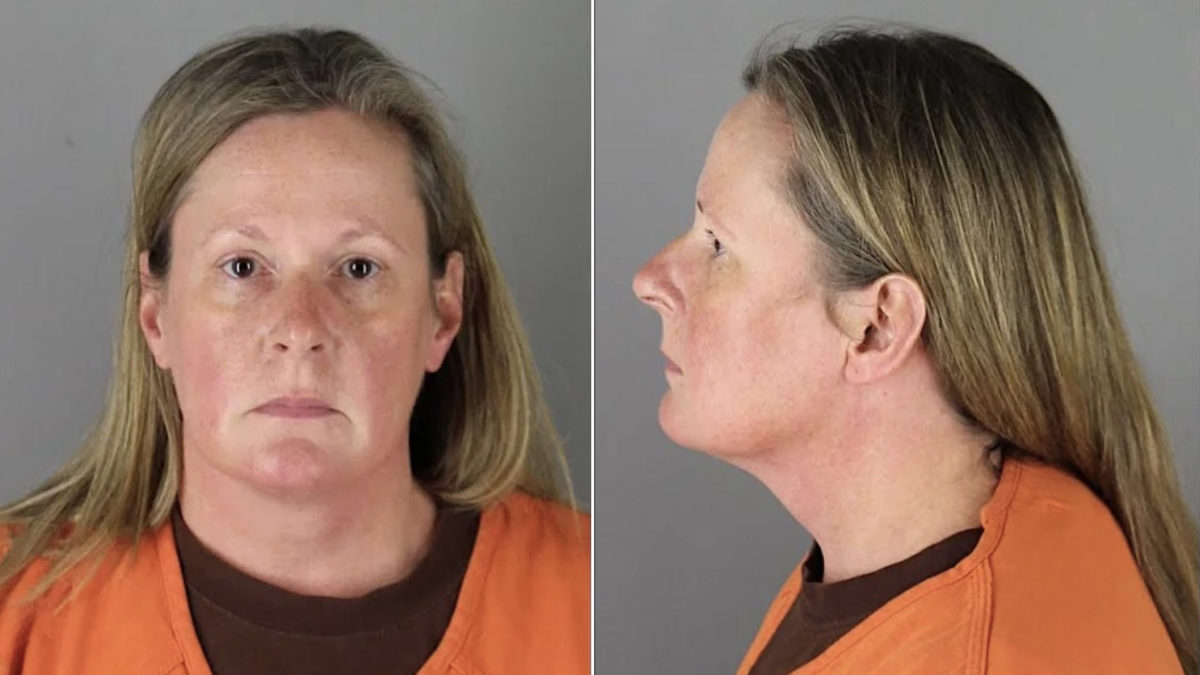 With Potter's trial scheduled to start on November 30 and an order from the court given August 5 prohibiting video or audio recordings of the case, a coalition of media organizations have made an official motion of objection to the order. The media coalition filed motions on October 29 "for an order directing that the trial of Defendant Potter be livestreamed via audio-visual equipment."
The 'media coalition' includes: American Public Media Group (which owns Minnesota Public Radio); Association of Minnesota Public Educational Radio Stations (AMPERS); The Associated Press; Cable News Network, Inc.; CBS Broadcasting Inc. (on behalf of WCCO-TV and CBS News); Court TV Media LLC; Fox/UTV Holdings, LLC (which owns KMSP-TV); Gannett Satellite Information Network, LLC (which publishes USA Today); Hubbard Broadcasting, Inc. (on behalf of its broadcast stations, KSTP-TV, WDIO-DT, KAAL, KOB, WNYT, WHEC-TV, and WTOP-FM); Minnesota Coalition on Government Information (MNCOGI); Minnesota Spokesman-Recorder; NBCUniversal Media, LLC; Sahan Journal; Saint Paul Pioneer Press; The Silha Center for the Study of Media Ethics and Law; Star Tribune Media Company LLC; TEGNA Inc. (which owns KARE-TV); and WP Company LLC (which publishes The Washington Post).
While the legal wranglings for transparency continue with motions, proposals, hearings, and denials, protests in the street haven't ceased. Since the day Wright was killed, the community has been steady in its demand for justice.
Although in the midst of Operation Safety Net, a multi-jurisdictional response team (with a National Guard component) activated in the Twin Cities during the trial of Derek Chauvin, immediate unrest swept from Brooklyn Center into Minneapolis and surrounding areas after Wright's killing. The streets in front of the Brooklyn Center Police Department became the flashpoint of over a week of state-perpetrated violence against protesters and press.
Seven months later, protests continue. This past Saturday evening off of Harmon Place between 12th and 13th Streets on the edge of downtown, Brandyn Tulloch led chants of "Let us see it! Let us watch it!" after he spoke through a microphone connected to speakers.
"We are demanding accountability, transparency and justice for Daunte Wright. To get those three things, we demand that we get cameras and live streamers in the courtroom.

Kim Potter goes on trial the 30th of November – Judge Regina Chu says that there should be no cameras and there will be no live streamers allowed in the courtroom. What are they trying to hide? If they believe that there is going to be justice had in that court room – let us see it. Let us watch it. Let us be at home on the couch, chillin' feet up, demanding and praying that we get the justice that Daunte so rightfully deserves. Let us see it. Let us hear it.

Because we all know what happened was murder. We all know that Daunte is no longer with us. And we all know that that was not right. So the only way for justice to be had in that courtroom the only way for accountability, the only way for transparency is for us to see it – for everyone to see it. This is not something that they can just sweep under the rug. This is not something that they can do in the darkness. This is not something they can do in the shadows. If you have nothing to hide, let us see it. If you believe that's where justice is going to happen, let us see it."

Brandyn Tulloch, November 6, 2021
The protest was peaceful and lasted one hour, wrapping up by 7 p.m. Yet, controversy followed the action when CrimeWatchMpls, a local social media account dramatizing crime, posted that Cortez Rice, an advocate for families who've lost their loved ones, live streamed himself outside of Judge Chu's door "in an attempt to intimidate her." This morning, Rice stated that he was let in the building, went to the 12th floor hallway, saw what may have been Judge Chu's door, opened the hallway window to see if the crowd could be heard and then closed the window and came back outside.
Protests demanding justice for Daunte Wright are expected to continue. A rally is planned outside of the Governor's Residence in St. Paul on Wednesday night.
---
Follow us on X (aka Twitter), Facebook, YouTube, Vimeo, Instagram, Mastodon, Threads, BlueSky and Patreon.
Unicorn Riot's Coverage of Daunte Wright - Killed by Police:
Please consider a tax-deductible donation to help sustain our horizontally-organized, non-profit media organization: