MN Tapped Ohio, Nebraska Cops During Chauvin Trial, Daunte Wright Protests
Minneapolis, MN – During April 2021, Minnesota authorities flooded the Twin Cities metro area with riot police and National Guard soldiers. This was part of a multi-agency task force called Operation Safety Net that coordinated crackdowns during protests after the police killing of Daunte Wright in Brooklyn Center and during the trial of Minneapolis ex-cop Derek Chauvin in the murder of George Floyd. Public records requests Unicorn Riot filed in several states show the process by which out-of-state officers were enlisted in the operation.
As part of Operation Safety Net, Minnesota officials filed requests via the Emergency Management Assistance Compact (EMAC) system to bring in police reinforcements from other states. This operation included paying for 23 Nebraska state troopers at an initial estimated cost of nearly $400,000, documents obtained by Unicorn Riot show. The state of Minnesota also borrowed 100 state troopers and command personnel from the Ohio State Highway Patrol (OSHP) at an initial estimated cost of $1,647,463.40.
EMAC started as a way for states to share resources during natural disasters, but has seen increased use by police in recent years during mass protests. It evolved after Hurricane Andrew in 1992 because "states didn't have a fast, efficient way to share resources," according to the National Emergency Management Association [NEMA], a private nonprofit which facilitates EMAC 'missions:'
"[EMAC was] designed to remove the legal barriers that typically prevent movement of publicly-owned resources across jurisdictional boundaries…and establishes immunity, tort liability protection, worker's compensation, and licensure and certification reciprocity."

-National Emergency Management Association [NEMA]
[NOTE: Both the National Emergency Management Association and the Nebraska Emergency Management Agency use the acronym 'NEMA'.]
In an April 19 Operation Safety Net press conference, Minnesota State Patrol Col. Matt Langer said that "a contingent of law enforcement officers… from the Ohio State Highway Patrol and the Nebraska State Patrol" were providing "surge capacity" for police operations during the Chauvin trial and Daunte Wright protests. "About 128 total" officers deployed to Minnesota from Nebraska and Ohio under EMAC, according to Col. Langer.
Masses of police, state troopers and conservation officers repeatedly mass arrested protesters outside the Brooklyn Center police headquarters. Members of the media were also arrested, harassed, and had equipment destroyed by police.
EMAC deployments in Minnesota echo the use of the compact to send officers from various states to North Dakota, where officers used brutal violence against Native Americans and environmentalists opposing the Dakota Access Pipeline in 2016 and 2017.
Ghosts of Crackdowns Past
One of the first officials to reach out on April 15 to Nebraska about renting extra cops was Joe Kelly, Director of the Homeland Security and Emergency Management (HSEM) division of Minnesota's Department of Public Safety. This request came just four days after the police killing of Daunte Wright while protests in Brooklyn Center were in full swing, however the event listed on the EMAC request forms was "MN Chauvin Trial."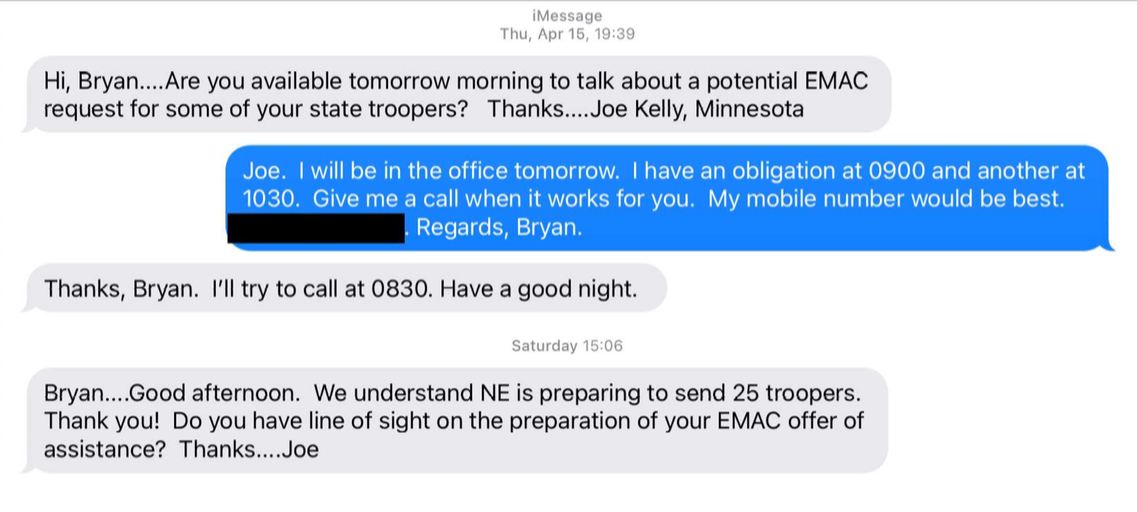 According to MN HSEM's website, Joe Kelly "was involved in planning, coordinating, and executing military operations in support of civil authorities for more than 17 years, including serving as the joint military task force commander during the 2008 Republican National Convention [RNC]."
During the 2008 RNC, police mass arrested hundreds of protesters along with members of the media covering events. Authorities later paid large sums to settle lawsuits by journalists and protesters who were brutalized, wrongly arrested, and subjected to illegal searches. Leaked MN HSEM documents show a number of military agencies were active at the 2008 RNC Multi-Agency Coordination Center (MACC) used to plan policing of GOP convention protests.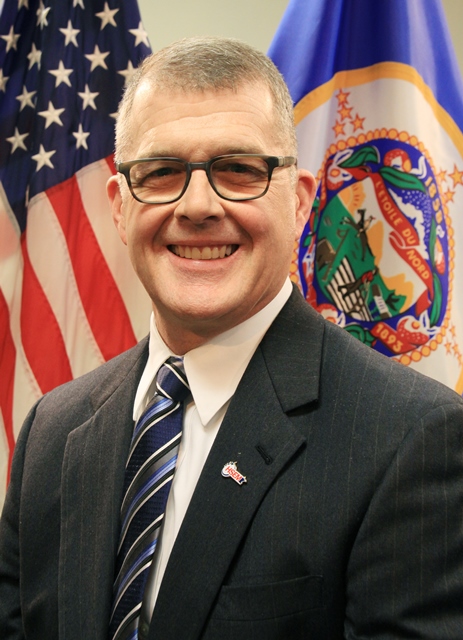 The Interstate Mechanics of Mass Policing
EMAC documents obtained by Unicorn Riot show that Nebraska state troopers left for a planned 14-day deployment (16 'mission days' including travel) lasting from April 19 to May 4.
Most of the EMAC-related emails we obtained were between Brent Curtis, Watch Center supervisor at the Nebraska Emergency Management Agency, and Cassie Calmetti, an operations officer and public-private partnership liaison at Minnesota HSEM.
On the morning of April 16, Calmetti emailed Brent Curtis to say that Minnesota State Patrol Colonel Matt Langer "has been in discussion with Nebraska State Patrol about requesting 25 troopers. Mobile Field Force, travel April 19th for 14 days. Their mission will be to protect key state facilities." ("Mobile Field Force" (MFF) is a technical police term that refers to riot cop formations and tactics—learn more by reading our release of nationwide police MFF training materials.)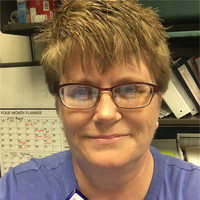 Brent Curtis and the Nebraska Emergency Management Agency previously assisted North Dakota police operations against protesters opposing the Dakota Access Pipeline near the Standing Rock tribal reservation. Under direction of Nebraska emergency managers like Curtis, the Nebraska State Patrol deployed 40 troopers and a surveillance aircraft to #NoDAPL protests for at least two weeks in late November 2016 under an EMAC agreement. Public Facebook posts by Curtis include political diatribes denouncing anti-pipeline protesters as "criminal" and "subversive."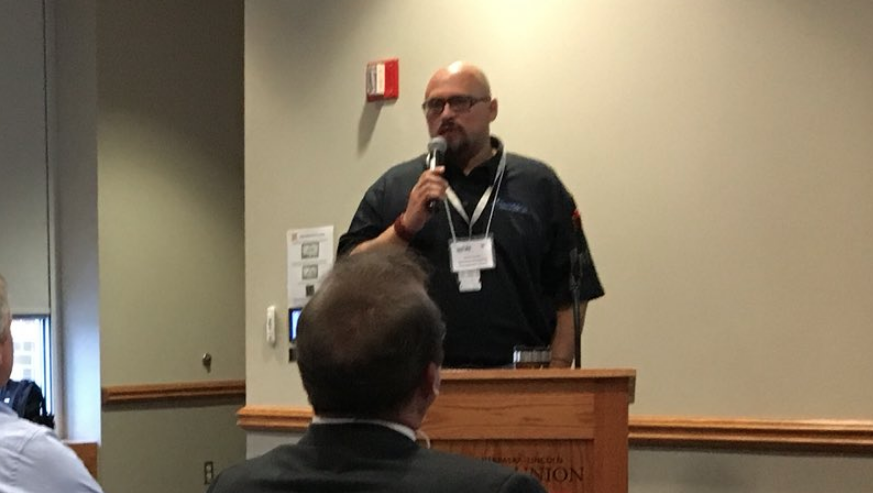 Minnesota's EMAC request to Ohio was submitted on April 16, the day after MN HSEM Director Kelly texted his Nebraska contact, according to the EMAC RSA Section 1 form.
Ohio ultimately sent Minnesota 100 officers making up two 'Type 1' law enforcement mobile field force (MFF) teams. The Ohio State Highway Patrol contingent included "(1) officer-in-charge, (2) Assistant Officers in Charge (Captain), (5) commanders (Staff Lieutenant / Lieutenant), (14) Supervisors (Sergeant), and (78) troopers."
EMAC forms note that out-of-state troopers would be deputized and given Minnesota law enforcement authority after being sworn in by the Minnesota Bureau of Criminal Apprehension. Any liability or legal expenses stemming from lawsuits filed as the result of Nebraska or Ohio troopers' actions would be handled by the Minnesota Attorney General's office, with the borrowed men being given the same legal immunity as Minnesota officers.
The lion's share of estimated Ohio expenses—$1,274,527.60—was assigned to paying the OSP troopers, with officers' daily payments ranging from $749.94 to $1,244.96. The Ohio state troopers likely stayed at hotels in Bloomington, MN, according to their paperwork.
Ohio's Authorized EMAC representative listed on the deployment paperwork is Sima Merick, executive director of Ohio's Emergency Management Agency. Merick is also president of the National Emergency Management Agency (NEMA), the private nonprofit that helped create EMAC and facilitates interstate EMAC compacts.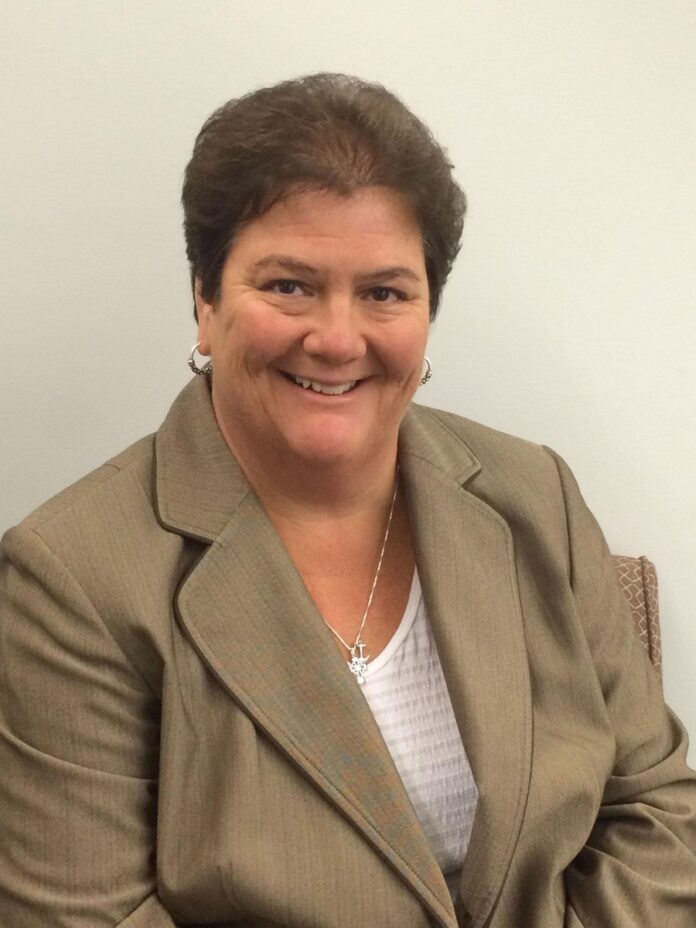 The 'Assisting State Mission Contact' listed on the Ohio EMAC Mission Authorization is Major Joshua Swindell, who commands OSP's Office of Field Operations. Swindell was accused of destroying video evidence in a criminal case stemming from a 1998 traffic stop, according to court documents.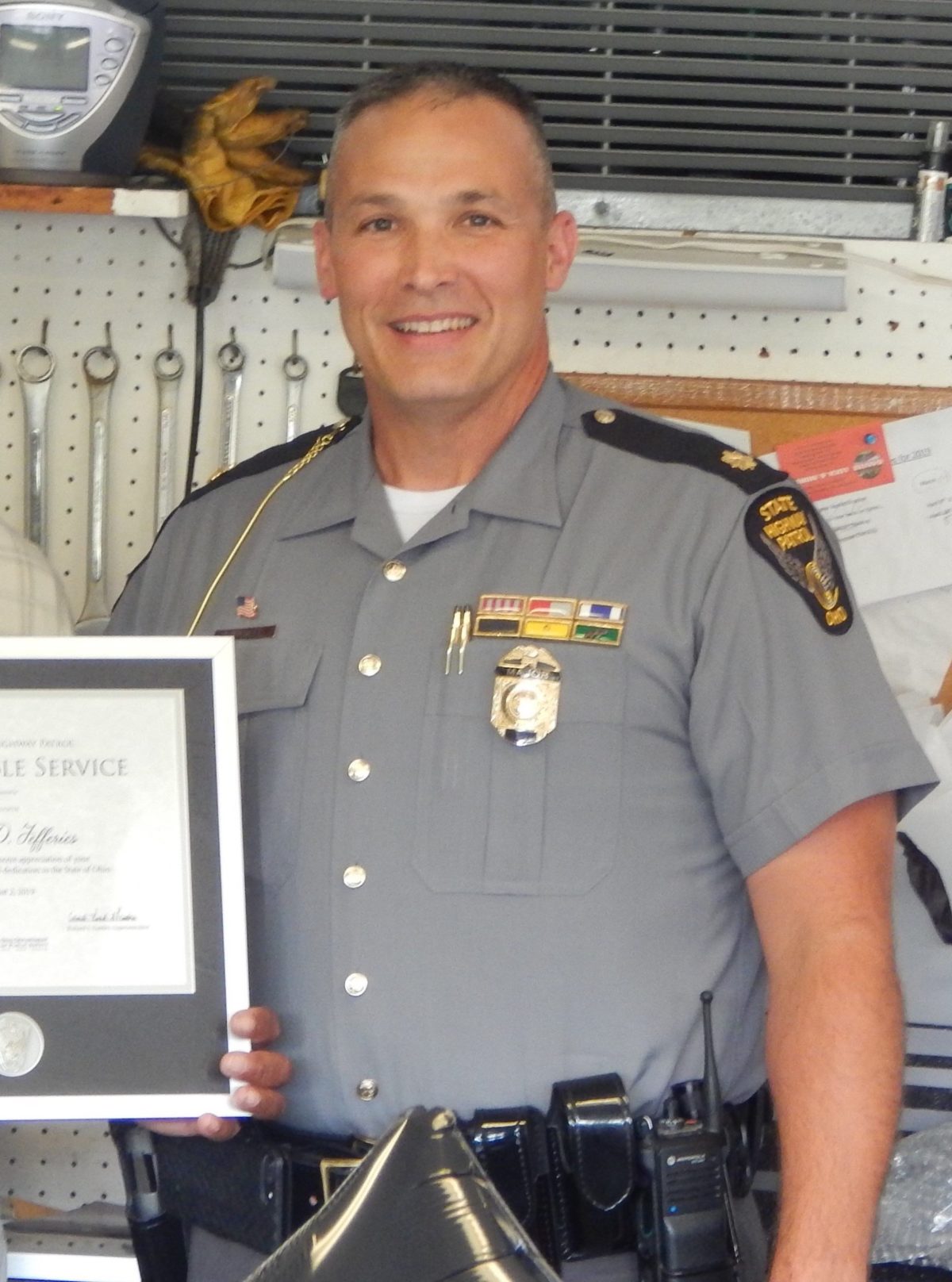 Mission Description
On April 18, Nebraska Watch Center Supervisor Brent Curtis wrote in an email that Nebraska troopers deploying to Minnesota could expect to burn through all the riot munitions that they brought with them. Curtis noted that projected EMAC expenses were calculated "with the estimate that all…crowd dispersion tools… will be depleted and replaced."
The 'Mission Description' section of the EMAC offer sheet says Nebraska troopers would assist Minnesota cops with "crowd management and control," "saturation patrols," "area search," "perimeter control," "staffing of traffic control points," "security at critical facilities," "demonstrator and protestor escort," and "protective front-line formations." Other duties listed include, "promotes traffic safety and enforces vehicle and traffic laws," as well as, "crime scene protection." The EMAC offer sheet also lists more vague forms of assistance that Nebraska troopers may render such as: "maintains order and preserves the peace," "arrests law violators," and "terrorist incidents."
The 'Resource Description' field in the Nebraska EMAC offer form reads: "NSP will deploy 23 sworn Troopers made up of SWAT and Mobile Field Force along with leadership and logistics support. This team will include marked and unmarked transportation, a command vehicle and power generation. Lethal and less lethal force options are readily available by trained operators. Officers will be equipped in typical Mobile Field Force protective gear, protective masks, helmets and shields, with body worn cameras and compatible communications gear."
The descriptions for the Ohio EMAC paperwork was nearly identical to the Nebraska entries with the exception that Ohio troopers would be tapped for "crowd control, specifically at the Minnesota State House."
Questionable Police Culture
The 'In-State Resource Point of Contact' listed on the Nebraska EMAC offer form is Richard Aldag, a sergeant in the Investigative Services division of the Nebraska Information Analysis Center, a fusion center. Until 2019, Aldag held the same title of sergeant at the Nebraska State Patrol, where he is now the emergency preparedness coordinator. (He is also president of Flagstone Peak Logistics, Inc., an "independent service provider for FedEx" based in Lincoln, NE.) Sergeant Aldag's public Facebook page features lots of right-wing, pro-Trump content, including anti-abortion posts as well as a conspiracy article claiming former President Barack Obama was working to institute a "one-world government."
Aldag has also shared Islamophobic hate speech online, raising concerns about his potential involvement in policing Minnesota's large Muslim immigrant communities during protests. One Facebook post Aldag shared claimed Minnesota was "losing against Islamic jihad" due to Muslim students' involvement in campus life at the University of Minnesota. Another post he shared stated that the USA should not "accommodate" Muslims.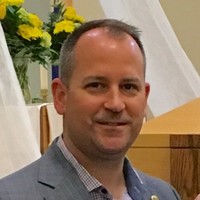 How Much Did It Really Cost?
The two-week deployments from Ohio and Nebraska were ultimately cut down to just a few days as tensions in the cities wound down following Chauvin's conviction. Ohio state troopers were in Minnesota for four days—April 19 to 23—while Nebraska troopers only stuck around for two days—April 19 to 21. If mass protests had continued, the full scope of Ohio and Nebraska's EMAC deployment outlined in documents would likely still have taken place. The EMAC records also show the workings of an interstate policing system likely to come online if or when more large protests occur in Minnesota in the future.
The final actual cost to Minnesota taxpayers for the Ohio state troopers was $505,435.53 for the five days.
Nebraska had not yet submitted reimbursement forms with final actual costs as of the last comment Unicorn Riot received from Minnesota's Department of Public Safety (DPS) earlier this year.
The estimated total cost listed on Nebraska's EMAC offer for the initial planned two-week mission from April 19 to May 4 was $396,619.17. This included $5,460.00 for use of Nebraska government vehicles, $27,968 for food, and $30,784 for hotels. Nebraksa officers' names, salary and overtime rates, and total daily labor costs were entirely blacked out by officials who provided the documents.
---
Documents acquired for this reporting are available below:
Nebraska EMAC Offer of Assistance, 2054-OFFER-10410-9554
2054-OFFER-10410-9554_Redacted

Nebraska EMAC RSA Form, 2054-RSA-10410-0-1
MN_EMAC_RSA_Redacted

Nebraska State Patrol emails and texts mentioning 'EMAC', April 11-18, 2021
2021apr11to18_keyword_emac

Nebraska State Patrol emails with Sgt. Richard Aldag, April 11-18, 2021
2021april11-18_emails_ALDAG

Ohio EMAC Mission Authorization, 2054-MAO-10408
2054-MAO-10408

Ohio EMAC RSA Form, 2054-RSA-10408-0-1
2054-RSA-10408-signed

Ohio EMAC Mission Ready Package Cost Estimate ('Commodities Worksheet')
EMAC_Commodities_pdf_worksheet

Ohio Minnesota EMAC Daily Hours Breakdown
PDF Embedder requires a url attribute
Ohio EMAC Mission Ready Package Cost Estimate ('Equipment Worksheet')
EMAC_Equipment_pdf_worksheet

Ohio EMAC Mission Ready Package Cost Estimate ('Other Worksheet')
EMAC_Other_pdf_worksheet

Ohio EMAC RSA Form (signed), 2054-RSA-10408-0-1
2054-RSA-10408-signed-1

Ohio EMAC Mission Ready Package Cost Estimate ('Travel Worksheet')
EMAC_Travel_pdf_worksheet

Unicorn Riot's Coverage of Daunte Wright - Killed by Police:
---