Killed by Police, Amir Locke's Funeral Draws Hundreds [Photos]
Minneapolis, MN – The funeral for 22-year-old Amir Locke was held two weeks after he was killed by Minneapolis Police Officer Mark Hanneman during the execution of a no-knock warrant. Elected officials and a high-profile reverend joined hundreds at Shiloh Temple International Ministries in North Minneapolis on February 17, 2022 to pay their respects to the deceased.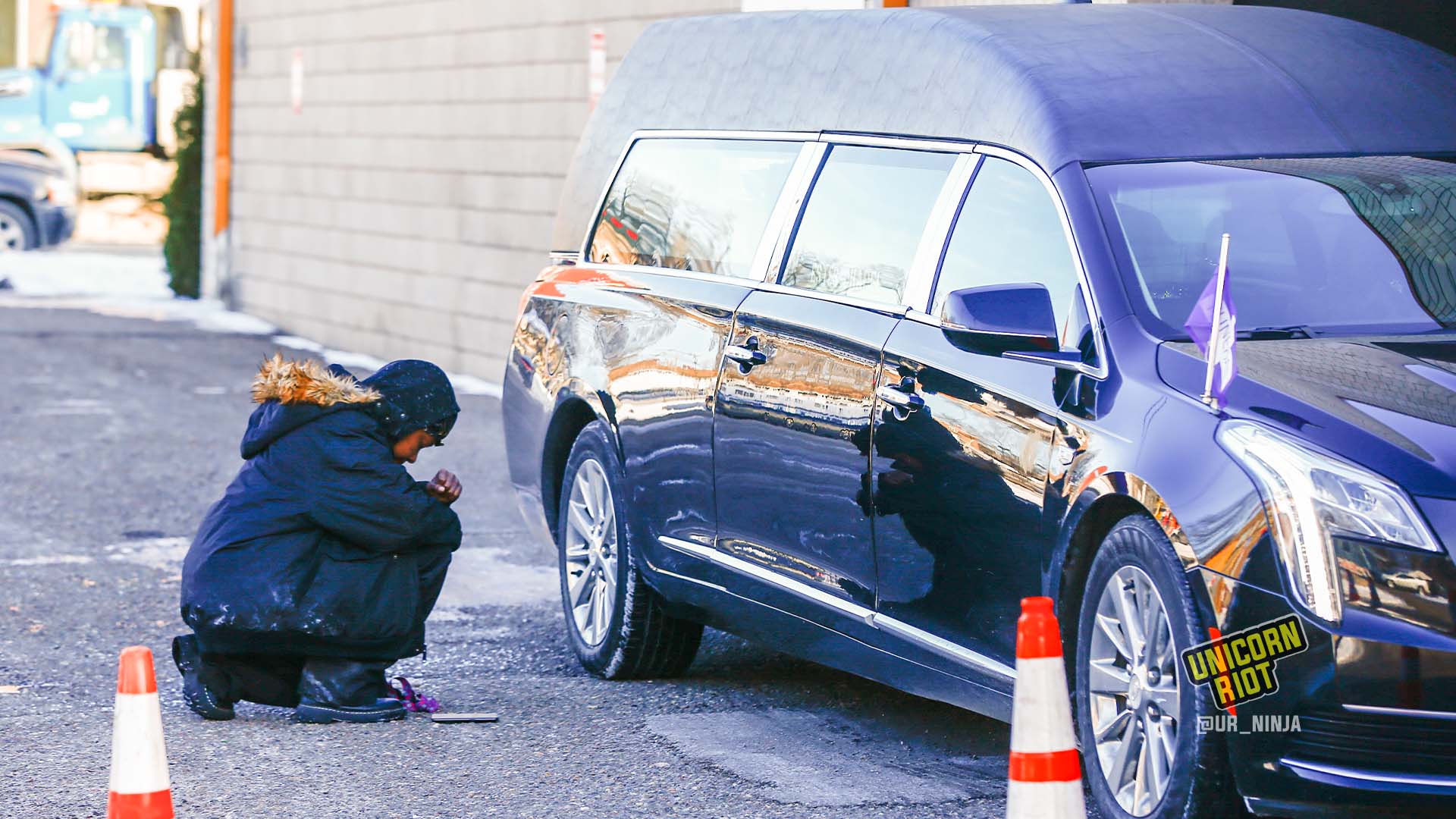 Below is a brief look at a few of the participants and speakers during the funeral.
Minnesota Governor Tim Walz, and St. Paul Mayor Melvin Carter were in attendance. Minneapolis Mayor Jacob Frey, and Amelia Huffman, the Interim Police Chief of the Minneapolis Police Department, were not invited.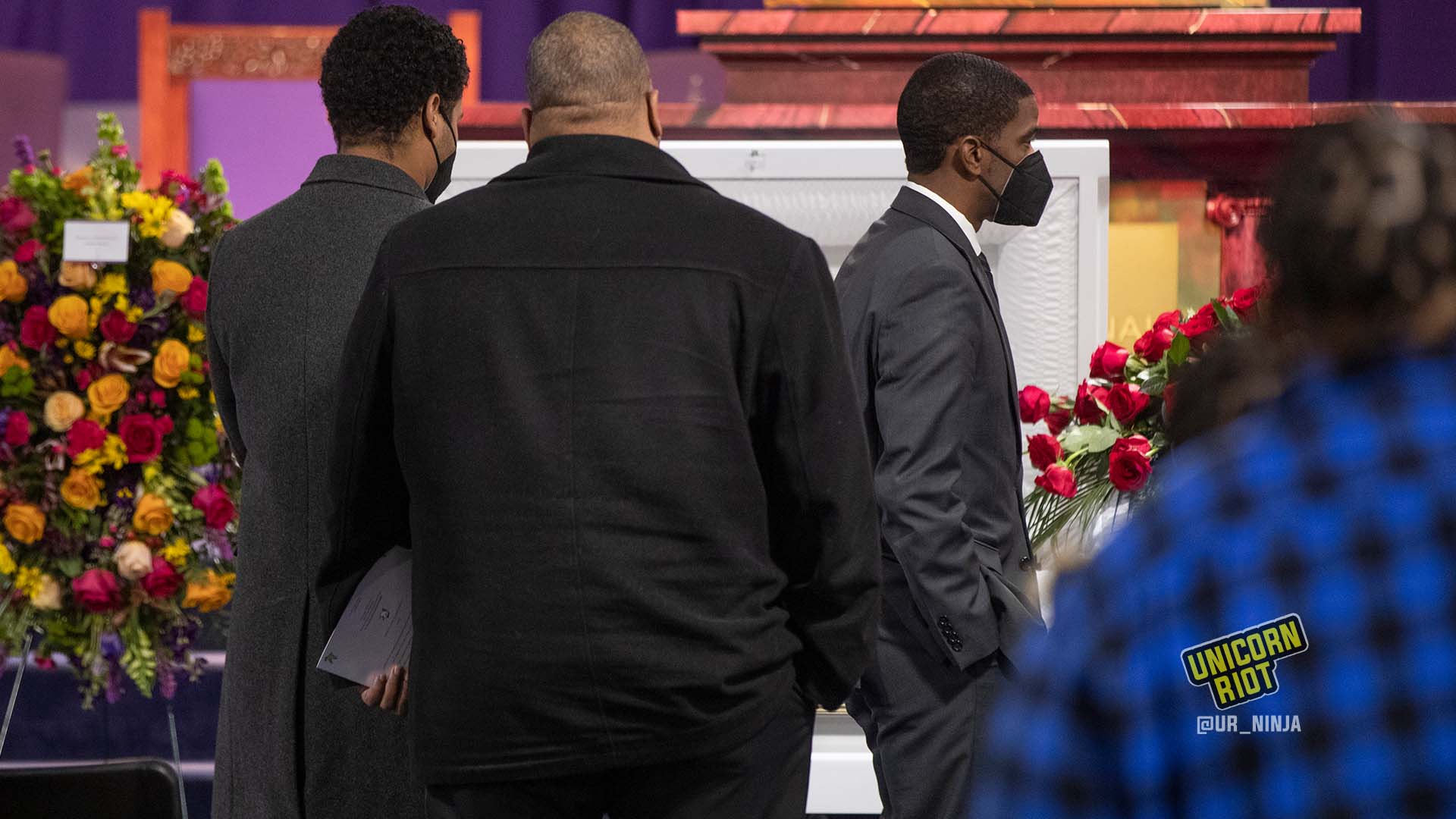 Among the speakers were Amir Locke's parents, Karen Wells and Andre Locke Jr. (pictured speaking in cover image), and his uncle Andrew Tyler.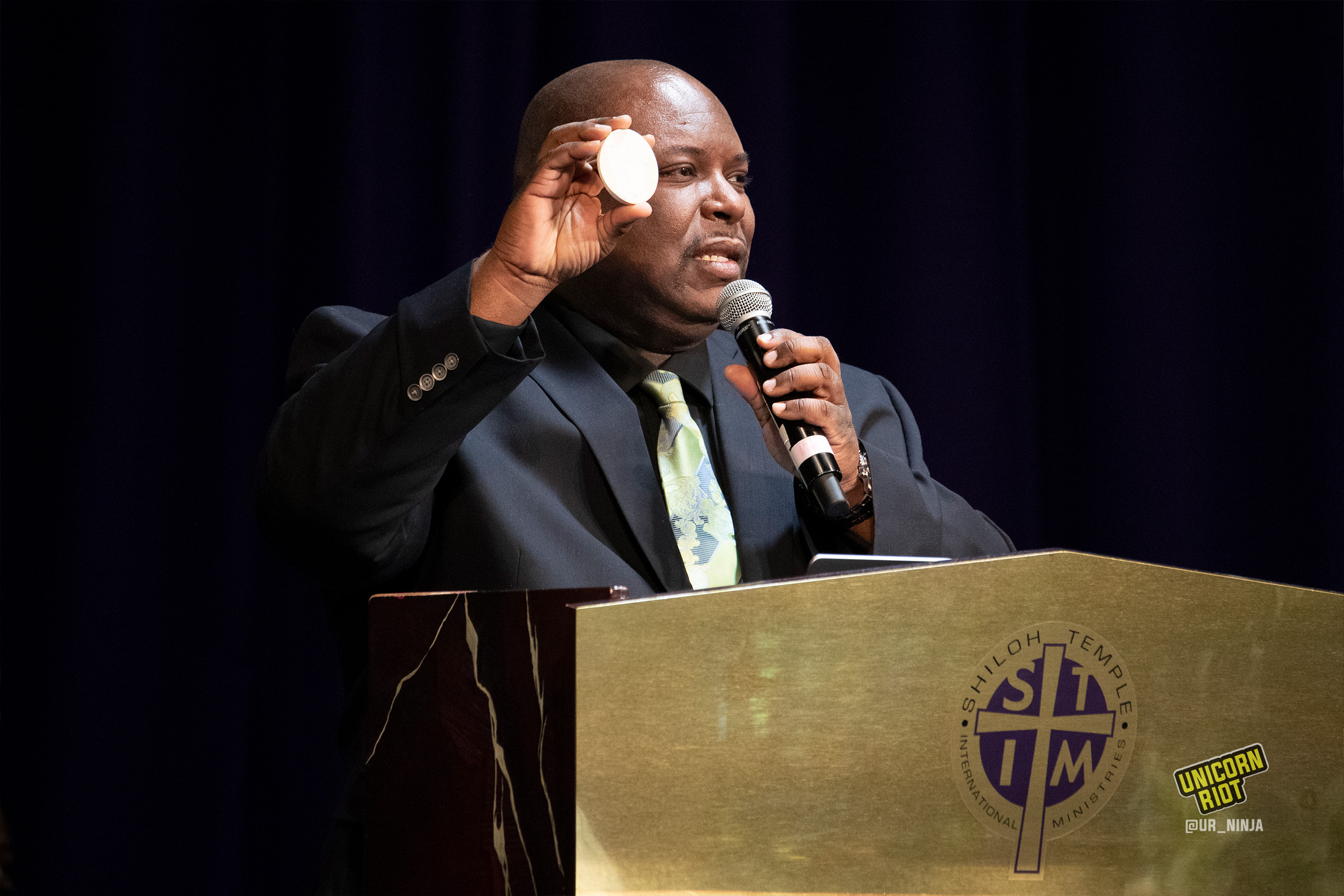 Reverend Al Sharpton and civil rights attorney Benjamin Crump, who is now representing Locke's family, spoke.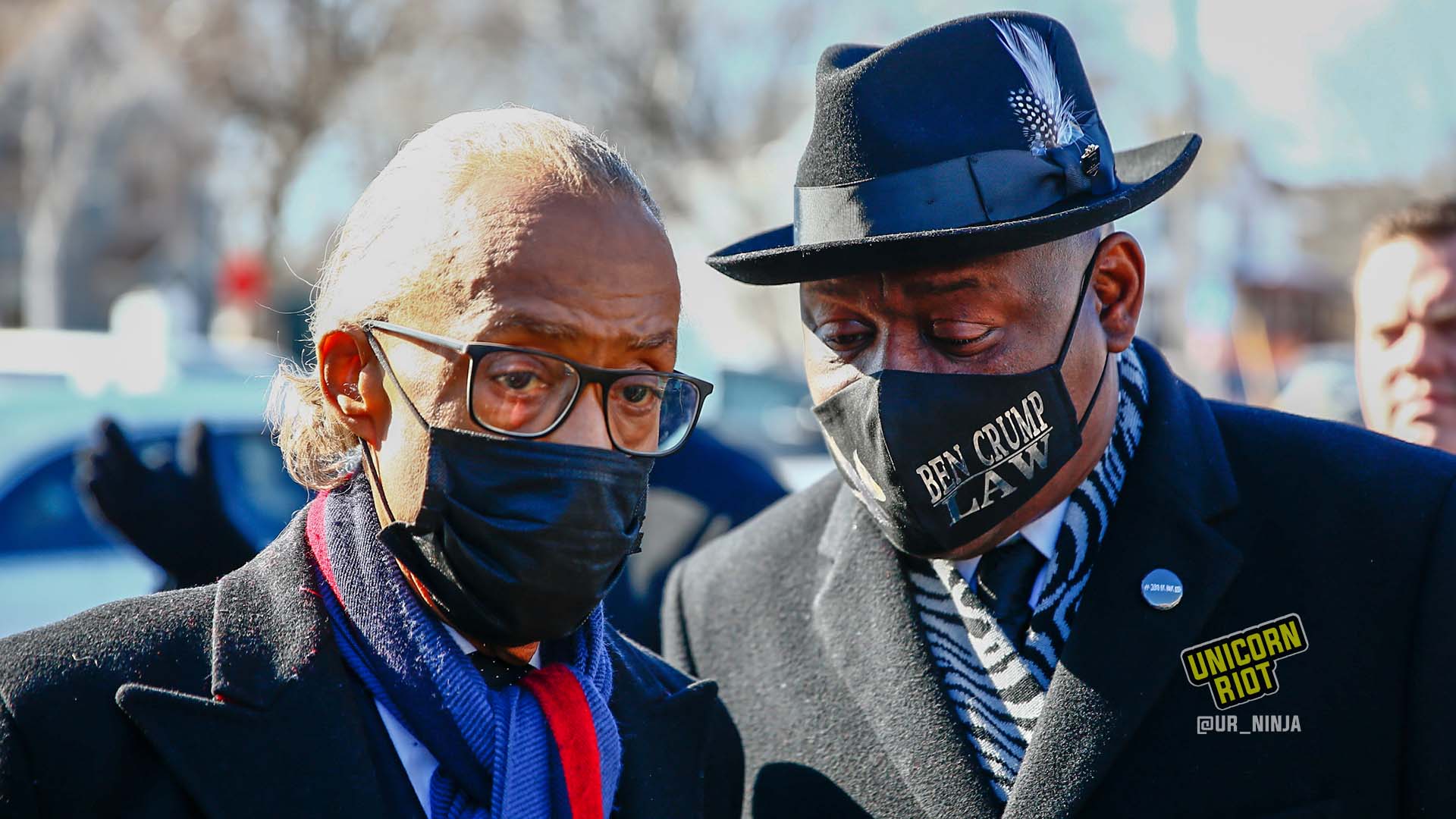 Two family members of George Floyd's were in attendance – Floyd's brother Philonise Floyd and his nephew Brandon Williams. The musical ensemble Sounds of Blackness, which features Amir Locke's cousin Nneka Constantino, performed during the funeral.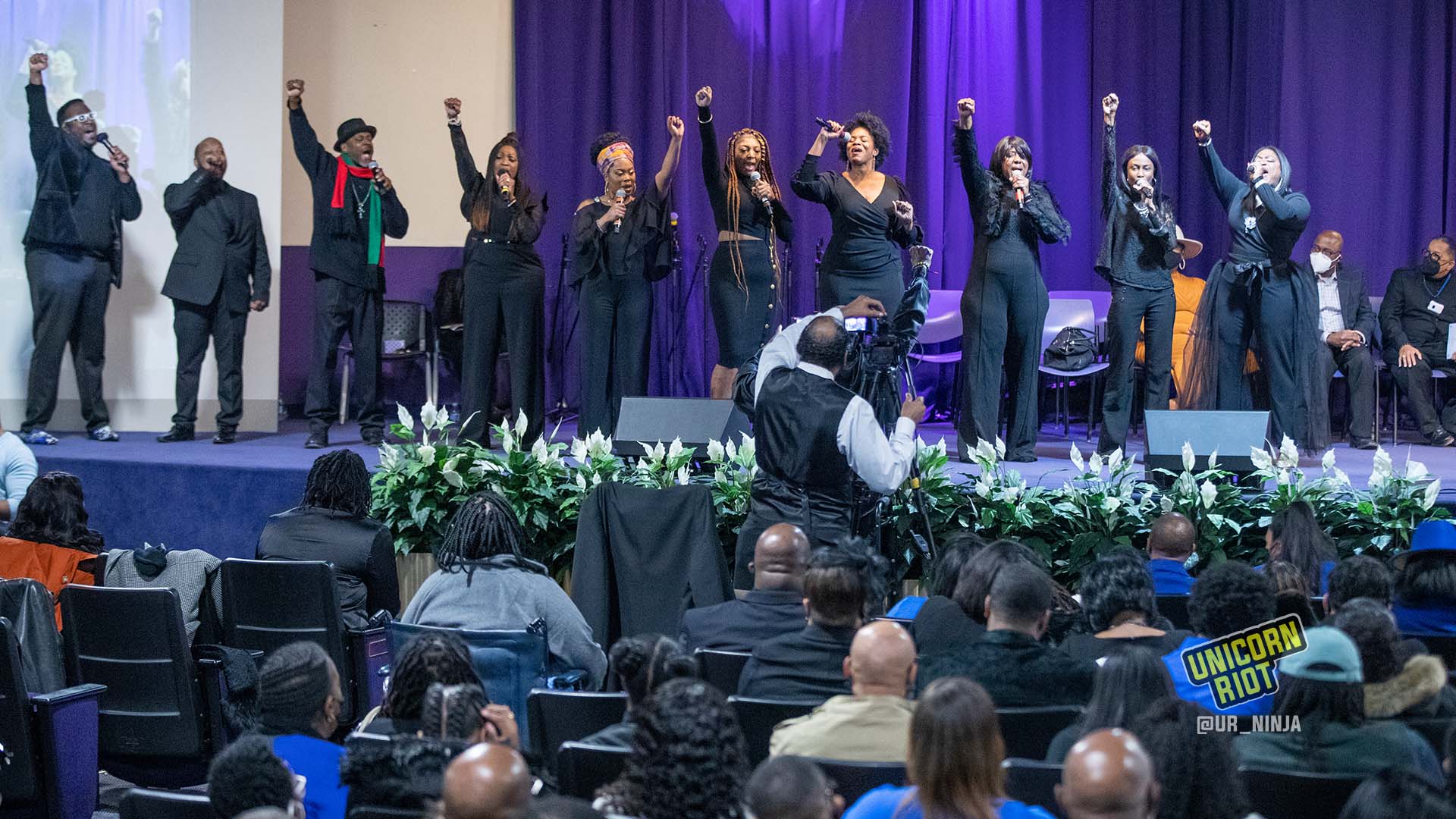 Photos and alt-text contributed by Chris Juhn.
Coverage of MPD Killing Amir Locke:
---
Follow us on X (aka Twitter), Facebook, YouTube, Vimeo, Instagram, Mastodon, Threads, BlueSky and Patreon.
Please consider a tax-deductible donation to help sustain our horizontally-organized, non-profit media organization: