SWAT Officers Involved in Locke Killing Have Violent, Checkered Past
Minneapolis, MN – Several of the Minneapolis Police SWAT officers involved in the February 2 early morning killing of Amir Locke have violent and checkered pasts.
Officer Mark Hanneman, the shooter who killed Locke, had previously given illicit drugs to protesters in 2012; two officers were involved in beating Jaleel Stallings nearly to death while 'hunting' the Minneapolis populace during the George Floyd Uprising; another violently assaulted an advocate for the unhoused at the city's George Floyd Square in late 2020.
Amir Locke was a 22-year-old registered gun owner with no criminal record. He was killed before 7 a.m. on February 2, 2022, when SWAT officers with the Minneapolis Police Department (MPD) executed a no-knock search warrant for the St. Paul Police who were doing a homicide investigation.
Body camera footage showing the killing was released the next day. It showed a SWAT unit of police enter a downtown Minneapolis apartment with a key, shout "police search warrant," kick a couch that Locke was sleeping in a blanket on, and kill him within two seconds. Locke had a handgun next to him as he was sleeping and rolled over to grab it after being startled awake. Locke never fully raised the gun and his finger never reached the trigger.
Officers besides Mark Hanneman (#2654) assigned to the SWAT team Unit 1280, that entered the apartment, were John K. Biederman (#548); Ryan J. Carrero (#1003); Conan D. Hickey (#2997); Dominic Manelli (#123219); Aaron Pearson (#5504); Nathan J. Sundberg (#7011); and John Sysaath (#7026).
The backup team, Unit 1281, was comprised of Jason T. Andersen (#107); Carl R. Blad (#580); Thomas J. Campbell (#97371); Kristopher Dauble (#1441); Kyle Mader (#4397); William J. Martin (#4433); Travis M. Ricci (#5997); Zachary Seraphine (#6454); and Nicholas Wasche (#7576).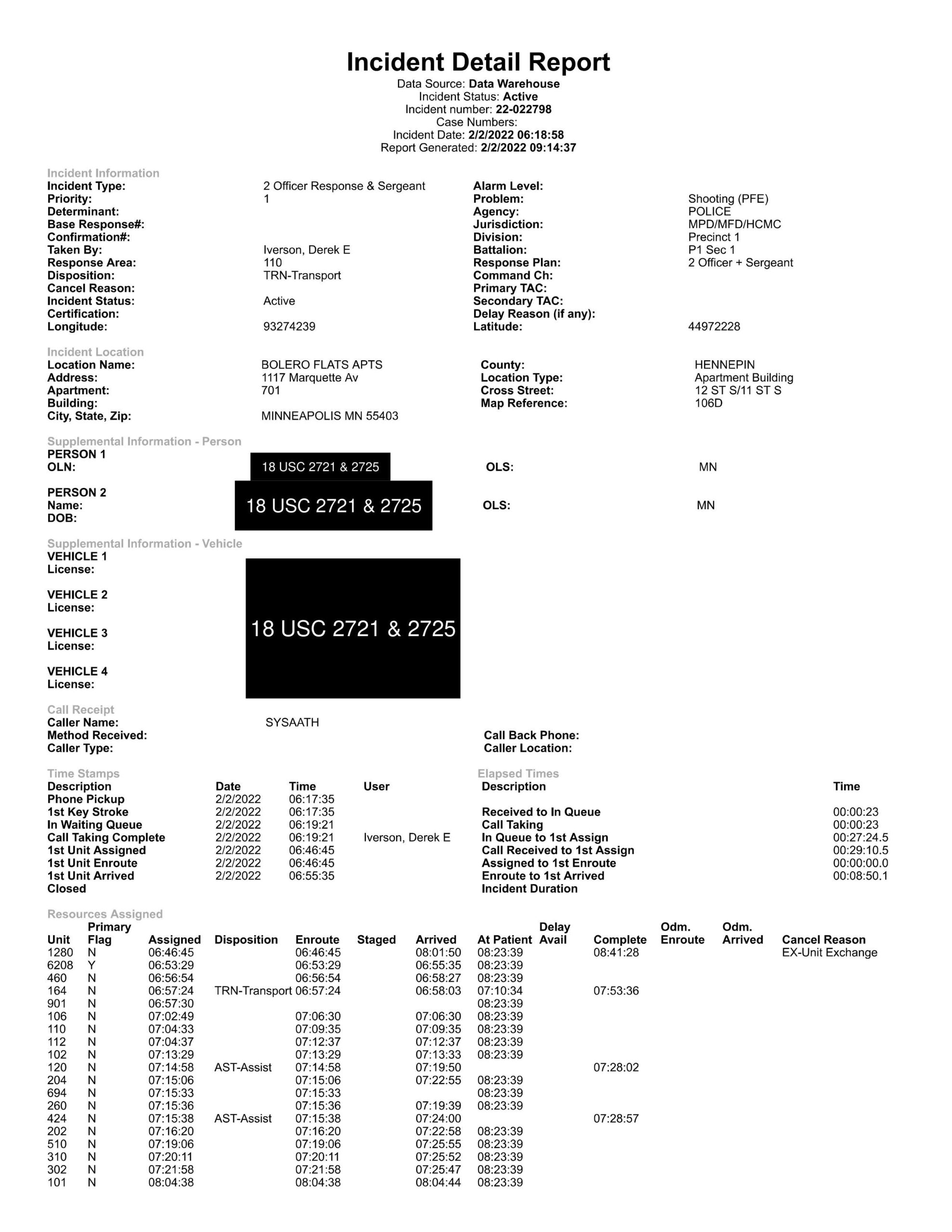 ---
MPD Officer Mark Hanneman Gave Illicit Drugs to Protesters
MPD Officer Mark Hanneman was the only officer to fire his weapon during the early morning intrusion. He shot three shots into Amir Locke, killing him.
Hanneman was heavily involved in the statewide Drug Recognition Evaluator training program (DRE, also known as "Drug Recognition Expert") run by the Minnesota State Patrol while he was a police officer in Hutchinson.
Hanneman would drive his squad car into downtown Minneapolis from Hutchinson, a small town about an hour west of the city, to give drugs to unhoused people and Occupy Wall Street protesters in order to evaluate their reactions. See our special Amir Locke's Killer Gave Illicit Drugs to Protesters in 2012 Scandal. Hanneman was given some from of disciplinary action from his participation in the statewide scheme.
Officer Mark Hanneman had his first stints working with the MPD in late 2015. According to the city, who released Hanneman's personnel file and his MPD Employee Complaint Summary, he's had three complaints filed on him. However, non-profit Communities United Against Police Brutality (CUAPB), lists four complaints filed against him. Three of the complaints were closed with no discipline and one is still open.
Hanneman worked as a school resource officer for a couple years before he graduated with a masters degree in criminal justice. Hanneman has taken dozens of SWAT, Use of Force, and Weapons trainings. Hanneman's personnel file can be read below.
Public-Personnel-File-Hanneman-Mark

---
MPD Officers Nathan Sundberg and Kristopher Dauble
Minneapolis Police Officer Nathan Sundberg (#7011) participated in Locke's killing as part of Unit 1280, the initial squad that entered Locke's cousin's apartment. Officer Kristopher Dauble (#1441) participated from Unit 1281, the back up team.
Both MPD Officers Sundberg and Dauble took part in the gang-style beating of Jaleel Stallings during a night of police hunting the Minneapolis populace on May 30, 2020, in the last days of the George Floyd Uprising.
In 2021, non-profit news organization Minnesota Reformer uncovered body camera footage from units of MPD a couple nights after the community overtook the Third Precinct, who were prowling Southside Minneapolis streets in police vans expressly hunting for people.
The main unit was led by Sgt. Andrew Bittell. Six months after 'hunting' people, Unicorn Riot unraveled a story of how Sgt. Bittell led the denigration of a central command community engagement officer in late November 2020 – see our special Shame Games.
Officers Sundberg and Dauble were both in the SWAT team led by Bittell 'hunting' people, as they described it. On the night of May 30, they were in an unmarked white van with their headlights out and driving down East Lake St. near Bloomington Ave. Tensions were extremely high in Minneapolis for the citizens, after days of unrest with fears of attacks from armed white supremacists as well as police.
In this environment, Stallings was with some friends in a parking lot providing safety for their neighborhood when the unmarked van rolled up with its lights off. MPD officers started shooting 40-mm marker rounds at Stallings and his friends. Thinking the worst and not seeing it was MPD, Stallings fired a few shots in the direction of the van with his gun.
After realizing it was police, Stallings put his gun on the ground and laid flat. Police jumped out from the van in the middle of the street and when they reached Stallings in the parking lot, they almost beat him to death. MPD officers also violently beat all people that were in the parking lot. See body camera footage from this incident (content advisory).
Stallings was arrested for attempted murder but later beat the case and all charges were dropped. He has since filed a lawsuit.
Taking part in the shooting 'less-lethals' at the crowd protecting their community and beating Stallings and the other community members were Nathan Sundberg and Kristopher Dauble.
Along with all MPD who took part in massively violent interactions with the community during the uprising, Sundberg and Dauble never faced any consequences.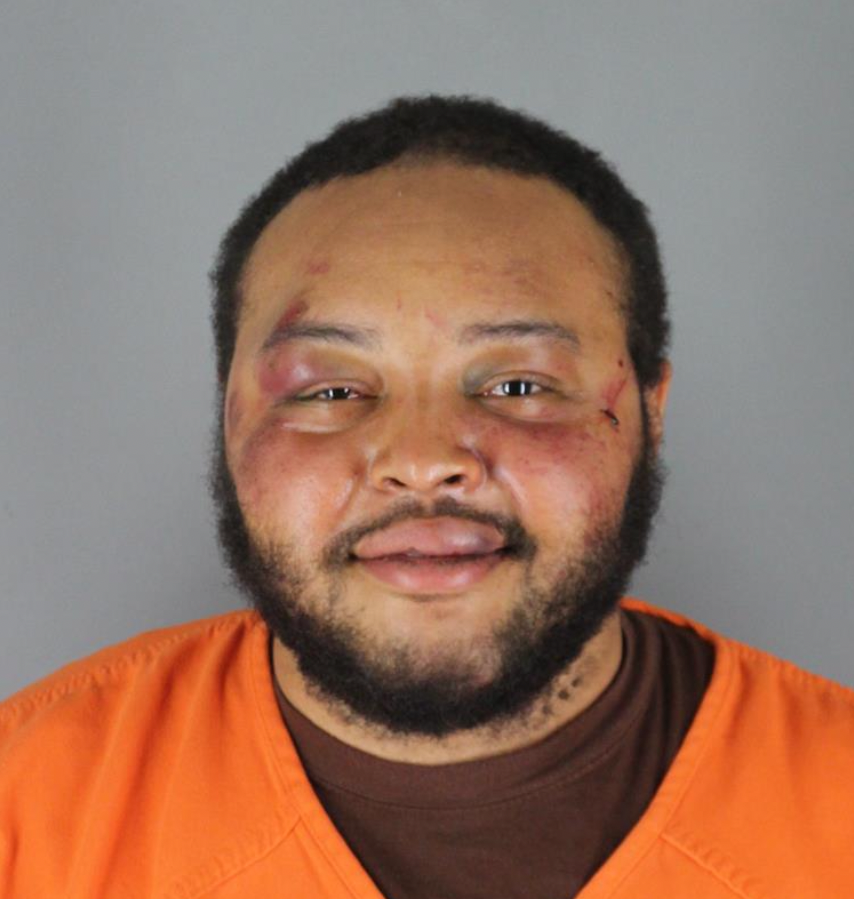 Dauble has at least 10 complaints filed against him according to CUAPB, with four still open and the rest closed with no discipline. In 2019, Dauble was named in a settlement that cost taxpayers $67,500.
Sundberg has four complaints, all closed with no discipline. He also took part in firing his service weapon and injuring a man in 2021.
---
MPD Officer Kyle Mader
In Unit 1281, who provided cover to 1280, was MPD officer Kyle Mader. Officer Mader was filmed violently slamming an advocate for the houseless to the ground at George Floyd Square (GFS) in late 2020.
The incident happened in December 2020 and started when MPD chased an unknown suspect into GFS and apprehended him a short distance from where ex-officer Derek Chauvin and his co-defendants killed George Floyd. The crowd in GFS were unaware why the police came into the space and they grew agitated.
While another officer was arresting the unknown suspect, officer Kyle Mader pushed several people yelling for them to back up before making his way to JoJo, a houseless advocate, and assaulting him.
In video first released by On Site Public Media and included in our interview below in which JoJo recounts the experience, Mader can be seen abruptly approaching JoJo before slamming him to the ground, kneeing on his back and arresting him.
Officer Kyle Mader has been with MPD since 2016. He has ten complaints filed against him with one of the complaints still open and all others closed with no discipline, according to data compiled by CUAPB.
Officer Mader has faced zero discipline for his violent actions directed at the community he's taken an oath to be a "peacekeeper" in.
All officers involved in the killing of Amir Locke are still getting paid by taxpayers and as of February 5, none face discipline. While we only focus on four of the 17 officers in Units 1280 and 1281, more research is being done on the remaining officers and their conduct with the community.
Activists have disrupted press conferences, held a car protest downtown and also a large protest on Saturday, February 5, calling for charges against Hanneman and the resignation of Mayor Jacob Frey and Interim Police Chief Amelia Huffman.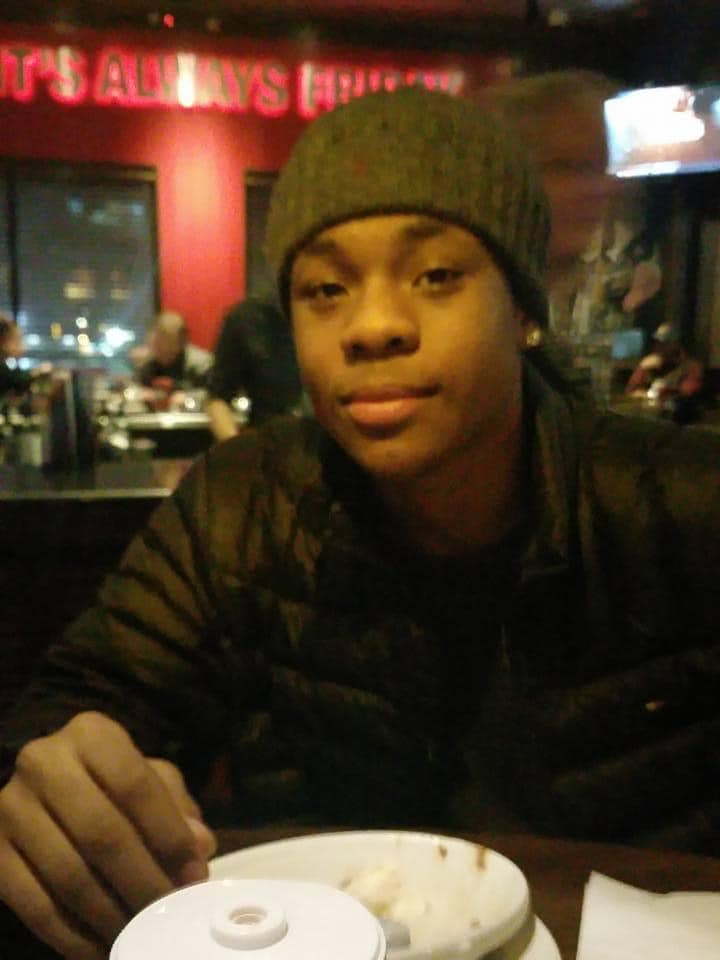 Read the ten-page Incident Detail Report released by the City of Minneapolis on the day of the killing of Amir Locke.
22-022798-MPD-Incident-Detail-Report

---
Coverage of MPD Killing Amir Locke:
---
Follow us on Twitter, Facebook, YouTube, Vimeo, Instagram, Mastodon and Patreon.
Please consider a tax-deductible donation to help sustain our horizontally-organized, non-profit media organization: