Minnesota Police Kill Man in Minneapolis Apartment, Making Three Victims in 66 Days
Minneapolis, MN – A SWAT officer from the Minneapolis Police Department killed a man after busting into a downtown Minneapolis apartment at 7 a.m. on February 2. The victim has been identified by the community as Amir Locke. He's become the third Black man killed by Minnesota police in 66 days. In each case, the victim is demonized by the police and the press.
Minnesota's Bureau of Criminal Apprehension is in charge of all the investigations into each of the three deaths: Amir Locke, Kokou Christopher Fiafonou in Austin, and Noah Kelley in Mounds View. Protests have called for transparency and accountability in each of the cases.
---
---
Amir Locke – Minneapolis, MN – February 2, 2022 – Killed by Minneapolis PD Mark Hanneman
Amir Locke, who was 22-years-old, was killed by Mark Hanneman, a SWAT officer with the Minneapolis Police Department (MPD) while they were executing an early morning search warrant on February 2. The killing occurred at the Bolero Flats Apartment Homes on the 7th floor.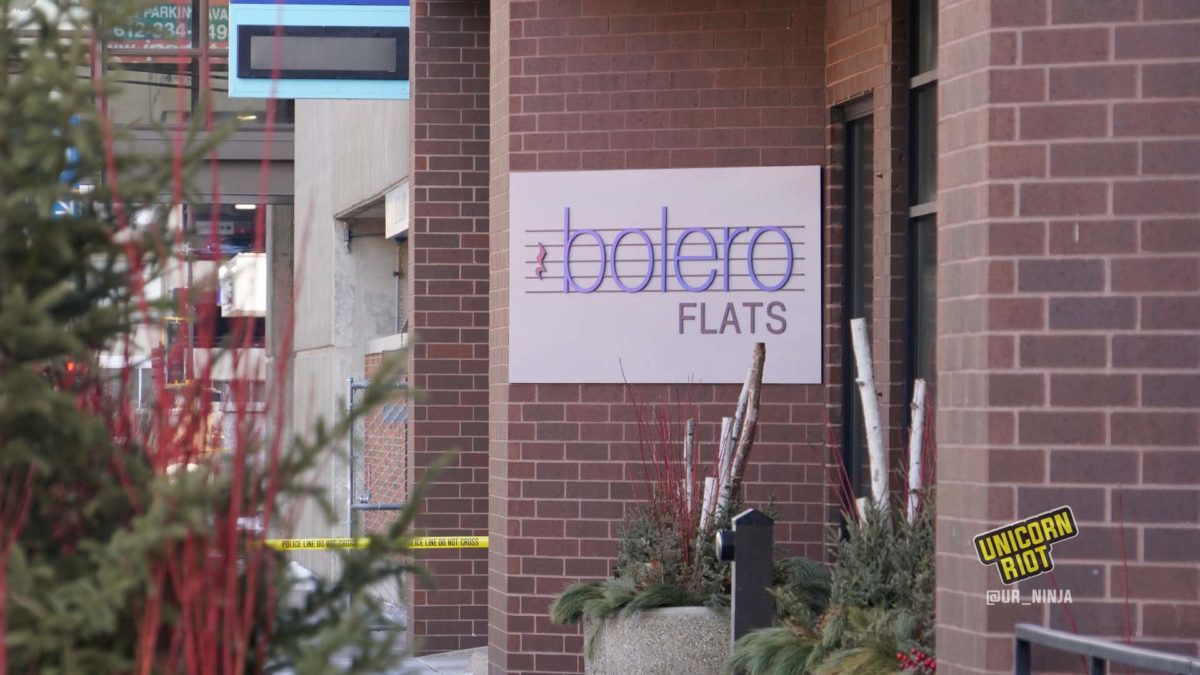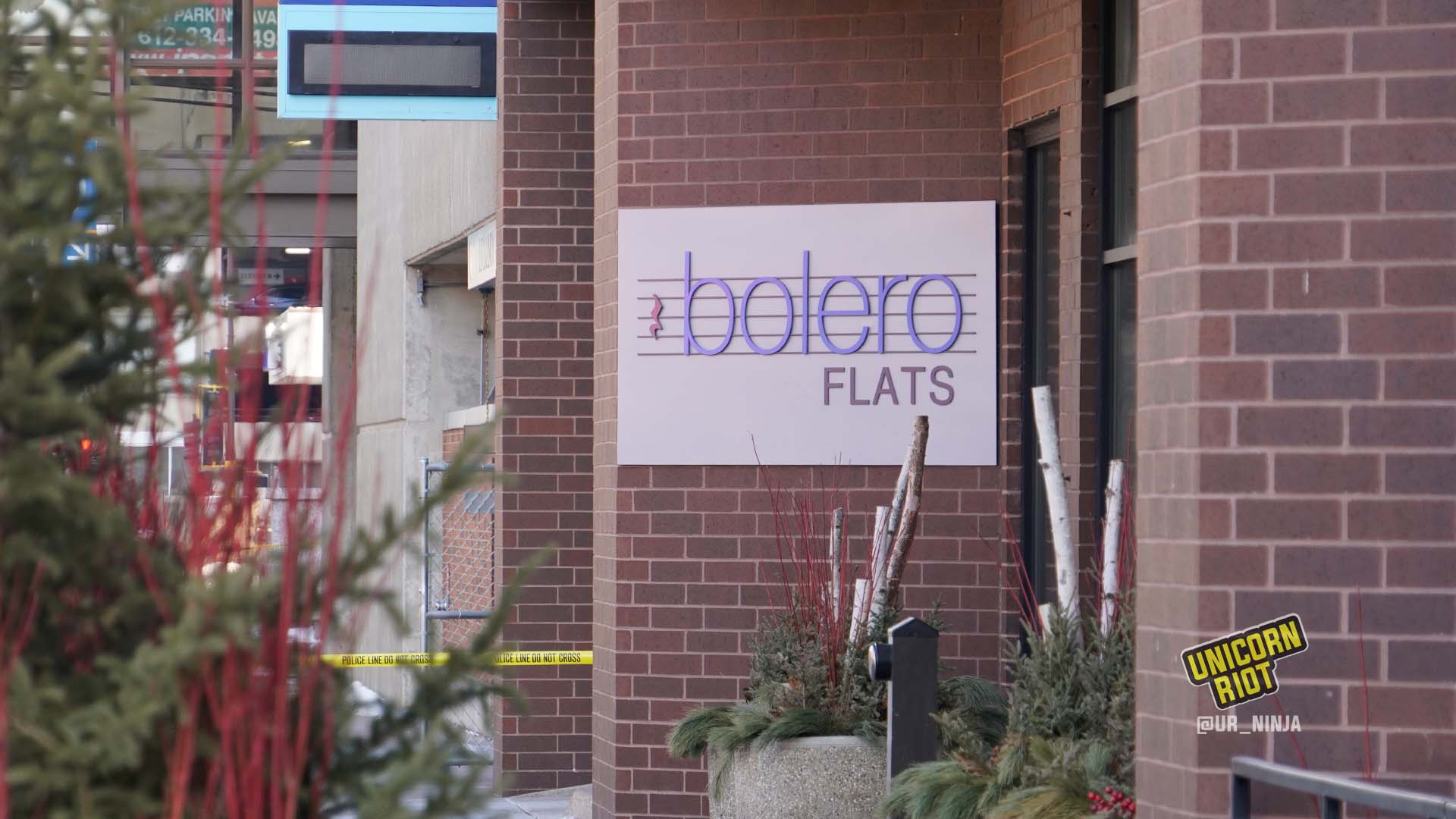 The police narrative, which contradicts what Locke's family says, is that Minneapolis Police were assisting St. Paul Police in executing a search warrant on a homicide suspect when the suspect brandished a weapon, and in fear of their lives, they shot and killed him.
Locke hasn't officially been named but according to activist Nekima Levy Armstrong, Locke's family has identified him as the one killed. Armstrong also posted on Facebook that MPD's Interim Chief Amelia Huffman called her in the morning after the shooting to tell her that it happened.
The family says that Amir was sleeping on the couch of a family member's apartment when the police busted in the door executing a search warrant seeking three people, none of whom were Locke.
His family said that he was a licensed gun owner with a conceal and carry permit. He was startled from the pre-dawn police actions and sought to protect himself when he was shot and killed by the police, his family says.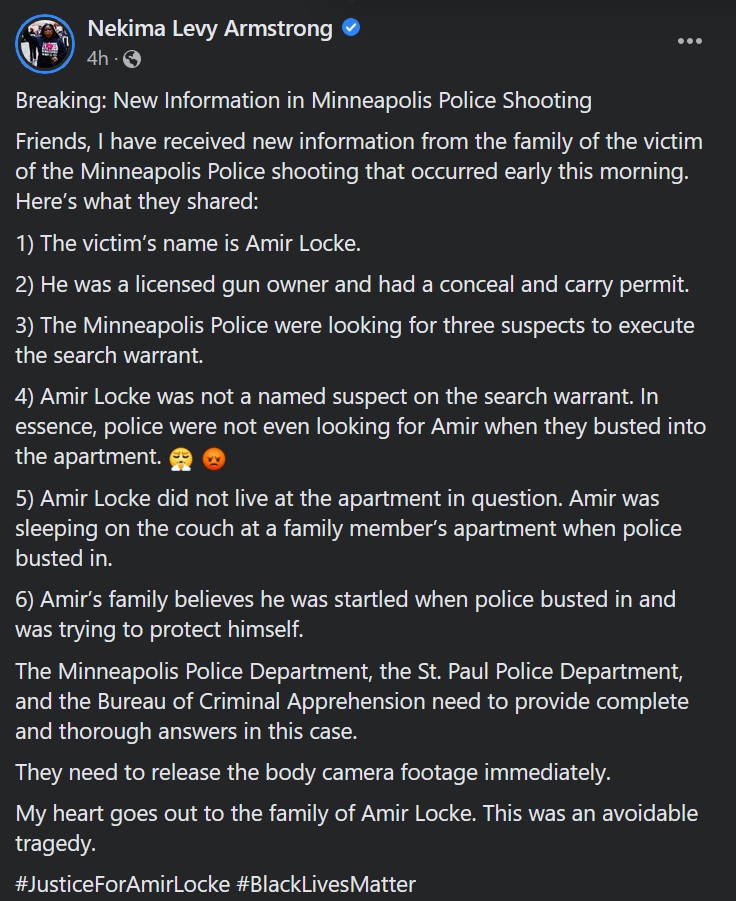 According to reporting by Georgia Fort, at least three apartments were raided during the operation that killed Locke. Two on the 14th floor and the one on the seventh, where Amir was killed.
During a press conference hours after the killing, Minneapolis Mayor Jacob Frey and Interim Chief Huffman expressed condolences from the tragedy of the loss of life and provided their explanation for yet another violent police killing in the City of Minneapolis.
Interim Police Chief Huffman stated that SWAT officers were "serving search warrants to assist the St. Paul Police Department's homicide unit … related to an ongoing murder investigation." She said officers gained entry using a key fob and "loudly and repeatedly announced police search warrant" before entering. Then, nine seconds into the 7th floor apartment "the officers encountered a male who was armed with a handgun. He was holding that gun in his hand. At the time that shots were fired."
The City of Minneapolis swiftly revealed Locke was killed by Minneapolis Police Department Officer Mark Hanneman (002654) and released documents related to the shooting, with some redactions: Incident Detail Report, Fire Incident Detail Report, and Fire Incident Report, along with a news release, and two photos of the gun (1, 2).
[More documents were released on February 3: Public Information Report, Mark Hanneman's Public Personnel File, and Hanneman's MPD Employee Complaint Summary.]
The documents reveal that Hanneman was part of Unit 1280 that initially entered the apartment and that Locke was killed by two gunshot wounds to the chest and one to the wrist.
Hanneman was previously a police officer in Hutchinson and was involved in a statewide intra-agency scheme to offer illicit drugs to protesters in the Occupy movement and the unhoused as part of Minnesota State Patrol's Drug Recognition Evaluator (DRE) program. The program was briefly halted during the controversy and a lawsuit but continues to operate. Hanneman had since become an officer with MPD after serving a minor reprimand for his participation in DRE and recently graduating with a masters degree in criminal justice.
Other officers assigned to Unit 1280 according to MPD's Incident Detail Report were John K Biederman (000548); Ryan J Carrero (001003); Conan D Hickey (002997); Dominic Manelli (123219); Aaron Pearson (005504); Nathan J Sundberg (007011); John Sysaath (007026).
Providing cover to Unit 1280 was 1281 and involved in that unit was MPD officer Kyle Mader, who was filmed violently slamming an advocate for the houseless to the ground at George Floyd Square in late 2020.
In a controversial pattern, Locke was named a homicide suspect in the initial reports by the police that were widely published by the press. In her short press conference, Interim Chief Huffman referred to the "homicide" investigation from which the warrant was based, three times. Similar inaccurate homicide allegations were spread about Winston Smith after he was killed by a federal task force last year in Uptown Minneapolis. Corporate news reports were later retracted that initially called Smith a murder suspect.
If what the family says is true and that Locke was not named on the warrant, he was then not a suspect in the investigation – yet he was still killed.
The pattern of criminalizing victims is clearly seen in each of the last three police killings in Minnesota.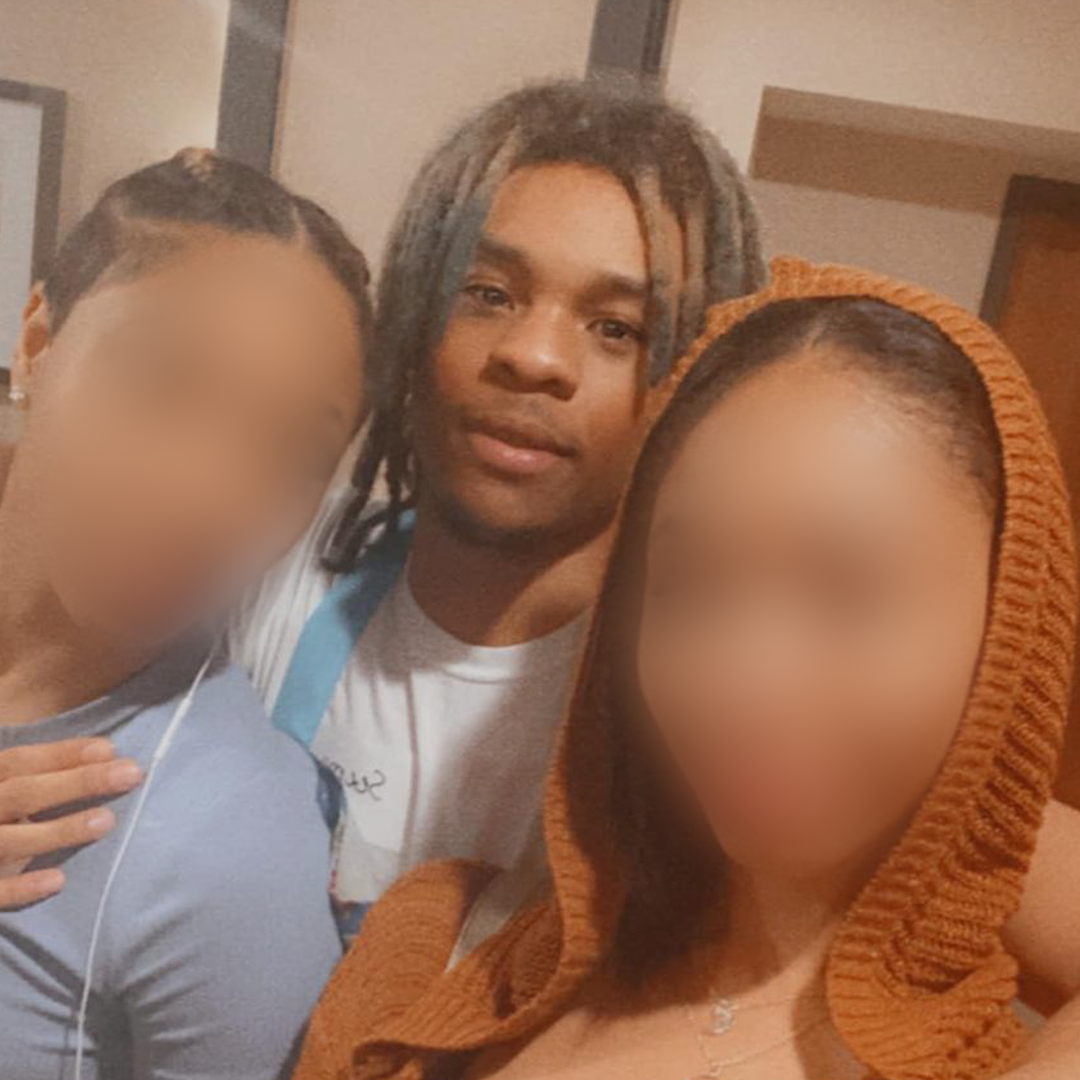 ---
Kokou "Christopher" Fiafonou – Austin, MN – December 23, 2021 – Killed by Austin PD Zachary Gast
38-year-old Kokou "Christopher" Fiafonou was killed by Austin Police Department Officer Zachary Gast in the parking lot of a gas station in Austin, Minnesota around 9:30 p.m. on December 23. Police say Fianfonou was threatening officers with a knife.
Fiafonou, originally from Togo, was reportedly stuck in an extended standoff with Austin PD starting on December 22 from a report of a man walking in traffic with a knife.
During the standoff that lasted over 24 hours, Austin Police shot tear gas, foam marker rounds, and deployed Tasers into Fiafonou's cousin's house (where he was staying) in an attempt to clear him out. On the evening of December 23, officers left the sight of the house and a few hours later, they say Fiafonou then confronted them, armed, and they shot and killed him.
Fiafonou's family disputes official narratives that Fiafonou was threatening anyone. They say he was unarmed when he was killed and that he had bags of groceries in his hands. Friends and family say he was going through a mental crisis the day before being killed.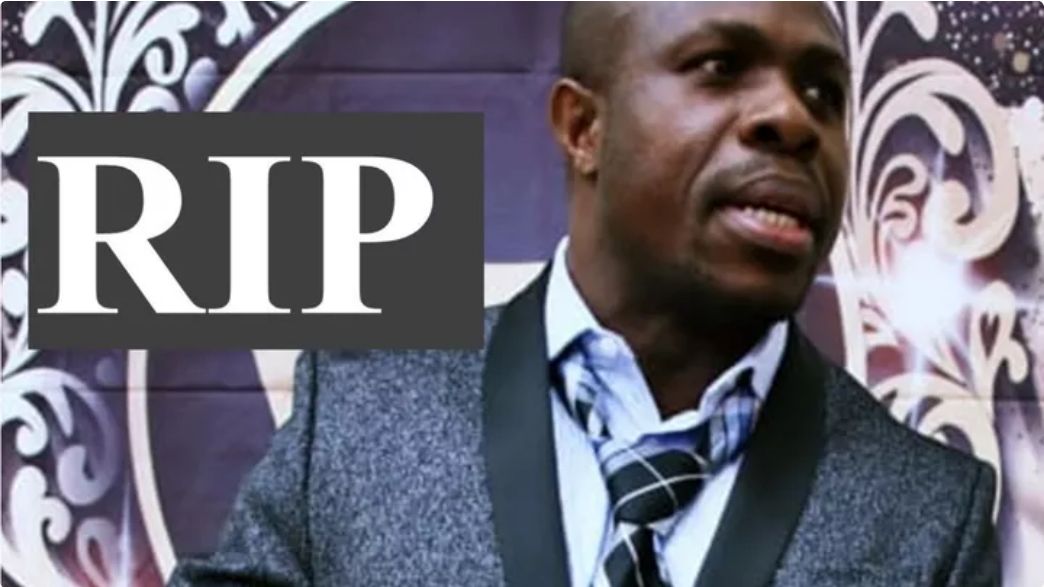 Videos released on the internet show some of the damage to the house that Fianfonou was in and capture moments of the killing. A knife is not visible in the video.
A GoFundMe has been created by his family to help support his wife and children. Activists have called for all video footage to be released, cops fired and prosecuted and Christopher's family to be compensated.
---
Noah Kelley – Mounds View, MN – November 28, 2021 – Killed by Mounds View PD Sgt. Michael Hanson and New Brighton PD John Thomas
21-year-old Noah Kelley was killed by Mounds View Police Department Sergeant Michael Hanson and New Brighton Police Officer John Thomas inside a Mounds View liquor store around 7 p.m. on November 28. Police say Kelley was armed with a handgun and alone in the liquor store when officers arrived and killed Kelley. According to the Department of Public Safety, body cameras captured "portions of the incident."
On January 10 protesters rallied at the Mounds View City Hall before a City Council meeting and spoke during (video).
Brian Kelley, Noah's father, addressed City Council members during the meeting and insisted the videos be released, and requested a meeting with the mayor and police chief. Kelley said that he had been left in the dark as to what happened to his son with no information besides the police report.
"I've spent the last month and a half in extra grief because I'm completely unaware of what took place – and that's the reason why the taxpayers provide things like the body cameras. In addition, Gov. Walz, in June of 2021 insisted that those types of footage be available to family members within five days of an incident that resulted in death."

Brian Kelley addressing the Mounds View City Council on January 10, 2022
Kelley's requests seem to have been granted and a meeting with the family and authorities is scheduled for the first Friday in February.
Brian Kelley has spent nearly two decades building families through a ministry called All About Family and teaching youth about designing and building with the Young Builders and Designers Program. Noah worked alongside him and Brian said "he was going to become a carpenter or in a similar labor trade."
Kelley leaves behind a young daughter and a wife. His family has created a GoFundMe to help support his family.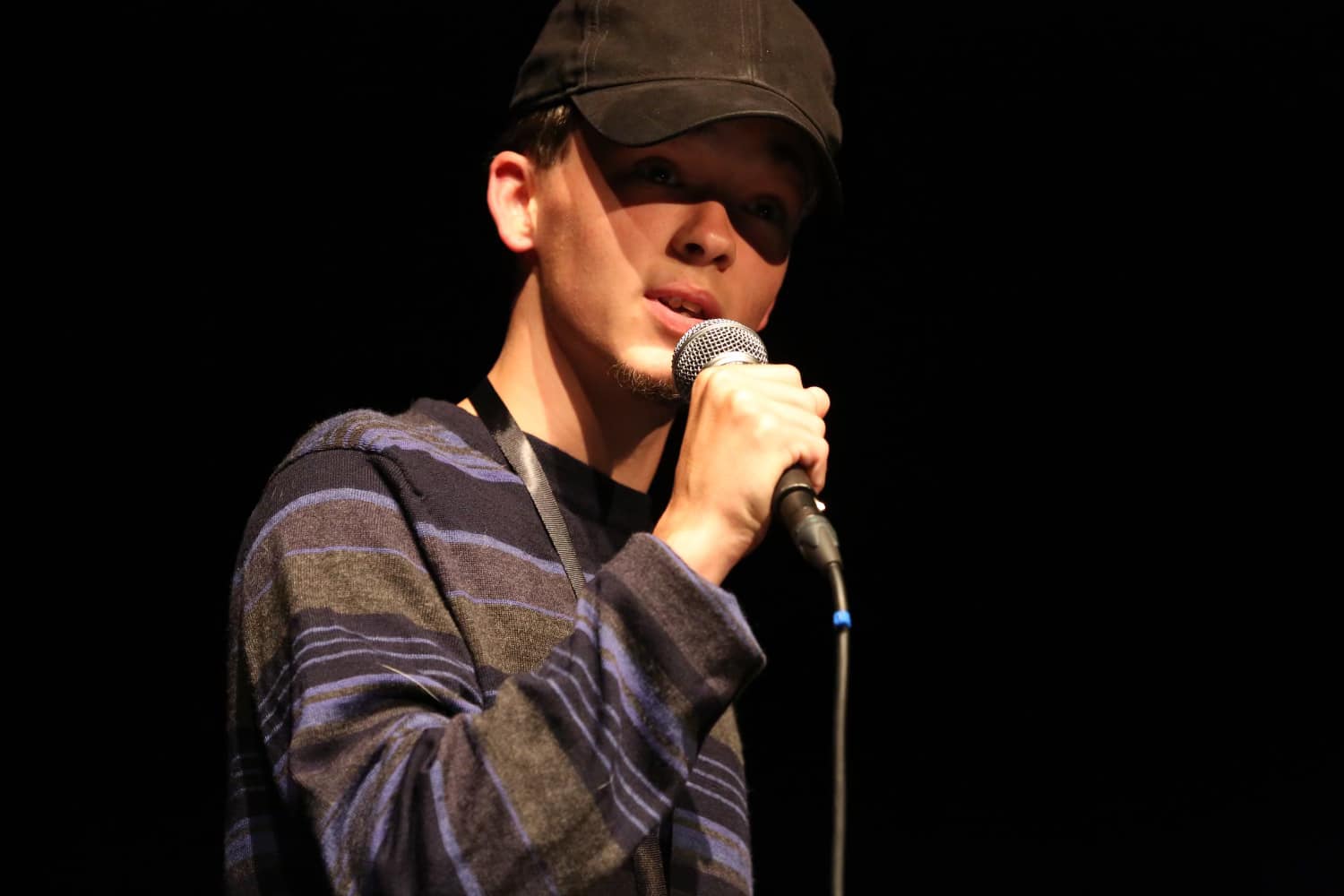 [Correction: Original reports misspelled the last name of Kokou Christopher Fiafonou as Fianfonou]
---
Coverage of MPD Killing Amir Locke:
---
Follow us on X (aka Twitter), Facebook, YouTube, Vimeo, Instagram, Mastodon, Threads, BlueSky and Patreon.
Please consider a tax-deductible donation to help sustain our horizontally-organized, non-profit media organization: