Mutual Aid to Detained Refugee Women Grows — Coronavirus in Greece Part 3
Athens, Greece – A people's movement of solidarity for female detainees is growing in Greece. As the coronavirus crisis has shown, the most vulnerable in society are frequently the last to receive assistance from the state. In response, solidarity networks are organizing to fill the gap of unmet needs.
One of the initiatives helping to build these networks is The House of Women for Empowerment and Emancipation. The horizontally-organized assembly of The House of Women is an initiative in Athens, Greece, standing against patriarchy, sexism, transphobia, homophobia, capitalism, and other oppressive and destructive forces. Their primary work consists of building support infrastructure for women in detention.
For years now, activists with The House of Women have been meeting with detainees in the Petrou Ralli detention center in Athens, Greece. They've been organizing resources and support for the inmates both during their detention and after their release.
According to detainees and advocates, conditions inside Petrou Ralli are notoriously harsh, overcrowded, and unsanitary. The facility lacks basic supplies such as toilet paper, and there's little to no medical, dental, or psychiatric care for detainees.
"In the midst of a pandemic, prisoners in Petrou Ralli tell us that the doctors who were present are now coming more and more rarely." — Statement by The House of Women
Many of the detained have fled war-torn countries where they experienced trauma that is now being exacerbated by being locked up. The legal justification for their detention typically includes a lack of proper paperwork, thus making them 'illegal' people in the eyes of the state.
During the coronavirus pandemic, detainees' living conditions have worsened. A handful of women have attempted suicide in the detention center after being incarcerated for months; two women tried to set themselves on fire and another attempted suicide by drinking bleach.
The House of Women have reported that although they've observed arrests slow to a halt during this pandemic, refugee detainees are not getting released. Many of those who remain in detention centers were arrested on administrative charges and usually get released more quickly.
"Detainees who would have been released under normal circumstances remain in detention centers for an extended period. For example, one woman's detention there has exceeded seven months." — Statement by The House of Women
The inmates are mostly neglected, advocates say, with little-to-no help from the state, or refugee NGOs, and without the support from initiatives like The House of Women these inmates, invisible to society behind bars, would have an even rougher time than they do.
Advocates from The House of Women regularly release inmates' statements and updates of the situation onto the internet. In their April 22 statement (English text here), titled, 'Chronicles from the Holy Week, in Petrou Ralli, detention centre. When despair reaches its peak,' they said that they believe Petrou Ralli values funding over human lives:
"The bureaucratic regime values numbers over human lives and so tortuously detains people to fulfill its calculations."
In lieu of the pandemic and seeing conditions inside worsen, the calls for solidarity by The House of Women have garnered a lot of support and supplies.
The initiatives have received so much items that they're now asking the authorities if they can share bags of hygiene supplies to the men.
"Like a tsunami they send us items from different places in Greece, to support the detained women!" — Xara, The House of Women
Among the supplies they have received and given to the detainees are: shampoo, toothpaste, toothbrushes, Vitamin C, cough drops, probiotics, hand sanitizer, antiseptic wipes, disinfectants, disposable gloves, clean towels, plastic flip-flops, new undergarments, sanitary pads, and toilet paper.

"When quarantine for some is a daily occurrence, not a measure of emergency, our prevention is solidarity.

We are responding to the call for items for the prisoners in Petrou Ralli prison." — Room 39 solidarity gathering
There are many other squats, collectives, and assemblies that are part of the network of solidarity for detained immigrants in Greece. Since the pandemic, the collective of Room 39 Refugee and Homeless Support along with Terra Incognita and the Ελεύθερος Κοινωνικός Χώρος Σχολείο – Free Social Space School for Learning and Freedom and Ελεύθερος Κοινωνικός Χώρος Φαβέλα – Free Social Center Favela, have gathered supplies for refugees across Greece.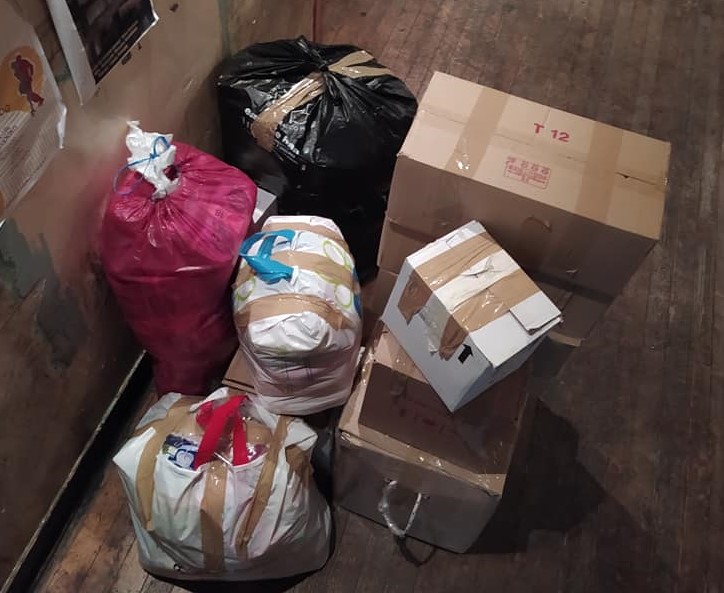 Solidarity events by Room 39 have collected items for women in the detention camp of Ritsona and have filled up car loads of items for female detainees inside Petrou Ralli.
Another group supporting women detainees and The House of Women is Filament Zine, a music journal in Greece. They've curated a compilation of 35 songs that they're offering for €5, in which all of the proceeds goes to The House of Women to support women detainees at Petrou Ralli.
"Mutual aid is upgrading day by day; after all, solidarity is our weapon.

We have the know-how and the willingness to 'go for it'!" — Panagiotis Koustas, Greek Writer & Activist
While some of the strict quarantine measures are being lifted in Greece — many are now able to venture outside without getting fined — those locked in detention are yet to get a reprieve on their status.
Around 40,000 migrants and refugees in the camps across the islands and on the mainland of Greece have had their camps/detention centers on lockdown during the coronavirus crisis. The situation for those trapped in the camps is expected to get worse, although the measures may have, for the time being, ceased the rapid spread of COVID-19 among the camps.
📣Happening now: "Moria no good! Food lines! Doctor lines! Toilet lines!" People are chanting at the demonstration in #Moria. They demand the evacuation of the camp, freedom, dignity & protection against #COVID19. We support them! #LeaveNoOneBehind #OpenAllBorders pic.twitter.com/ljrvv8xbja

— Mare Liberum e.V. (@teammareliberum) April 29, 2020
While the Greek state has generally struggled to show human decency towards immigrants, the far-right New Democracy government has suspended the ability of refugees to receive healthcare, halted asylum claims, ramped up their sea surveillance, and have illegally prevented asylum seekers from entering Greek lands.
In the ending of The House of Women's April statement, in which they say they are "Against every fascist and patriarchal pandemic," they demand the following:
Evacuate all detention centers and camps now, before we mourn more victims.
Papers to all and transfer to rooms that meet the quarantine standards.
Proper information, health care and dignity
With the ruling class not interested in supporting universal human rights, solidarity becomes even more important. Recently, after the worker-occupied factory of Vio.Me had its power cut by the government, they received a generator through solidarity networks which allowed them to produce and send 1,500 bars of soap to the detention center Camp Moria.
The work of many empathetic, anarchist-led mutual aid projects, collectives, and assemblies to build networks of solidarity — like those of The House of Women, Room 39, and Vio.Me — are small examples of how human society can work in this moment to create a more positive existence.
Continue to follow our series, Coronavirus in Greece, as we will spotlight more initiatives providing mutual aid and provide more information from the camps.
Cover image of supplies being brought to Petrou Ralli Detention Center via Room 39.
A Country Quarantined, Coronavirus in Greece Part 1
Worker-Occupied Factory Sends Soap to Refugee Camp – Coronavirus in Greece, Part 2
---
Follow us on X (aka Twitter), Facebook, YouTube, Vimeo, Instagram, Mastodon, Threads, BlueSky and Patreon.
Please consider a tax-deductible donation to help sustain our horizontally-organized, non-profit media organization:

Unicorn Riot's COVID–19 Coverage: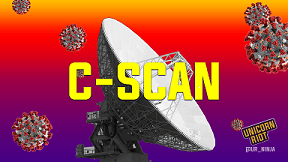 Unicorn Riot's Specials From Greece [2018-2021]:
Unicorn Riot's 2017 13-Part Series of Reports From Greece: