Philly Mayor and Judges Pressured To Release Inmates From Jail
Philadelphia, PA – For the second time in a week, protesters have converged on city hall. They are demanding that Mayor Jim Kenney and judges in the First Judicial District move to immediately release prisoners from Philadelphia jails to avoid COVID–19 outbreaks. Several prisoners in the Philadelphia area have tested positive for the coronavirus.
Today, the Philadelphia Inquirer reported that one Philly judicial official, Common Pleas Court Judge Marie Coyle, has denied every single request from inmates seeking to be released during the COVID–19 crisis.
On Friday, April 10, a similar protest saw people gathering outside city hall via their cars and bikes to demand Mayor Kenney and Philly judges speed up mass releases to prevent COVID–19 outbreaks in the city jails. See Unicorn Riot's live coverage from Friday's protest here.
After protesting at city hall, many protesters got back into their cars and took the caravan up State Road to Philadelphia's House of Corrections, where they honked their horns to show solidarity with those locked up inside.
After the car rally at City Hall demanding @PhillyMayor release people from jail so they can socially distance during the #Coronavirus crisis, the #FreeOurPeople caravan went to Philly's 'House of Correction' on State Road north of the city.

More: https://t.co/4RLQhu9Gx9 pic.twitter.com/WH7sIKFkBl

— Unicorn Riot (@UR_Ninja) April 10, 2020

Protesters have also continued to gather lately outside the Riverside Correctional Facility, where several female prisoners have tested positive for coronavirus.
As community members mark a #COVID19 death in the Philly jails, they sing. The women of Riverside flash their lights. @phillymayor and @philacourts could save thousands of lives by releasing them. #lightinthedarkness #freeourpeople pic.twitter.com/3dUzjOc9j6

— Philly We Rise (@phillywerise) April 15, 2020
Documents show that Philadelphia judges apparently lied about their choices to delay assessing prisoners for release. On April 3, the First Judicial District claimed it had not received a list of inmates eligible for release, when Krasner's office had in fact provided them with a list.
On March 13, a prison employee just outside outside Philadelphia in Delaware County tested positive for COVID–19.
Philadelphia District Attorney Larry Krasner has also called for the release of "thousands if not tens of thousands of people in prisons across Pennsylvania who frankly should not be there". Krasner and the Pennsylvania ACLU have both petitioned the state's Supreme Court "to exercise its authority to the fullest extent in order to reduce jail and prison populations to prevent COVID–19 outbreaks…"
According to Philadelphia Department of Prisons Commissioner Blanche Carney, "As of April 14, there are 54 current cases of COVID–19 among inmates."
Pennsylvania prison officials last month refused to release Walter Ogrod, a death row inmate believed to be innocent, despite a court order for his release. The Department of Corrections is also refusing to test Ogrod for COVID–19, despite what his lawyers say are symptoms consistent with the coronavirus.
On April 8, a 67-year-old man from Philadelphia died from the coronavirus at SCI Phoenix, a state prison in Montgomery County. State prison officials declined to identify the name of the first loss of life to COVID–19 in their custody.
Pennsylvania Governor Tom Wolf has floated using his executive clemency powers to temporarily release large segments of the state's prison population, although PA Republicans are pressuring him not to do so.
Unless officials move swiftly to release prisoners, many Philadelphians fear their loved ones could be next.
Unicorn Riot's COVID–19 Coverage: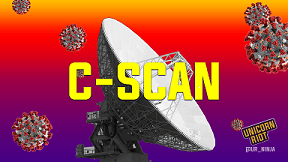 ---