Black Lives Matter & Blue Lives Matter at Center of Jury Questionnaire
Minneapolis, MN – The trial for the cop charged with George Floyd's murder is gearing up to be the biggest trial of the decade. For Minnesota, it's the first fully televised criminal trial ever; the state typically doesn't allow cameras in court.
As jury selection ensues live on television and social media, we're all getting an instant look at random survey results of the general public's views on social issues, something that was intentionally designed by the prosecution and defense.
The jury questionnaire, broken up into six parts, includes a total of 69 questions. Two of them have provided a center basis for the questioning: "How favorable or unfavorable are you about Black Lives Matter" and "How favorable or unfavorable are you about Blue Lives Matter."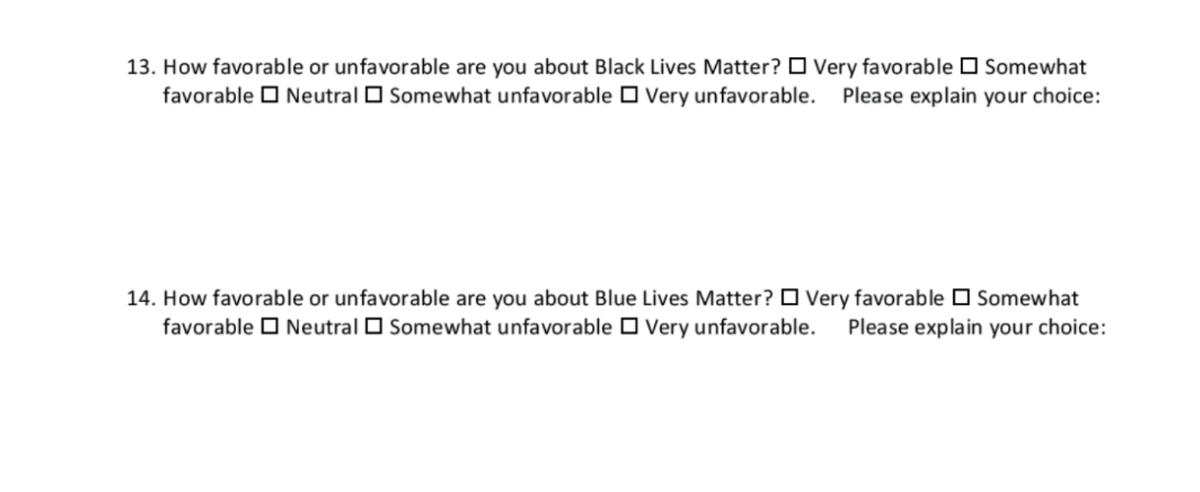 The questionnaire serves as somewhat of a prerequisite for the attorneys to determine if people would be able to serve as impartial jurors, but the way the attorneys expound upon these questions during voir dire examination has many raising an eyebrow at the system.
Although jury questionnaires for murder trials can be tailored trial-by-trial, many legal experts say they haven't seen questions this polarizing. A potential juror was not selected after admitting their wife attended a protest. Another was sent home for having "strong views on social justice issues".
Meanwhile, multiple jurors were selected with close relationships to law enforcement including one juror whose friend works for the Minneapolis Police Department, the same department as the defendant, former officer Derek Chauvin.
It's hard to say exactly how the prosecution and defense are weighing responses to these questions in their decision to select people for the jury. What has come to light through this proceeding is the embedded racism in the jury selection process itself.
"Black people are not going to be able to get on this jury, not honest Black people," said journalist Mel Reeves during an interview with Unicorn Riot on the Thursday lunch break from proceedings. At the time, six jurors had been selected, three caucasians, one Latinx, another being an African immigrant, and a woman from northern Minnesota who some say appeared to be biracial.
Reeves' remarks come after an African-American female juror was sent home for saying she couldn't unsee what she saw in the video of George Floyd's death. Mel questions who can unsee something they have seen? Every juror has admitted that they have either watched the video in its entirety, or have seen images or a clip from it.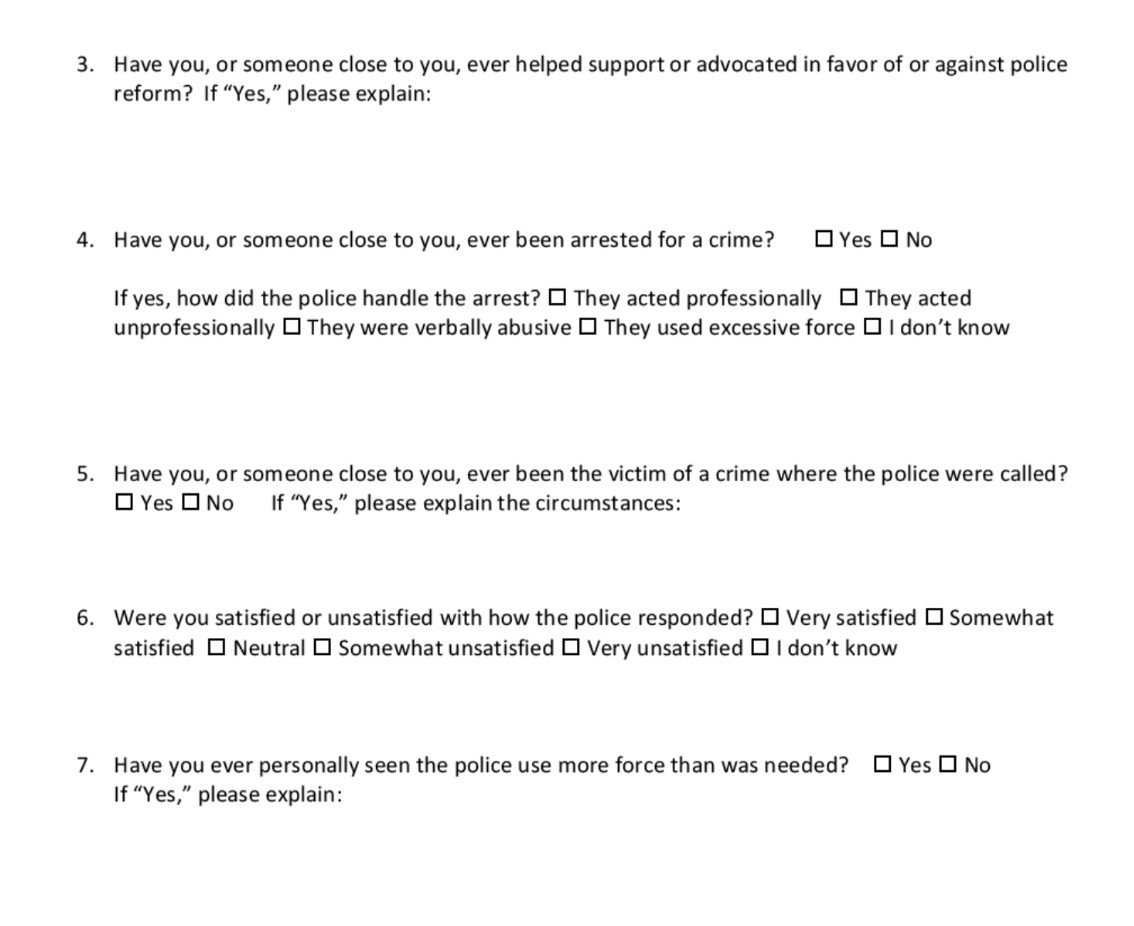 The questionnaire also draws out individual's personal experiences with law enforcement which could also serve as a barrier for Black people to be seated on this jury. According to data from the Minneapolis Police Department, despite the city being predominantly white, Black and East African drivers accounted for 78% of police searches from June 2019 through May 2020.
Philando Castile, who was killed by police in Falcon Heights, Minnesota, had been pulled over 44 times by the time he was 30. With that kind of culture as a framework to pull from for jury selection it may be hard to find Black people who haven't had unfavorable interactions with police. Furthermore, several pro-police jurors sat on the jury of Jeronimo Yanez when he was acquitted of murdering Castile.
Outside of the questionnaire, we know that the courtroom is examining the social profiles of potential jurors which has also served as a tool to determine people's views on social issues. Defense attorney Eric Nelson admitting to several potential jurors he has looked at their social media accounts. With several jurors he even asked about their visits to the site where George Floyd died, asking why they visited and why they shared it on social media.
As of Thursday evening (March 11, 2021) six jurors have been selected and the trial is scheduled to begin March 29.
(Unicorn Riot has been streaming nearly all of the court footage on four platforms, along with interviews and protests outside the courtroom – see the main trial page for more.)

---
Follow us on X (aka Twitter), Facebook, YouTube, Vimeo, Instagram, Mastodon, Threads, BlueSky and Patreon.
Please consider a tax-deductible donation to help sustain our horizontally-organized, non-profit media organization:

Unicorn Riot's George Floyd Coverage: